Living with chronic illness comes with an unfortunate amount of gear. That's why MightyWell designed the Mighty MedPlanner — to help our Friends in the Fight with an intuitive, patient-designed, medical organizer.
I have been on the market for a comprehensive medical organizer for some time, and was excited to try out the MedPlanner! Organizing pills is one challenge, but keeping track of liquid vials of multiple medications on top of pills, as well as other miscellaneous equipment, is tricky.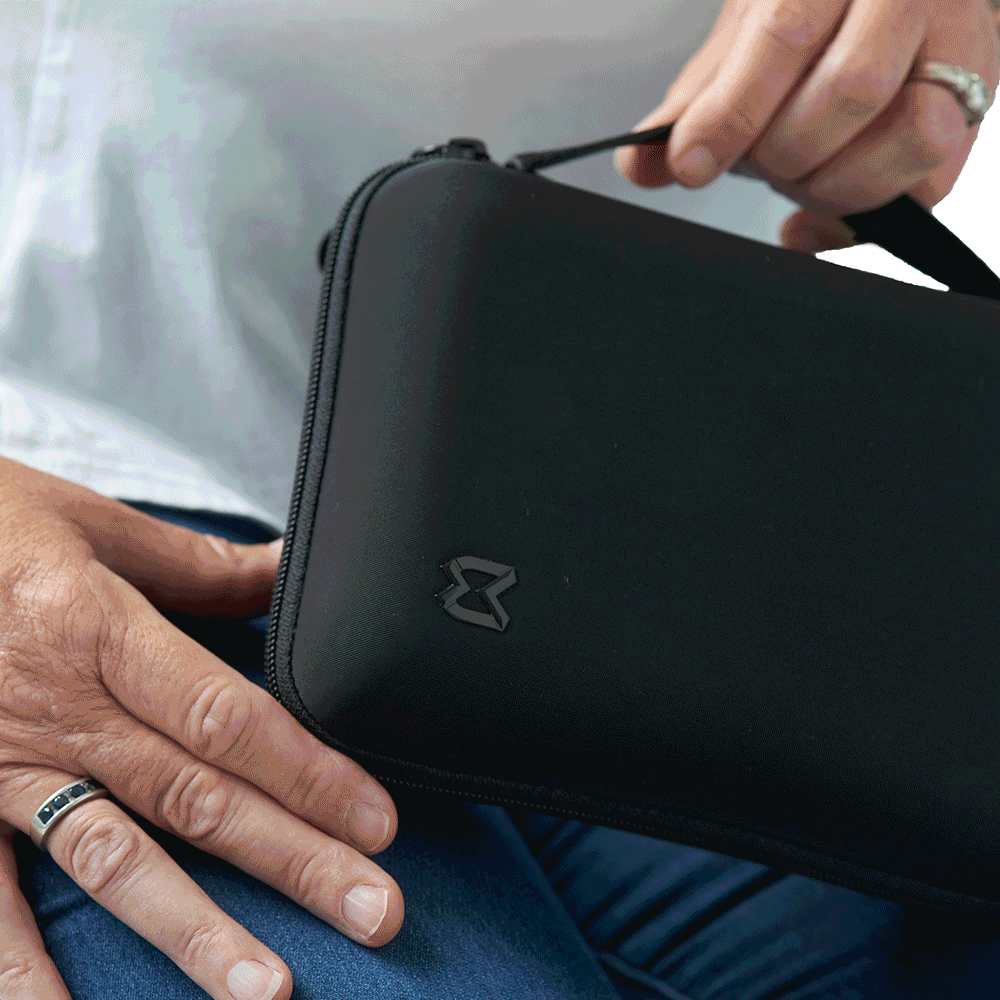 My first impression of the Mighty MedPlanner was that it's a great size — large enough to actually fit lots of gear, but not too bulky to fit into any of my bags. It can hold up to 10 pouches of pills, vials, etc. It also has an expandable pocket on one side and a beautifully designed arrangement of elastic bands on the other side. This elastic grid is great for holding an assortment of supplies; it keeps them both secure and easily accessible.
The pouches are included, but you can purchase replacements if you need more. They are clear, which helps to quickly see what's inside, and have a zipper to keep anything from falling out if the case gets jostled in your bag. The coolest feature of the pouches, perhaps, is that you can write on them! Washable markers will show up on the surface, but then wipe clean when needed. I love the versatility that this provides; I can clearly label and then change it at any time.
For a long day out, it helps me organize my AM/PM daily pills, as-needed pills, lidocaine gel, various eye drops, cream for dry/rashy skin, and liquid vials of different medications, etc. And best of all, it even holds snacks! For me, keeping my blood sugar steady can be just as important as the medications I take.
For a few days of travel, it holds my daily medications in each pouch, along with letters from my doctor in case I need to bring my liquids onto a plane.
For additional photos and features, such as size, check out the website.
Have any other questions? Let me know!