It's a cruel irony to have a million medications to manage… all while suffering from intense brain fog. If only we could all have a professional medical organizer. Complex illnesses require so much to keep track of. We must keep track of food, layered clothing, medical equipment, and spoons (our daily energy levels). When we remember to take our medications, our brains are exhausted. My healthy friends will likely never understand why it takes me two hours, and three failed attempts to leave the house, and even then, I probably forget something.

I have forgotten to take my meds more times than I can count and have taken the wrong medication or dose a frightening number of times. The anxiety of finally getting out into the world and realizing that I didn't bring the right pills makes it harder to convince myself it's safe to go out the next time. I can't help but laugh at the time I accidentally took Imodium instead of Benadryl in the midst of a mast cell reaction, but at the time, it was very frightening.

This is the essence of living Mighty Well, though — taking these challenges and rising with superhero-like organization skills — instead of succumbing to stress! Here are some hacks for keeping your medications managed:
1. Check out the Self Care Case: Your customizable medical organizer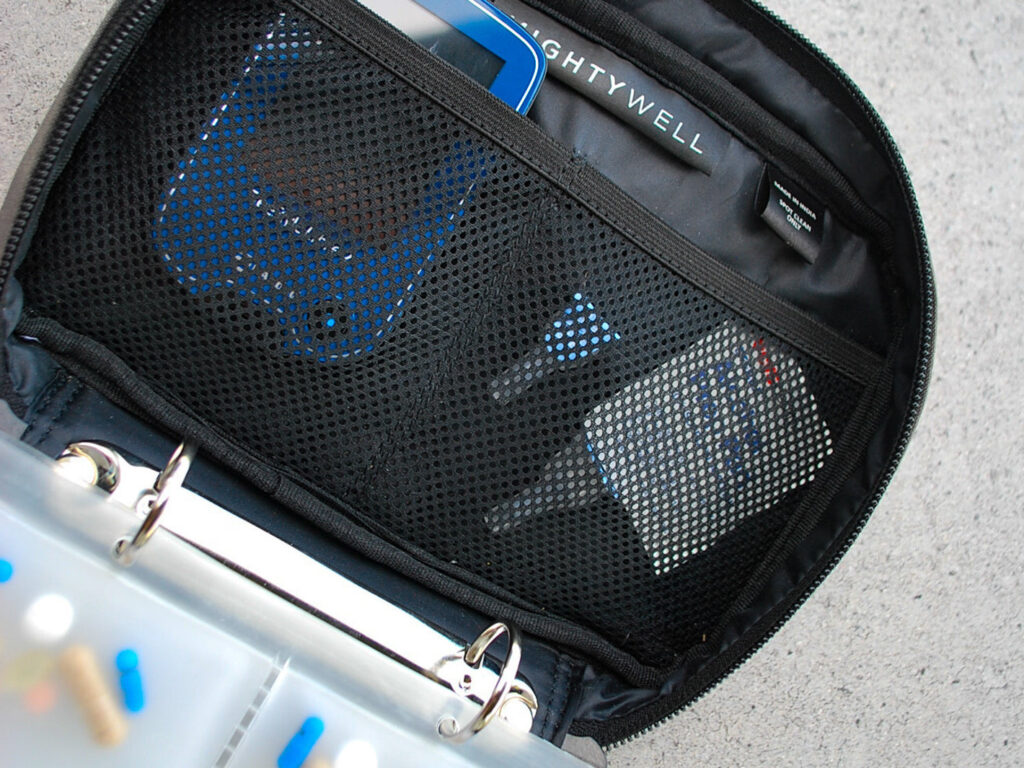 This medical organizer is impressively tiny and easy to carry, considering how much it can hold. It can organize all kinds of medical equipment — not just pills, but liquids, EpiPens, and snacks. I've found it especially helpful for a day out and about when I need a lot of supplies or when traveling with multiple days worth of medication. It keeps them well organized, secure, and labeled. I especially like that it can carry medications in non-pill forms, like infusions, tube feed, and oral/ocular/nebulizer liquids. You can also store a Self Case Case notepad inside of it to keep detailed medical information and can keep your doctors' notes, prescriptions, and TSA disability card all in one place for flying. Click here for more on the Self Care Case.
2. Always Pre-pack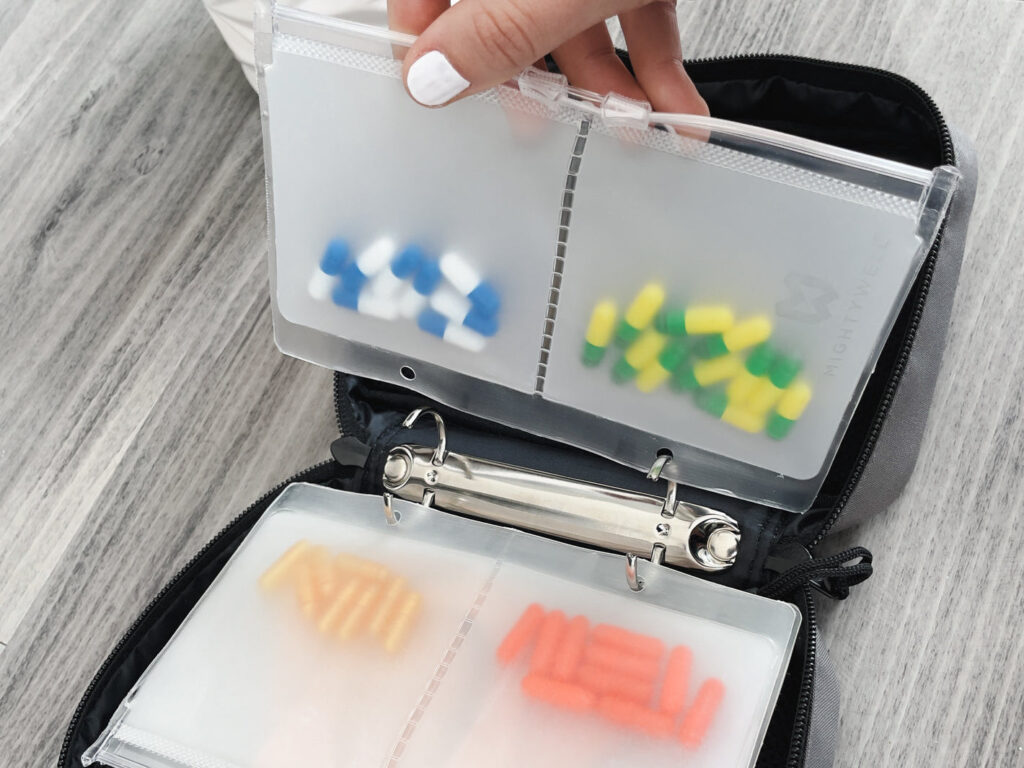 This is crucial — having pills already packed away so that I don't need to think at all when I leave for a brief outing has relieved a lot of stress. I have small pill boxes stashed away in each bag, ready to go. If I end up using one, I refill it when I get home. I also have a keychain pill case. It can't hold all of my daily pills, and certainly not my vials of liquid meds, but it can hold emergency pills. I always have my keys with me, and it feels safe to know I always have Benadryl and painkillers ready to go.
3. Find a way to manage your timing
It's all good to have your medications organized and ready, but if you forget to take them, it's not much help! Timing your daily doses to daily activities can help condition your brain to remember them—for example, timing with meals, brushing your teeth, waking up, etc. To help form the habit, you can leave your pills (or a visual reminder to take your medication) near where that activity occurs, like next to a toothbrush or by the foods you tend to eat for lunch. I've even taped reminders to the fridge door at work. If that doesn't work, setting an alarm (recurring it so that you don't have to set it every single day) can help. Everyone is different, but developing a tight system is important to manage your treatment with success!
Living with illness and disability can be isolating. Thankfully, it doesn't have to be. Sign up below to be in the know on our latest product and content releases, exclusive offers, and community events.