With schools starting this fall and businesses beginning to open up more, new outbreaks of COVID-19 have popped up around the country. Families are becoming more aware of the risks for children, as data begins to show that they can carry more coronavirus than we knew. Yet the prospect of letting our kiddos back out to schools and childcare is a relief. We know how much they miss socializing and the learning opportunities so crucial to their rapidly developing brains. This time of quarantine has been tough for everyone, but parents of small children have had the added challenge of managing more than one person's life. We all want what's best for our kids, and when we know we can't provide it — whether due to safety or the reality of our own needs and schedules — it's hard not to feel a deep sadness and sense of failure.
Things are changing, however, and despite the outbreaks, there are success stories! Let us use these bright spots for hope and direction. What are these successful towns doing right that we can copy to keep our own families safe? One thing that remains clear is that mask wearing can make a tremendous difference.
At Mighty Well, we had been planning the release of a facemask months before the coronavirus was a household name. As a mission-based company bringing confidence to patients and caregivers through safety and style, facemasks seemed a crucial next step.
Because masks have been on our radar for so long, we were able to dream up a product that would fit many different needs. We strove for safety, comfort, breathability, and a customizable fit. We have been thrilled by the feedback we've received from customers — it seems our dream for a safe and genuinely comfortable mask has been realized!
With three sizes of our Mighty Well Mask flying off the shelves, we have turned our attention to the smallest among us — we are now selling the Mighty Well Mask in KIDS size!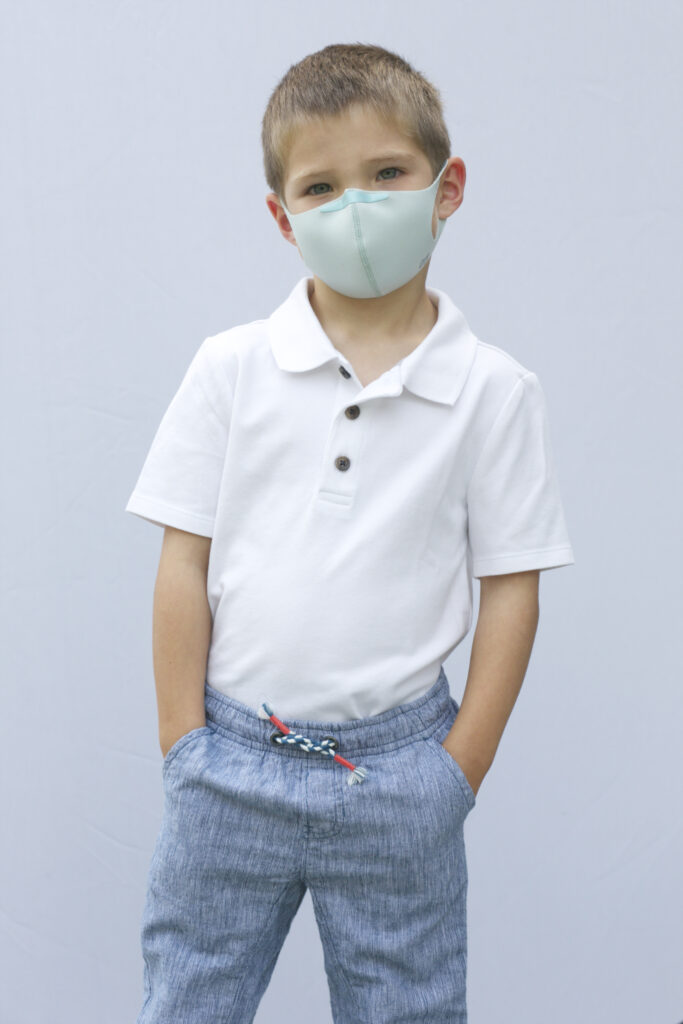 These adorable masks have been kid-tested and mom-approved for safety, comfort, and style. We know it can be tough to explain to kids why masks are important, and to get them to consistently wear something that feels uncomfortable — physically or emotionally. We know the best way to encourage this new behavior is through modeling. So, we have created this mask to look just like our adult masks! Our little ones love to feel like a grown up from time to time, and now they can do so in a way that protects themselves and their families.
And just like the Mighty Well Mask adults are wearing, our KIDS size is incredibly comfortable and has the many great features that you can find in our Fit and Features Guide.
For parents and caregivers of kiddos, we know how complicated it can be to add masks into your already chaotic days. Check out our tips to keep things frictionless!