For parents and caregivers, we know how complicated it can be to add masks into an already chaotic daily routine. Yet we also believe in the power of masks to keep our communities safe! To help things go smoothly in this new normal, we've put together some tips to keep things frictionless:
1. make masks fun
COVID-19 has brought with it stress, fear, and loss. Kids pick up on these emotions. If they associate mask wearing with these challenging emotions, it won't help them get used to wearing masks daily. Try to associate masks with positive things! We get to go out because we all have our masks! When with your kids, wear your mask happily. Say things like "I love how comfortable my mask is!" or "your mask is such a fun color!" You could make it even more fun, by reminding your kids that superheroes wear masks, so if we want to be superheroes who keep our community safe, we wear masks too!
2. comfort is key
Wearing something uncomfortable all day is a challenge, regardless of age. That's why it's so crucial to find a mask that is soft, breathable, and fits well so that it doesn't keep shifting and slipping. Mighty Well Masks are designed for comfort and fit, with the most sensitive skin in mind. It's easier to move on with your day when your mask is so soft you forget it's there!
3. keep calm and rotate
We know how messy, sticky, and yucky our kids' things can get. Masks are no different! You'll want a fresh one each day, as well as after playing in the mud. Some schools recommend one mask for the morning and another for after lunch. Having several masks available will take away the stress when one is missing or dirty. Just rotate through until you're ready to wash them and start fresh!
Note: for each 5-pack purchased, Mighty Well will donate a mask to someone in need!
4. color code
Having trouble keeping track of whose mask is whose? Try using a different color for each person! Or if you enjoy the fun of matching masks, try storing the masks in labeled and color coded pouches.
5. ear loops for the win
Little ears that are still growing need the freedom to be themselves, without being tugged and chaffed! Our ear loops are super soft and stretchy. The mask is held in place largely because it is so form-fitting, so your little one's ears can get a rest! Even better, the ear loops were designed to fit around their wrist, so that kids needing a break from their mask won't set it down or lose it.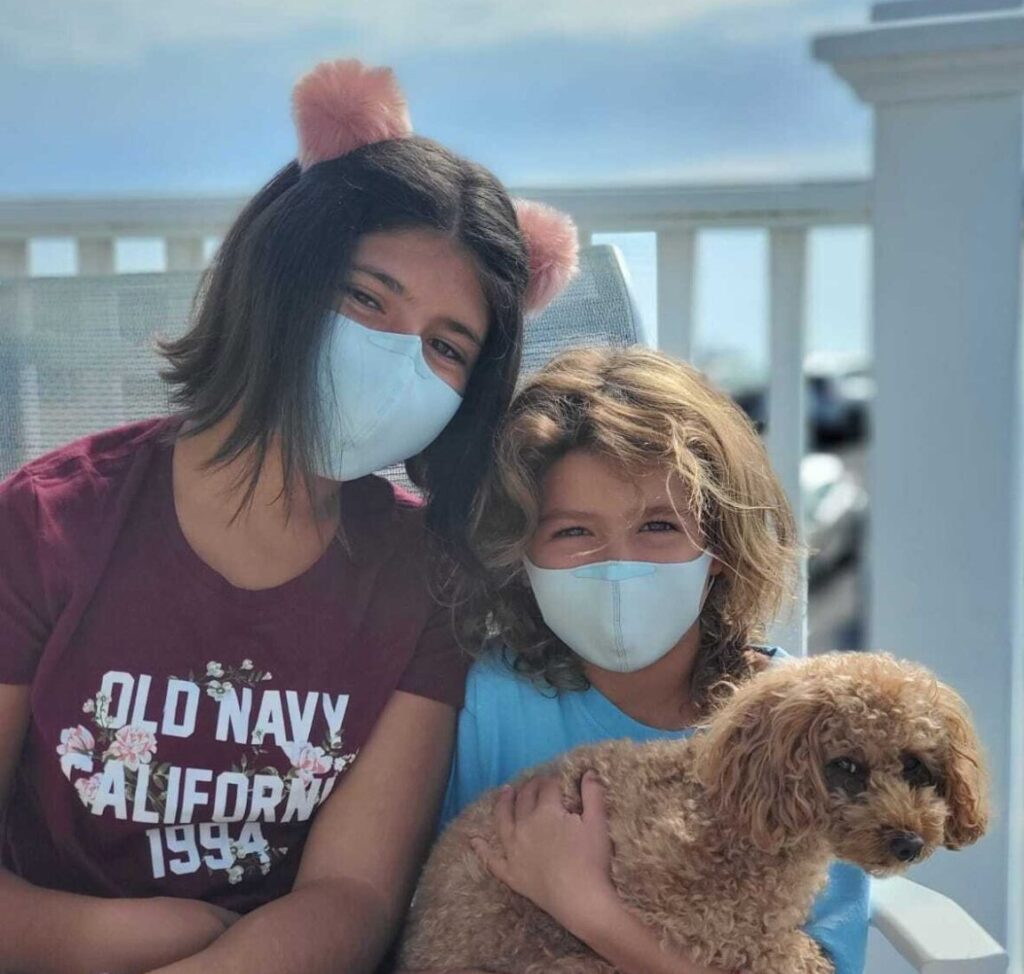 Do you have a success story or tips for other mask-wearing families? We'd love to hear about it! Email us at [email protected], or check out our Instagram, Facebook, and Twitter.