As a mission-based company, Mighty Well is always looking for opportunities to give back. Patients and caregivers aren't just our work, they are our community. We feel the effects of this experience, acutely. We want to make sure that everyone out there stays safe, but we also understand that finances are tough.
We would like to use our platform to make a difference, and you can help!
Your purchase can help give back.
When we launched the Mighty Well Mask, we knew we wanted to use this product to help support the community. That's why for every five-pack of masks we sell, we will donate one mask back to the community.
But that's not all! You can also donate masks directly. 100% of masks purchased through this page (here) will be donated! Simply purchase as many masks as you would like, and they will be sent directly to community members in need. We will be sharing photos on our newsletters and social media over the coming months so that you can see your donations at work!
How will the masks be donated?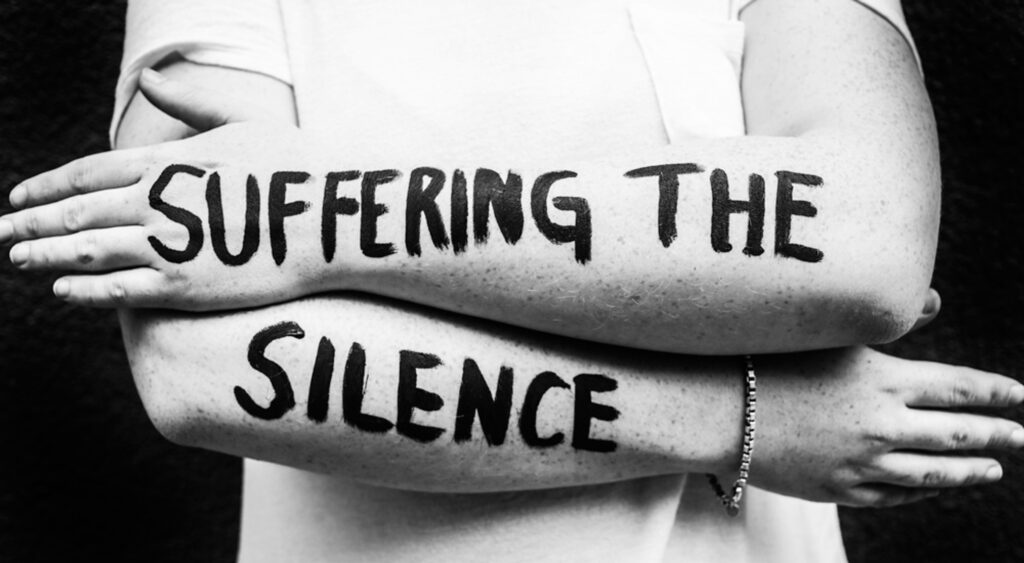 We've partnered with Suffering the Silence (STS), an amazing non-profit that has supported the chronic illness and disability community through building connections, storytelling, arts, and more. STS will distribute these masks to community members in need! Through a collaboration with activists and leaders of color, STS will identify 500+ individuals to receive these masks and Mighty Well will send the masks directly to those individuals.
Learn more about this partnership here.
Looking for more ways to give?
Consider one of these ideas, and remember that everyone is affected differently, and therefore the way we each can give will look different.:
Wear a mask! Remember that masks aren't just for your own protection, they are to protect the people you come into contact with. Everyone taking this small step has been proven to make a huge difference. Check out Why We Wear Masks here!
Use your voice. Advocate for a cause you care about. Tell someone they are worthy and missed. Share (and reshare) reliable information about the pandemic (and counter misinformation when you see it!) — we recommend the CDC is a reliable source.
Reach out to someone. The isolation of quarantine ways on each of us differently. If you feel well connected, think about someone who may be more lonely. Share some of your light by giving them a call or inviting them for an outdoor, socially-distance rendezvous. If you feel low-risk, as someone who is higher-risk if you could help them pick up a prescription or groceries so that they can stay safer.
Make value-conscious purchases. Even if you don't feel ready to donate large sums of money, you can think about the ways in which you already are spending money. Consider buying from small businesses that may be struggling instead of chains. Be mindful of where your money is going, and who it is supporting.
Donate to organizations doing work you care about. This could be health-related organizations, nonprofits focused on racial equity, a political campaign you believe in, or some other work that you value, even if it doesn't feel as "relevant"! Everyone who relies on donations is facing unprecedented challenges this year.
Donate blood. Blood banks can always use help, but right now there is extra need for plasma donations to support the higher demand in hospitals. If you feel safe and can take the necessary precautions, donating blood could save multiple lives.
Make public art. Creating something to put in a publicly visible space that expresses love and solidarity can uplift so many people! Here are some beautiful examples.
Practice self-care. Don't forget, when giving, to also give to yourself! Taking steps now to keep yourself well can free you up later when something comes up that you want to get involved in.
Whatever you choose, thanks for your care and kindness for others! Every little bit counts.