Who doesn't love a frozen treat on a hot day? I know I cheat my diet more with ice cream than anything else. I'm lucky to live in a city where local ice cream, sorbet, and gelato places have flavors with only a few simple ingredients. Yet, some days, even they don't have what I need. Here are some spoonie-friendly frozen desserts to get your frozen fix at home:
Frozen fruits — this may seem simple, but I always forget it's an option! Wash some grapes, throw them in a freezer bag, and munch on these tasty treats for days! Have some bananas that are going bad? Peel, freeze, and blend for a potassium-rich ice cream-like texture! It's particularly good with PB (or sun butter) and chocolate.
Fruity popsicles — buy a popsicle-making set, and this becomes absurdly easy. Just fill the mold with juice (fresh squeezed if that's better for your needs), yogurt, and/or fruit chunks. Stick it in the freezer, and come back to a delightful dessert!
Ice cream churners make it possible to make your own ice cream, gelato, or sorbet! There are endless recipes online for homemade ice cream, some with just two or three ingredients. You can also play with creative flavors, like adding mint to a vanilla base, or PB to a chocolate base! I love to make simple sorbets — I choose a fruit (fresh, not frozen — mango is my favorite), purée it in a blender, refrigerate for an hour or so, and then pour it into my churner. Presto heavenly healthy gelato! No added sugars, acids, stabilizers… nada!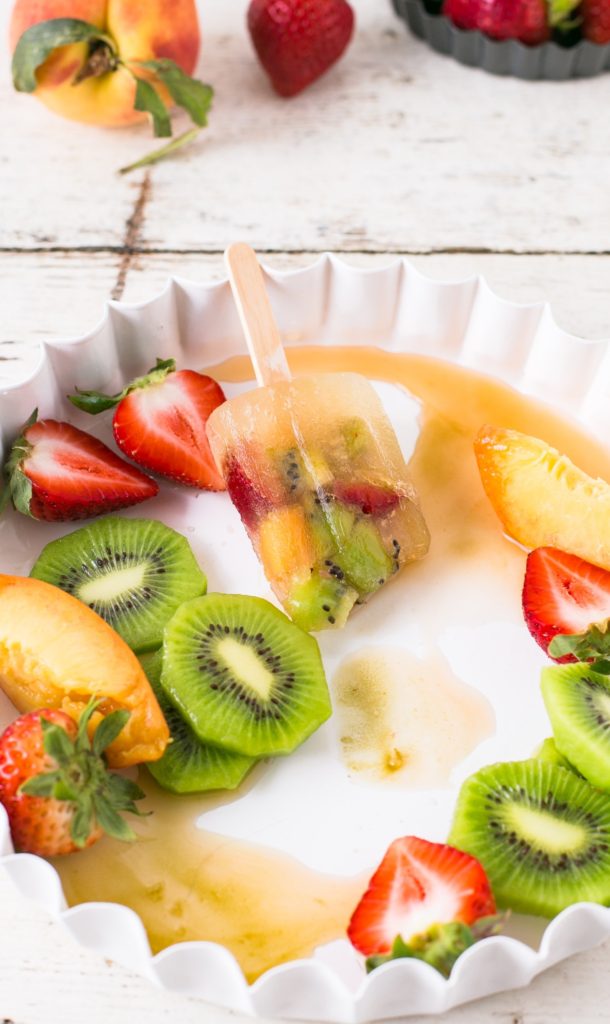 Photos by Kim Daniels, Mike Kenneally, Deryn Macey, Ho Hyou on Unsplash
Living with illness and disability can be isolating. Thankfully, it doesn't have to be. Sign up below to be in the know on our latest product and content releases, exclusive offers, and community events.