Want a nice side dish to bring to a potluck? Just got some fresh baked bread and want something to dip it in? This creamy herbalicious salad is always a crowd-pleaser! Taken from Leslie Langevine's The Anti-Inflammatory Kitchen Cookbook.
Ingredients:
1 large cucumber
½ red onion
¼ cup chopped fresh dill (plus 2 Tbsp for garnish)
2 Tbsp chopped fresh chives
¼ cup mascarpone cheese
2 Tbsp extra-light olive oil
½ tsp salt
Directions:
Slice the cucumber and onion.
Blend the dill, chives, mascarpone, olive oil, and salt until smooth.
Combine dill mixture, cucumber, and onions in a large bowl. Stir, and garnish with more dill.
Let sit for 5-10 minutes to marinate the flavors.
Healthy benefits: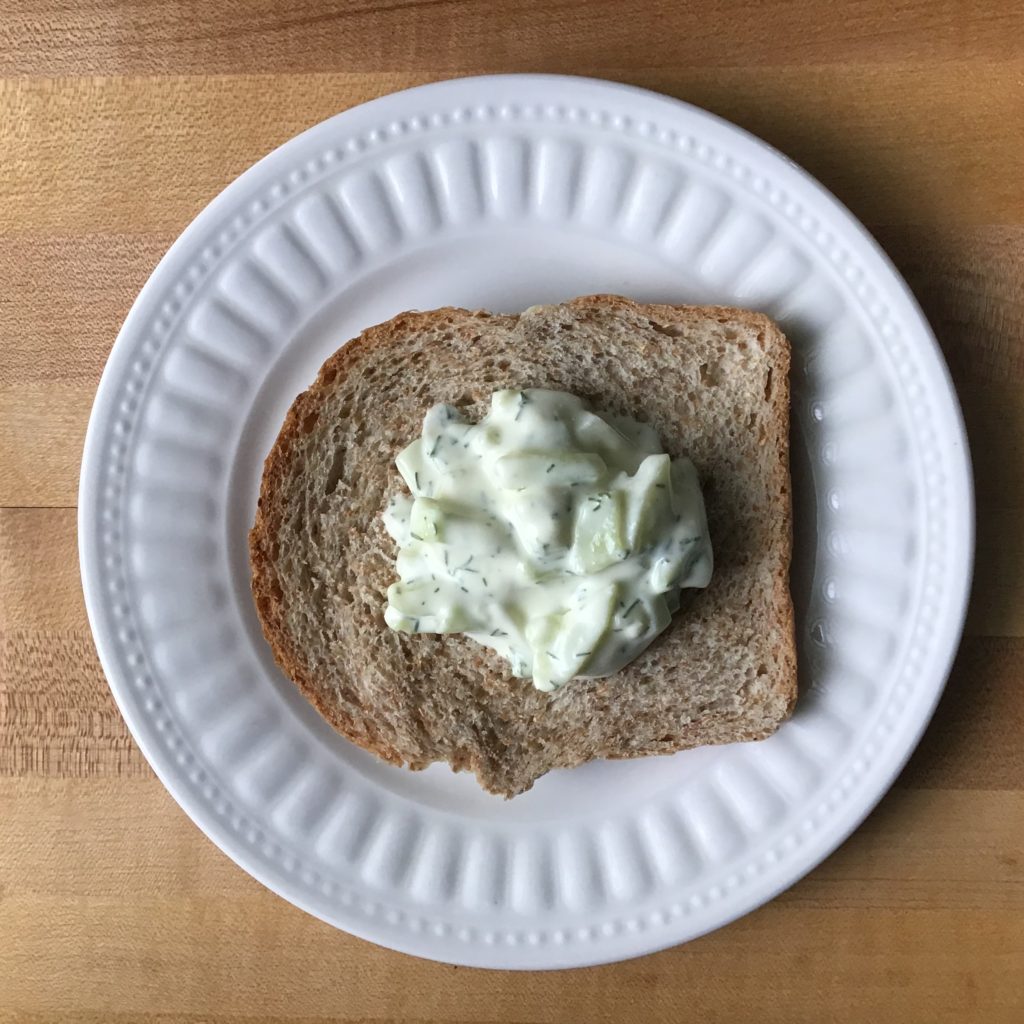 The olive oil, dill, and onions are all anti-inflammatory, which can help with a variety of symptoms.
Mascarpone has calcium and protein, dill has calcium and iron, and cucumbers are hydrating and have nutrients like fiber and vitamin C.
Eaten on oat bread, this dish is well-rounded with complex carbs, protein, and fat. Very filling for a snack!
Modifications:
The beauty of this recipe is its simplicity. Break it down into even fewer ingredients, and it still tastes amazing. I often make it with just mascarpone, olive oil, salt, dill, and cucumbers.
Sensitive to aliums? Just hold the onions!
Lactose intolerant or histamine intolerant? You're in luck — mascarpone is low in both!
For no dairy whatsoever, leave out the mascarpone; blend the herbs, oil, and salt, with an optional squeeze of lemon, to use as dressing
Got POTS or other low blood pressure issues? This dish can hold TONS of salt without ruining the taste.
You can eat it straight as a salad, spread it on bread, or dip a variety of veggies in it.
Do you have a dietary restriction? Tell us about it! We would love to cook something up just for you.