My name is Emmy, and I'm an 18 year old battling Systemic Arthritis, along with other autoimmune diseases, Mast Cell Disease, and more. Back in 2014, I went from being a healthy kid, about to start her freshman year at a new high school, to a girl I no longer recognized. The road to finding out the cause of my illness has been long and grueling. Even years later, I still have more questions than answers. Despite this, I have found so much joy in life, not only by growing to accept my illness, but also learning to love myself unconditionally.
---
BEFORE BECOMING ILL, I RAN TRACK, CROSS COUNTRY, AND PLAYED BASKETBALL ALL THROUGHOUT MIDDLE SCHOOL.
However, within a week of starting my high school career, I could barely walk between classes. It started as pain when walking, but quickly spread to the point where I had trouble even holding a pencil or dressing myself because the joint pain was so severe.
BEING THE INSECURE 15 YEAR OLD I WAS, I TRIED TO HIDE MY DISCOMFORT FROM EVERYONE BECAUSE I THOUGHT NOBODY WOULD BELIEVE ME.
I would ask myself, "Does it make sense that you hurt everywhere? Why would anyone believe that?" I have always been my own biggest critic, but when my body started to fail me, I blamed myself for everything– even thinking maybe I was creating the pain in my in my mind. As my symptoms worsened, I could no longer hide the pain, and I knew in my gut that something didn't feel right with my body, so my parents ended up bringing me to an orthopedist.
The scans and blood tests showed that I wasn't healthy, but the doctors had no idea what was wrong. Even still, I felt the biggest rush of relief when I discovered that it was not all in my head! From there on, I started to learn some very important life lessons, not only for someone who is sick but for anyone.
HERE ARE THE TOP LESSONS I'VE LEARNED WHILE ON THE ROAD TO ACCEPTANCE: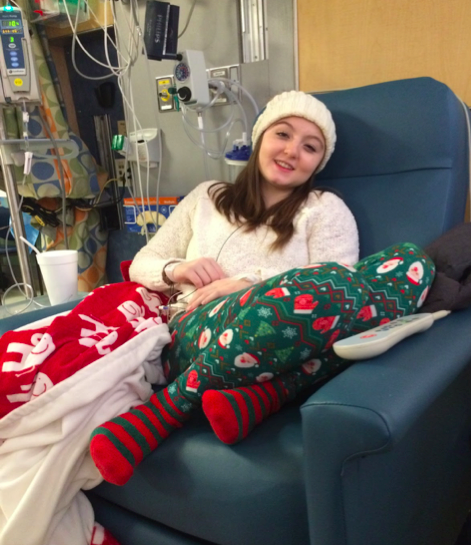 1. I now see how wrong it was to have been so hard on myself in the beginning.
Any feeling a person has is valid and physical proof does not make it any less real. It's important to trust yourself and continue to advocate for yourself and for better doctors and treatment options.
2. It's important to have a support system!
I have learned to let others be a part of my journey, because, let's be honest, it is pretty damn hard to fight chronic illness and participate in all of the other parts of life. It's important to remember that you are not alone in this fight, and there are other patients out there going through similar suffering.
3. Finally, I have learned to stop trying to hide the parts of me that are not "normal" and to embrace them as a part of myself.
I used to hide my knotted, arthritis hands, cover my balding scalp with a beanie, and put on a carefree smile, so others would perceive me as normal. I became an expert at pretending I didn't want to do something, instead of admitting that my body couldn't take it. Now, even though it can be difficult, I don't want to hide anymore.
WITH THE SUPPORT OF OTHERS IN THE SPOONIE COMMUNITY, I'VE LEARNED THAT I AM PRETTY GREAT JUST THE WAY I AM.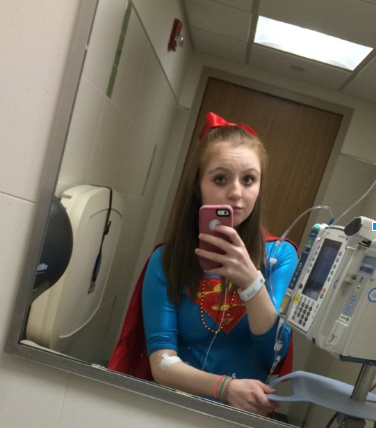 Although my health and symptoms are always changing rapidly, I have found that if I stop searching for validation and sympathy from others who don't have the ability to understand my pain, I can be happy with the person I am today– sick or not sick.
Got more questions about PICC Line?  Join us in our Friends in the Fight Group to connect with our community.