Living with Cystic Fibrosis comes with a fair share of complications—in and out of the hospital, even growing to call it "my second home" just proves how much time I've spent there. It's a difficult road that has never been easy. It's not a "get well soon!" or a "go take a nap and you'll get a burst of energy" type of illness. Cystic Fibrosis has no cure– just preventive antibiotics and treatments. However, I'm here, as living proof, to tell you why you can live an amazing life while battling to breathe.

---
AS YOU LAY IN A HOSPITAL FOR WEEKS ON END, IT CAN BE DIFFICULT TO SEE REASONS TO BE GRATEFUL ABOUT YOUR ILLNESS.
The frustration of unanswered questions, no diagnosis, and playing phone tag with doctors can make it hard to be even the slightest bit positive about your situation. That's not all an illness is, though. All of our friends just see the top layer– the "I'm faking it till I make it" layer. Very few see or understand what it's actually like living with an invisible illness.
SO WHY SHOULD I BE GRATEFUL?
Well, without Cystic Fibrosis, I definitely wouldn't be who I am today. I wouldn't have such a powerful sense of hope, faith, courage and love for everything I do. If I weren't ill, I would probably take things for granted and would only be thankful some of the time, instead of all of the time. My clothes would be tighter, and my skin wouldn't be salty. I wouldn't sweat salt grains in the summertime, but most importantly, I wouldn't know what it's like to be constantly knocked down even after winning a battle for a short amount of time. I would never be optimistic about bad situations. Cystic Fibrosis has made me the person I am today, and I truly believe if I weren't ill, I would take life for granted.
IT HURTS TO GET KNOCKED DOWN, OVER AND OVER AGAIN, BUT THE FEELING THAT COMES WHEN YOU WIN IS TRULY UNBELIEVABLE.
I can barely explain it in words. I feel so strong when I overcome an infection or gain a pound. Life is so great, yet seemingly short. I'm telling you, enjoy every day here like it is your last one. Do what makes YOU happy, instead of following the social norm. Believe in yourself. Be grateful you have the ability to keep going long after others would have given up.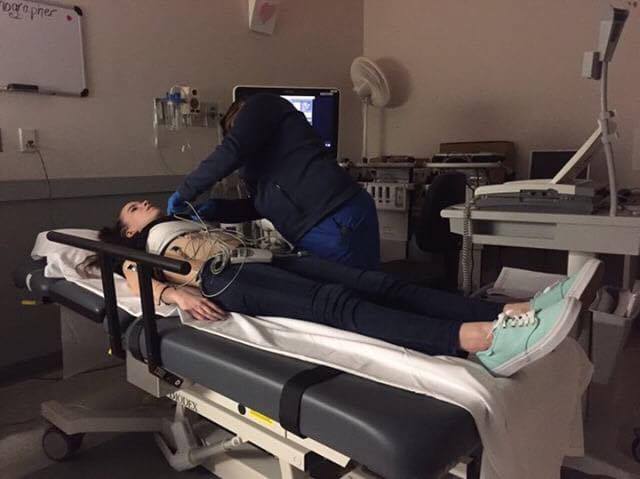 As a spoonie, it's about fighting until we have absolutely no fight left in us, unlike healthy people, who may give in when they are tired or not feeling well. Chronic illness is a gift in some ways, so you better embrace it and love the fact that you are so unique!
EVEN THOUGH LIVING WITH CYSTIC FIBROSIS HAS MANY SETBACKS AND COMPLICATIONS, I'VE LEARNED IT'S STILL POSSIBLE TO LIVE MY LIFE THE WAY I WANT TO.
Even something as simple as traveling with any illness is always rough, but especially a chronic illness that requires so much medication, you end up with way too many bags. For example, I went to camp this summer, which was loads of fun, despite having to keep up with administering medication. I had a PICC line while I was at camp, so I had to pack medications, IV bags, needles, and syringes. Keeping track of an intricate schedule was more than exhausting. It always makes the trip a lot more complicated.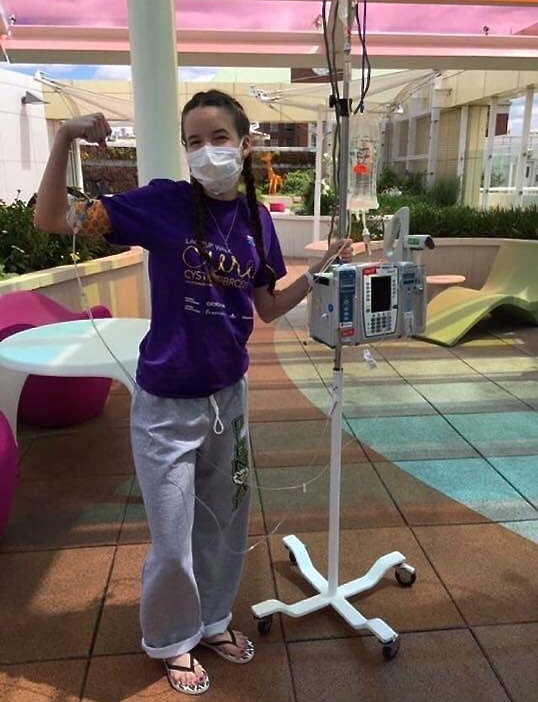 My symptoms at camp were rough. I have a lot of GI problems and needed special things to help my stomach stay on track. I've also had a cough that was difficult to manage, but suddenly my cough has disappeared. I've been starting to feel better each day, and I even had my PICC line removed recently! This is why it's so important to be diligent with your treatments. Truthfully, it all pays off in the end, even if it's completely exhausting amongst the madness.
Got more questions about PICC Line?  Join us in our Friends in the Fight Group to connect with our community.