We often think of eating as an integral part of human existence. But for many people with GI challenges, eating and drinking may not be the best way to get nutrition. If you find yourself facing alternative nutritional support, it can feel overwhelming! There are many resources available, however, and many other people going through the same challenges. Here are some tips on TPN, feeding tubes, and more to get you started:
1. What is parenteral nutrition?
Total Parenteral Nutrition (TPN) is when nutrients are given directly into the bloodstream through a long-term intravenous catheter like a PICC (Peripherally Inserted Central Catheter), chest port, Hickman line, etc. It completely bypasses the digestive system, so it can be a good option when the GI tract needs a rest or isn't functioning well enough for a feeding tube. Dieticians and pharmacists work together to determine how much of each nutrient your body needs to be administered, based on blood tests.
More information on PICC lines can be found here.
Similarly, Peripheral Parenteral Nutrition (PPN) is when nutrients are administered into the bloodstream through an IV, rather than a more permanent PICC line. This is used when nutrition is only needed for a week or less.
Parenteral nutrition typically requires a hospital stay. There, they will give non-stop infusions and monitor fluid balance, electrolytes, and liver and kidney function. Once they are sure things are working properly, TPN can be done at home, usually 10-14 hours each day. The doctors and nurses will give you clear instructions on how to administer infusions and care for your PICC line, but always feel free to ask questions as they come up.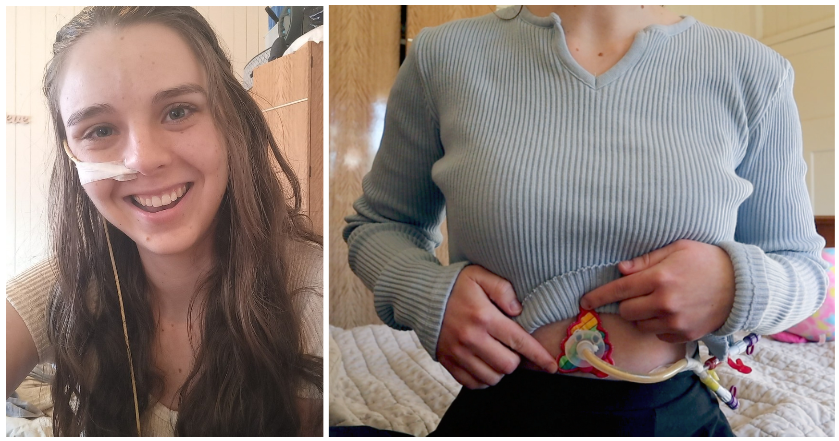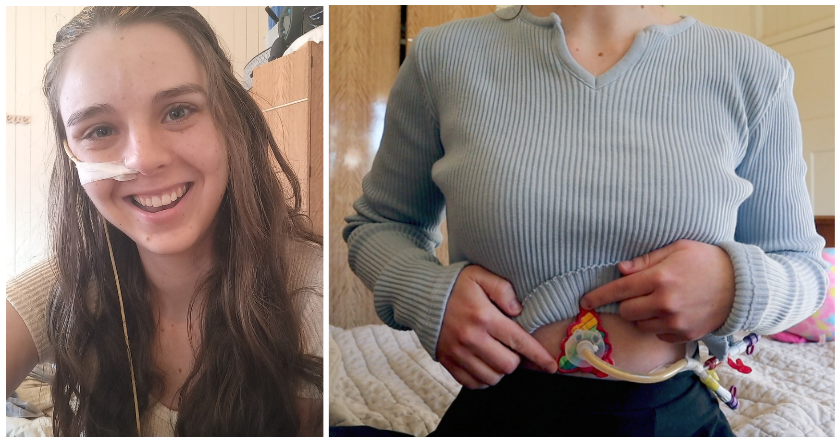 2. What is enteral nutrition?
Enteral nutrition is inserting a feeding tube into the GI tract, either in the stomach or small intestine. Enteral nutrition is less likely to cause infection but it is only possible if the GI organs are functioning properly. It can provide nutrition and also a way to take oral medications if needed.
3. What are the different types of feeding tubes?
Naso tubes are inserted through the nostril. Nasogastric tubes (NG tubes) go into the stomach and nasoenteric go into the intestines. There are two types of nasoenteric tubes — nasoduodenal into the first part of the small intestine, and nasojejunal (NJ tubes) into the second part of the small intestine.
Oro tubes are inserted through the mouth. Orogastric tubes (OGT) go through the mouth into the stomach, and oroenteric tubes go through the mouth into the intestine.
Oro and naso tubes do not require surgery to place and are typically only used for 4-6 weeks.
Percutaneous endoscopic gastrostomy (PEG or G-tubes) are inserted through the skin directly into the stomach. Percutaneous endoscopic jejunostomies (PEJ or J-tubes) go through the skin directly into the small intestine. Tubes that enter through the skin and go through both the stomach and intestine are called percutaneous endoscopic gastro-jejunostomies (PEG-J or G-J tubes). These all require abdominal surgery for placement and are typically used if needed for longer than 4-6 weeks.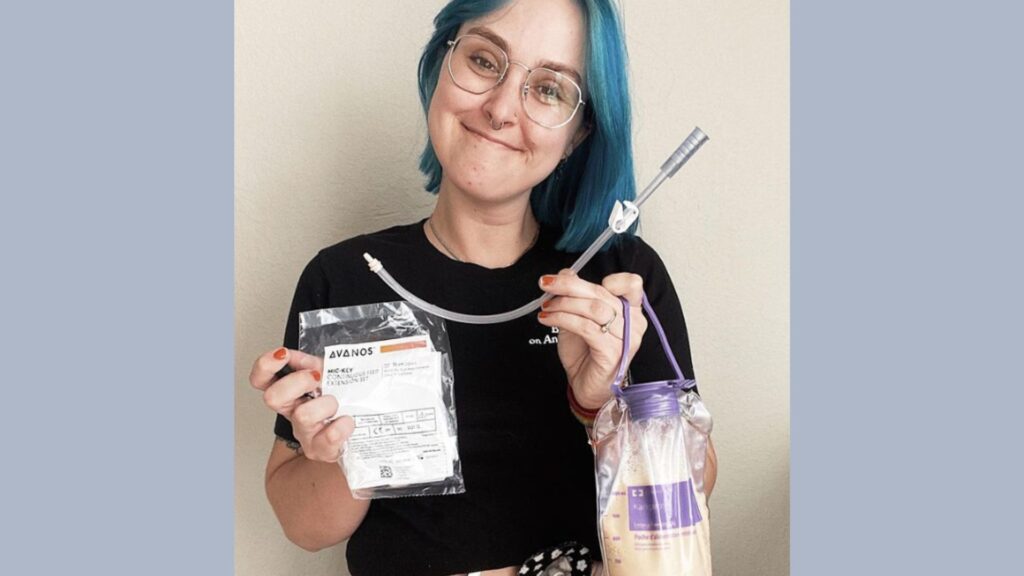 4. How do feeding tubes work?
Formula is pumped through the tube into the GI tract where it is then digested. There are many types and brands of formula available, so if you find you are not tolerating what is given to you, ask to try other options. There are different types of feeding schedules:
Intermittent feeding is when you get short feedings periodically throughout the day, often at regular meal times. This is usually used with tubes into the stomach and can also be called bolus feeding.
Continuous feeding is given at a steady rate throughout the 24-hour day.
Cyclical feeding is done in one continuous session at the same time each day, but at a faster rate so that it takes a shorter amount of time. When done at night, this may be called nocturnal feeding. This type of schedule is typically done with intestinal tubes.
Caring for your tube is important to avoid infection or other complications. This involves properly administering feeds, pumping the tube with water afterward, and cleaning the skin around the tube. A nurse will walk you through the process, but be sure to ask any questions you have if they come up along the way.
5. What are some reasons someone might need alternative feeding?
To function properly and heal from illness, injury, or surgery, our bodies need nutrients. If we are unable to get all of the nutrients we need through food, alternative nutrition can provide those nutrients. There are many reasons why someone may be unable to gain enough nutrients from eating, including:
Cancer
Stroke
Dysphagia (difficulty swallowing)
Neurological disorders
Injuries to the mouth, throat, etc.
Bowel diseases such as Crohn's disease or short bowel syndrome
Stomach disorders such as gastroparesis or MALS
Severe eating disorders
6. Can I still eat food with TPN or feeding tubes?
You may still be able to eat or drink small amounts. This is specific to each case, however, so be sure to talk about it with your medical providers.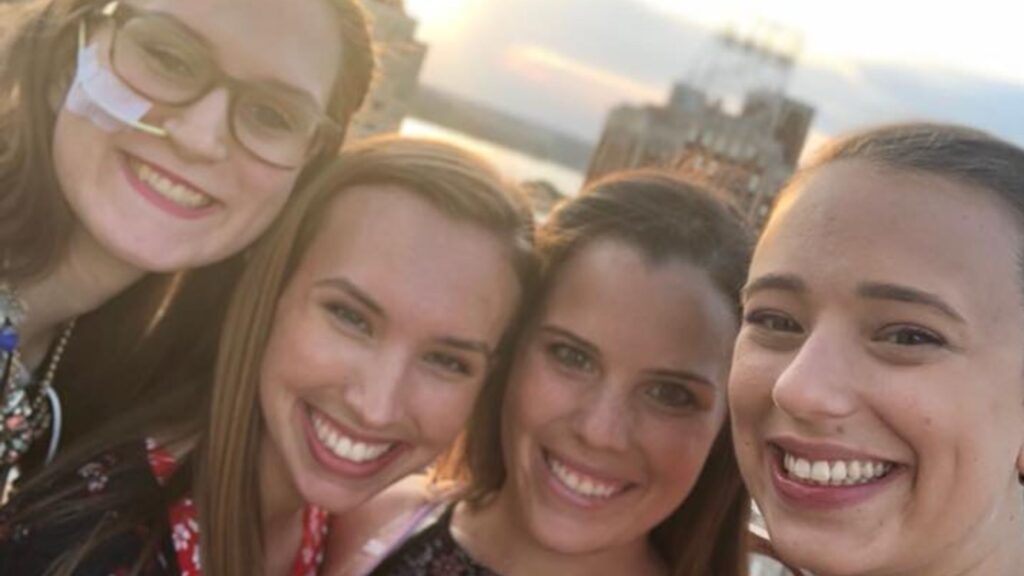 7. Where can I find support?
Requiring medical devices is difficult! It may help tremendously to simply meet others going through the same thing. You can search for support groups in your area or on social media. Mighty Well's Friends in the Fight Facebook group is for anyone living with — or caring for someone with — chronic illness, and does include people using alternative nutrition. There are TPN/tube-specific groups out there as well. You may also find that following others on social media who proudly share their experiences with TPN and feeding tubes will bolster your own experience. There are also wonderful organizations such as the Oley Foundation striving to help people like you through education, advocacy, and networking.
Got more questions about TPN and tube feeding? Check out our Educational Hub for more information.
Living with illness and disability can be isolating. Thankfully, it doesn't have to be. Sign up below to be in the know on our latest product and content releases, exclusive offers, and community events.