PICC LINES–A BLESSING AND A CURSE.
I've had a PICC line for a little over a year now, as my veins were not coping with all the frequent infusions. My first PICC line clotted after 9 months, so I'm on my second now. As annoying as it can be to have a tube hanging from your arm, you should always remember the good it's done for you and how it is helping you now! I like to remind myself that my PICC Line is meant to avoid blowing veins and multiple needle pricks, and it's also used to receive nutrition via TPN. Most importantly, we must hang on to the hope that someday, you will get it removed!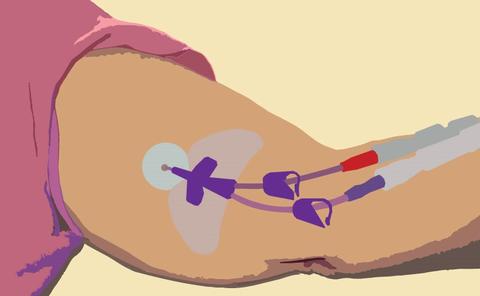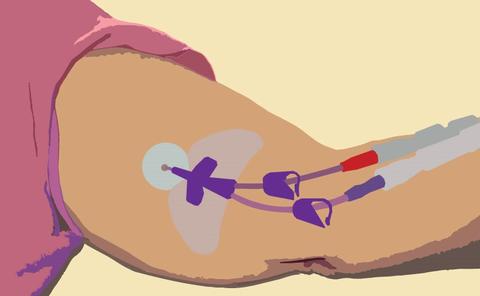 EVERYONE WITH A PICC LINE HAS A DIFFERENT EXPERIENCE.
Every patient has his or her own tricks, challenges, and ways to manage living with one. Personally, I like to keep mine covered (try Mighty Well's PICCPerfect PICC Line Cover) especially when I'm going out somewhere, but that doesn't stop the stares. People stare as though you're not there–as if you don't even notice them looking at you. We've all had that experience, right? That can really hurt our confidence, but it doesn't mean we should allow it to.
YOU SHOULDN'T FEEL THE NEED TO HIDE YOUR PICC LINE!
Please don't let your PICC line stop you from going out in public, doing activities you love, or tearing down your confidence. Try and find confidence through the thing that makes people stare: your line. You're stronger because of your line. You're able to go out because of your line.
THE PICC LINE IN YOUR ARM DOESN'T DEFINE YOU, BUT AT THIS POINT IN YOUR LIFE, IT IS A PART OF YOU.
An important way of accepting your medical device is to recognize that it's there and appreciating all the wonderful things it has done for you.
My experience with my PICC line has been up and down. There have been days where I've wanted to pull it out myself because I was so sick of it being there, dangling from my arm as a constant reminder that I'm chronically ill and need an invasive medical device to keep me healthy. But I have learned to love it; well, love what it has allowed me to do. It's helped me continue getting infusions I need to have some sort of a quality of life. It's enabled easy access for blood draws, as well as prevented my vein from more years of poking and prodding.
I hope at some stage I'll be able to get it removed, and that day will be great.
But until that day, I'll appreciate my PICC line, and what it's done for me because it helps me continue to #LiveMightyWell.
Got more questions about PICC Line?  Join us in our Friends in the Fight Group to connect with our community.