Hey, there! My name is Sarah Tsacogianis, and I'm from a suburb just outside of Boston, MA. I am 23 years old and have been diagnosed with chronic illness for 5 years now.  
It all began at age 18, when I found myself in and out of doctor's offices, constantly being told "it's all in your head," or "maybe if you lose weight, you'll feel better."  That's when I realized I needed to take matters into my own hands, and I demanded a full blood panel complete with a test for celiac disease. Since then, I have been diagnosed with Polycystic Ovarian Syndrome (PCOS), Mast Cell Activation Syndrome (MCAS), and a tree nut allergy.
---
INSTEAD OF USING THESE NEW DIAGNOSES AS AN EXCUSE TO GIVE INTO MY ILLNESS, I CONTINUE TO MAKE THEM A REASON TO STAY POSITIVE–TO PUT MY BEST FOOT FORWARD EACH AND EVERY DAY.
I remind myself that my story is something that could help others, and since then, I have sought out to tell my story to help others on their journey! I began my journey to a healthy and happy me 6 months after being diagnosed with Celiac Disease.
I WAS SICK AND TIRED OF FEELING LIKE A VICTIM OF MY OWN CIRCUMSTANCES.
In turn, I have gained so much! I have become STRONGER, HEALTHIER, MORE POSITIVE & ENERGETIC!  From the girl who used to sleep 18 hours a day with no energy and in chronic pain every hour of the day, to a girl who works out daily and inspires others to do the same.
OFTENTIMES I AM ASKED, "HOW DO YOU REMAIN SO POSITIVE DESPITE EVERYTHING GOING ON?"
My answer is simple: I choose to be positive, upbeat, and active each and every day. Despite my battle with chronic illness, I believe each day is a choice, and you have the opportunity to choose how you feel, and react to your circumstances!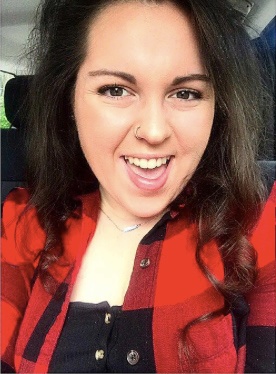 ANOTHER QUESTION I AM OFTEN ASKED: "HOW DO YOU FIND THE MOTIVATION TO WORK OUT, DESPITE EVERYTHING GOING ON?"
Each day, I am blessed with breath in my lungs, and the ability to walk; I ensure I get those 30 minutes of activity in for myself!  It's not to see results, to say I worked out, or to lose weight… it's simply my therapy!  Some days are easier than others–I listen to my body and put my best foot forward each day, and that's all we can do!  
At the end of each day, remember…
You are BEAUTIFUL.
You are STRONG.
You are WORTHY.
You are HEALTHY.
You are BLESSED.
You are CHRONICALLY awesome… and don't let anyone tell you anything differently!
Got more questions about PICC Line?  Join us in our Friends in the Fight Group to connect with our community.