As a patient-owned company, we at Mighty Well create products that we believe in! Curious what our favorites are? We asked each member of our team what their go-to product was and why. Check out their picks below:
Want to get to know us better? Click here to learn more about our passionate team.
Holly
creative director
I have literally every color of the Mighty Well Mask and I don't think I'll ever be able to wear another type now that I've tried it. Not only are they soft and breathable, I genuinely think they're so stylish! I have them all hanging on a hook near my door and love seeing what color looks best with my outfit before I head out for the day. My door hook is basically a modern-day Clueless outfit selector… but with masks.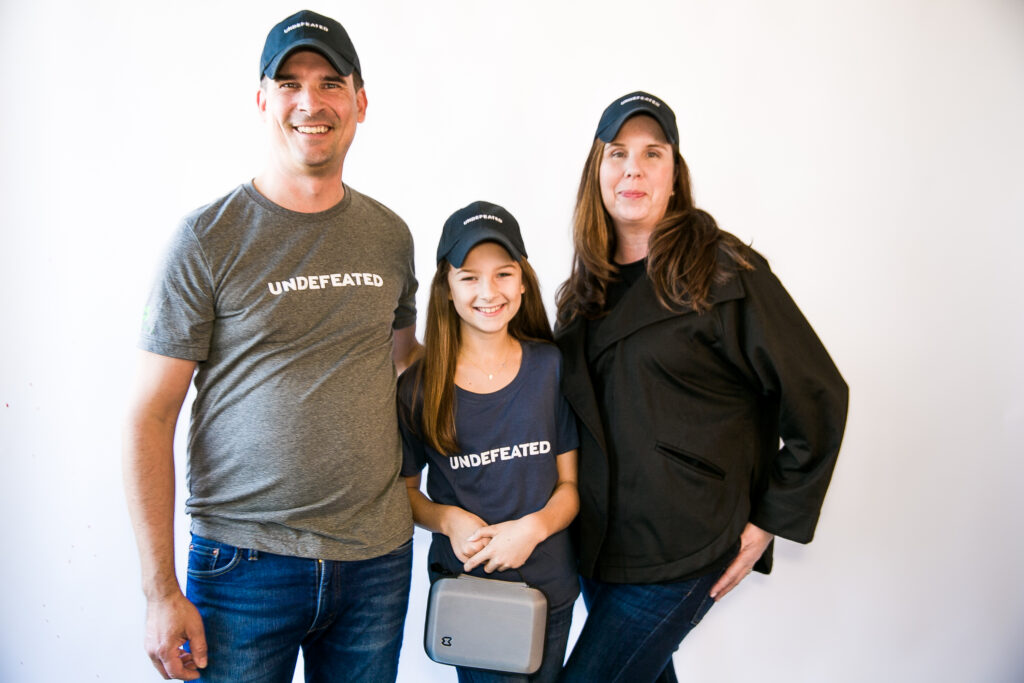 Pamela
operations director
We are UNDEFEATED as a family! This is our mantra and we love it when people ask us about our tees and caps. My husband, Khaled, was ashamed of his hydrocephalus scars until we found the Friends in the Fight community! Now, he shows them off proudly, or wears his Undefeated cap as a reminder of what we've overcome as a family.
Ali
communications & influencer relations
Oh gosh- this is a toss up for me! As someone living with a PICC line, I love the PICCPerfect PICC line cover because it makes me feel safe and secure to continue living my life despite a tube being attached to my arm!
I also absolutely adore the Mighty Well Mask. I do not leave my house much, but have to leave the house at least once a week for IVIG infusions. I feel confident and safe in my Mighty Well Mask due to the antimicrobial fabric. I also bought a Mighty Well Mask for every nurse at my infusion suite- and they love them too!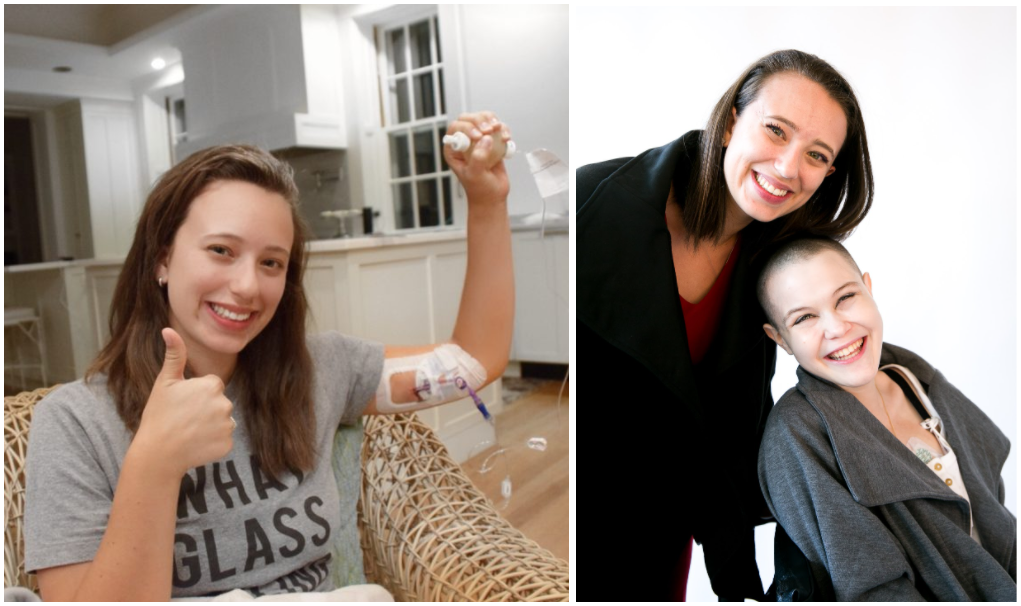 Emily
co-founder & chief brand officer
My favorite Mighty Well products are the ones that get me through treatments! The Cocoon Cardigan is so cozy and makes it easy to discreetly access my infusion sites, whether a PICC or port, with privacy, comfort, and style. The PICCPerfect PICC Line Cover has kept me safe through years of treatments, helping me avoid complications like dislodgement, infection, and painfully chafed skin. I will always have a soft spot for the PICCPerfect, our very first product, since it helped me regain confidence in my early years of illness, and brought me, Maria, and Yousef together to create this incredible community!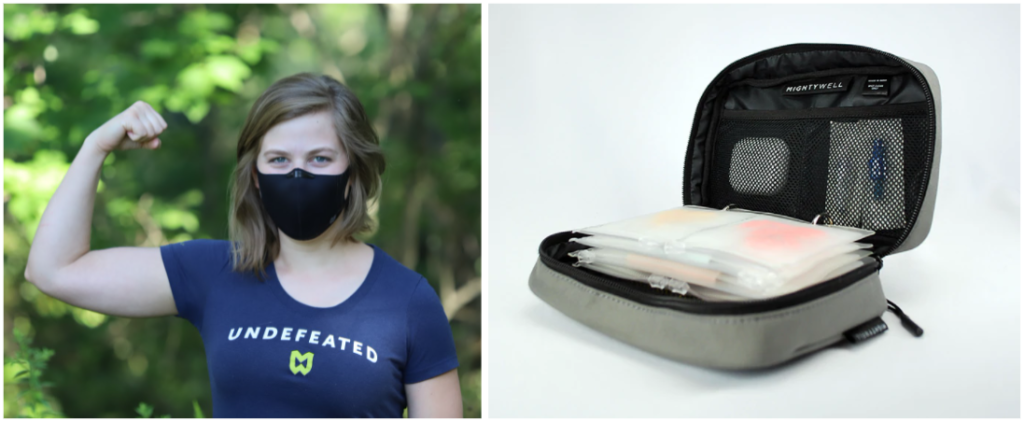 Ari
content & community manager
The Self Care Case, although not the product I use most often, is probably my favorite. I use it when traveling or even just going out for the day. I used to get so frustrated trying to pack all of my illness gear into a purse or backpack. Or — heaven forbid — trying to organize it for both TSA and the days of adventure that follow! I could never find things when I needed them. With the Self Care Case, I can keep all my meds organized, even my pesky liquid vials that take up space and have to be kept out of direct light! I can store snacks, EpiPens, doctors' notes, sun screen, topical treatments, a mini spray bottle for when it gets hot… honestly, sometimes I feel like Mary Poppins, with the number of things I can store in there!
What's your favorite Mighty Well product? Tag us on Facebook, Instagram, or Twitter, or join the conversation in our Friends in the Fight facebook group!