A few weeks ago, a friend of mine posted "What a truly uncomfortable time to have one's allergies acting up."
And boy is it the truth!
Sure, allergies are never fun; the itching, sneezing, coughing, phlegm, and more… but COVID-19 has taken the discomfort to a whole new level.
Every time I cough I have to remind myself (and everyone around me…) that it's just allergies and not something more insidious. Every time my face itches my brain explodes from trying not to scratch it. The heightened awareness of contagion, of sneezing, wheezing, coughing, and touching your face, adds a level of anxiety. And it doesn't help that allergy medications like cetirizine are tough to find these days.
So, what can you do to reduce allergies this spring?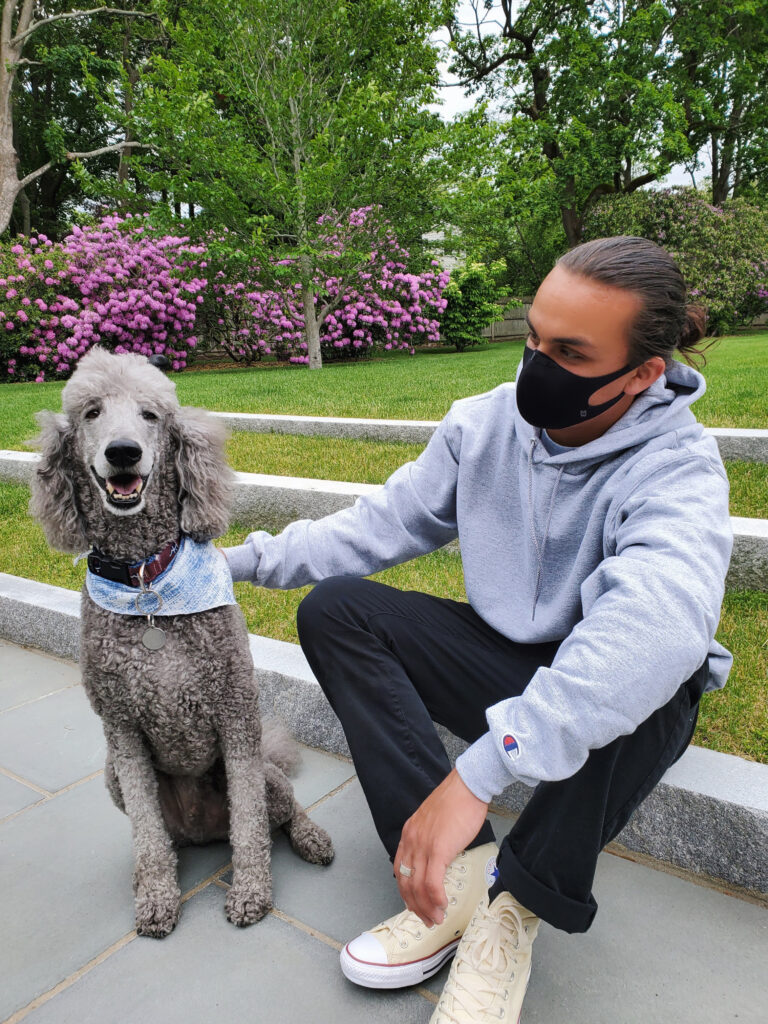 1. Wear a mask
Not only are masks a great way to stop the spread of COVID-19, they are also a tried-and-true method for reducing environmental allergies.  Masks keep most of the pollen, dust, and other allergen particles out of your lungs so that you are free to enjoy the beautiful weather outside!  The Mighty Well Mask (found here!) uses silver ion antimicrobial technology to keep you safe from allergens and germs.
2. Pick your outings wisely
There are so many benefits of getting outdoors, and those of us with allergies deserve them just as much as anyone else! But that doesn't mean you can't be smart about when you get outside. Avoid windy days, when pollen and dust are thicker in the air. You can also check out your local weather forecast to hear the pollen count in your area. Plan to get outside when the pollen count is low.
3. Don't take it with you
If you've been outside and noticed your allergies acting up, make sure you don't bring the particles home! Leave your shoes and jacket at the door and change into clean clothes. If you brought a pet with you, consider giving them a rinse; animal fur can carry a tremendous amount of allergen particles, and you don't want them scattered around your house. (If baths aren't an option –I had a rabbit once who hated baths, but didn't mind being vacuumed!) Vacuum, sweep, and dust your house frequently to dispose of any accumulated particles.
May is Allergy Awareness Month, as well as Food Allergy Awareness Month! Let's take this opportunity to send love and support to anyone experiencing seasonal allergies during this time of heightened awareness. And let's not forget the Friends in the Fight with food allergies who are finding it difficult to find safe foods given shortages and risk of getting to the grocery store. We see you! You are not alone!
Want more tips and friendly support? Join the Friends in the Fight facebook group!