Two of our Mighty Well Ambassadors, Mellie White and Julian Van Horn, were featured in runway shows at New York Fashion Week this fall, raising awareness about the importance of adaptive wear in the fashion world, while showing off Mighty Well products in the process!
Mellie White Rocked the Mighty Pack!
Mellie White, a Mighty Well ambassador and Friend in the Fight, wore her Mighty Pack while walking the runway at New York Fashion Week. In 2017, Mellie became the first tube fed model to ever walk in New York Fashion Week, and she uses her Mighty Pack to get the nutrition she needs while she pursues her dreams of being a model and an advocate.
We are so proud of Mellie for turning her sickness into strength and bringing diversity to such a prestigious event, and we are grateful that she is a part of our Mighty Well community.
Check out our profile of Mellie to learn more about the work she is doing to bring diversity to the runway. You can also find Mellie on Instagram, Facebook, and her blog.
Julian Van Horne Embraces Intersectionality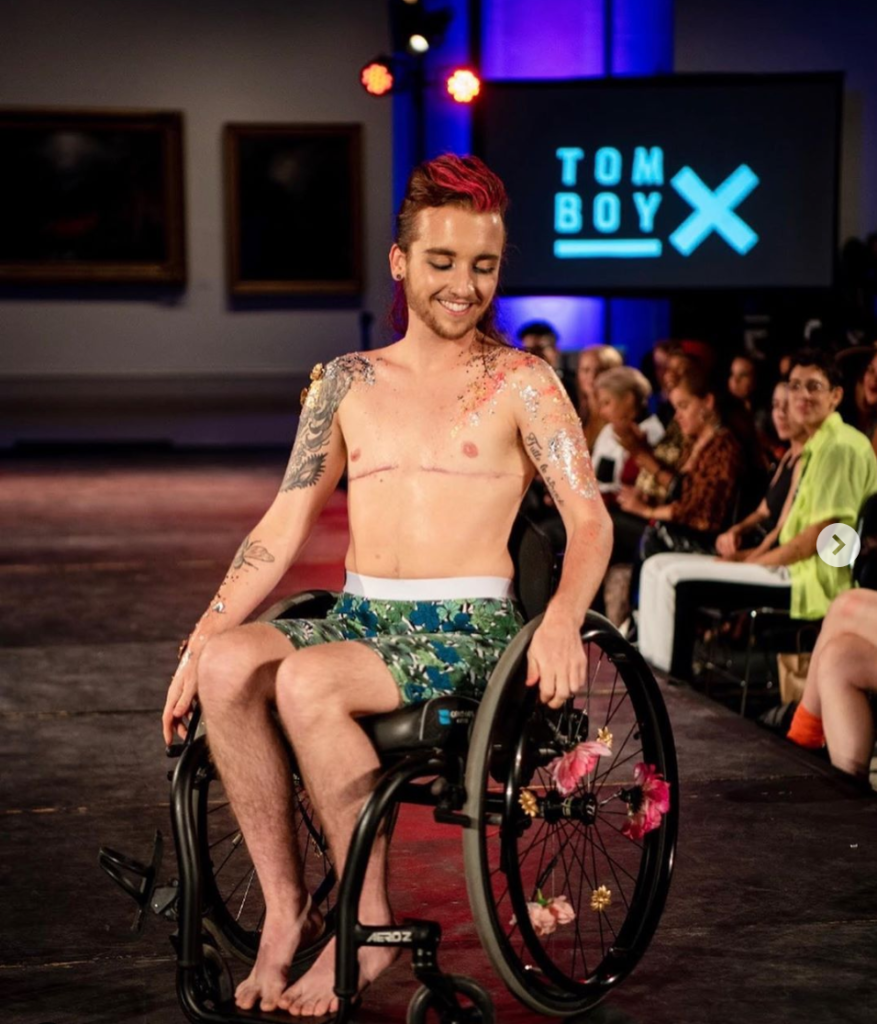 Julian Van Horne, another Mighty Well ambassador, was also featured in the TomBoyX show, embracing and celebrating his intersectional identities as both a trans person and a person living with chronic illness It is so exciting for us to see the Mighty Well community taking the fashion and adaptive wear world by storm!
Read Julian's recent article on the Mighty Well Blog, and learn more about Julian on Instagram!