If you're like me, you've probably been overwhelmed by the number of medical terms and devices available for vascular access. You may have even splurged on PICC Line Covers before even knowing, or at least having an idea of, what type of vascular access device you should get. It's essential to know the different types of vascular access device options so that you can be informed before moving forward!
Keep in mind that what's right for you may not be what's suitable for someone else. Consider your answers to the following questions about your vascular access needs: Is it for home use? Is it for long-term or short-term use? What is the pH value of the fluids that are going to be introduced into your body?
Of course, your healthcare provider will be making the final decision as to which device is best for your care. However, you should also be educated and involved in the decision. Many doctors will ask about your lifestyle to involve you in the process and help make a more informed decision about which medical device is best for you.
Peripheral – short
This vascular access device is for short-term use only. The peripheral catheter is around 7.5 cm long, and must only be used for IV treatments anticipated to last for less than seven days.
You can leave the cannula (tube) in for up to 72 hours, and the pH value of your medications must be around 7 to 9.
Peripheral – midline
The peripheral midline is usually needed for short-term IV access, which makes it similar to the short peripheral catheter.
The logic behind the midline peripheral catheter is to get the fluids to where they are needed right away while minimizing blistering. If your body will be introduced to vesicant drugs that can cause blistering, this is a good option for you.
However, if you're afraid of long needles, this may not be your first choice. This catheter can be as long as 20 cm, depending on the length of your arms.
Central – peripherally inserted central catheter (PICC)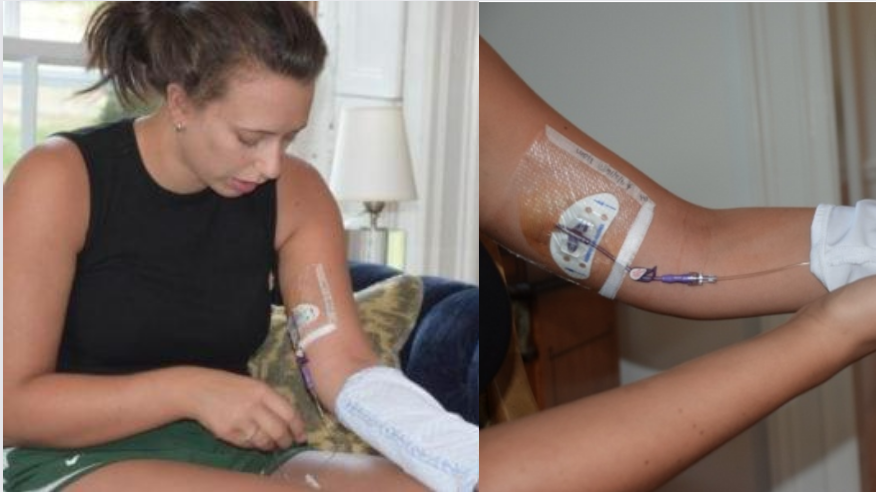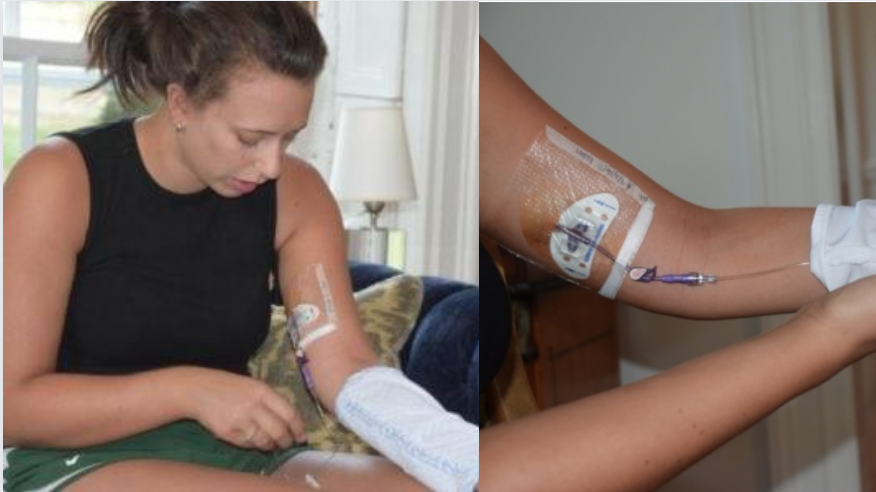 The PICC Line works for longer-term treatment. Unlike the first two options, this is recommended for IV therapies exceeding six days, but not lasting more than a year. However, if you've had upper arm injuries in the past, the PICC Line may not work for you.
This may be what's best for you if your doctor thinks that they will need quick and reliable central vascular access. Here, the catheter tip is on the superior vena cava. Infusing irritant fluids will have as minimal an effect on your body as possible.
Central – tunneled central venous catheter
The tunneled central venous catheter requires surgery and is secured by surrounding tissues after the procedure is done.
Like the PICC, the catheter tip is on the vena cava as well. It's also a great option if you'll be needing irritable fluids and other medications with pH levels far from 7.
So, for those of you who prefer PICC but don't qualify for it due to injuries, this is the next best thing. This is also the best option for long-term IV access (more than a year).
Central – percutaneous non-tunneled catheter
Generally used in critical situations, this gives short-term and continuous access to your central circulation. It can also be used for non-life-and-death situations, like when peripheral catheters just won't cut it.
Here, the tip lies in the superior vena cava as well. However, unlike the first four, it's not recommended for home care unless you meet certain hygiene and care requirements.
Central – implanted port
If you want to be as covert as possible about your catheter, a central implanted port will do the job.
It's less invasive because you will only need a minor medical procedure. It is also less maintenance than the other vascular access devices.
Best for intermittent therapies, this can be used for a long time, but it's a tad different from the first five. For the medication to be delivered, you will need to inject it through the skin.
A lot of my friends love their ports because they can take showers and go swimming without worrying about not getting their medical devices wet!
Subcutaneous infusions (hypodermoclysis)
Hypodermoclysis can temporarily restore or maintain your hydration levels. You can use it for intermittent and continuous treatments because there is minimal intrusion.
As its name implies, it's placed in the subcutaneous tissues (just under the skin). Because this is more of an emergency measure, the risk of complications is slim.
Use this as a guide to educate yourself on the different types of medical devices, but make sure to follow the advice of a medical expert when deciding what vascular access device is right for you!
Got more questions about PICCs or ports? Check out our Educational Hub for more information.
Living with illness and disability can be isolating. Thankfully, it doesn't have to be. Sign up below to be in the know on our latest product and content releases, exclusive offers, and community events.