Katie shares how the spoonie community has not only given her love and support, but also the courage to open up about her battle with Chronic Neurological Lyme Disease. She encourages all chronic illness fighters to overcome the fear of judgment and reveal their journeys to others. Read her blog below: 
---
WHEN I WAS DIAGNOSED WITH CHRONIC NEUROLOGICAL LYME DISEASE, I PRETTY MUCH DROPPED OFF THE FACE OF ALL SOCIAL MEDIA SITES, FOR A WHILE THERE.
I was so wrapped up in the dark vortex of my constant mental and physical suffering that I thought NOTHING I could share on social media would be authentic or positive because the true me, really just felt horrible on the inside.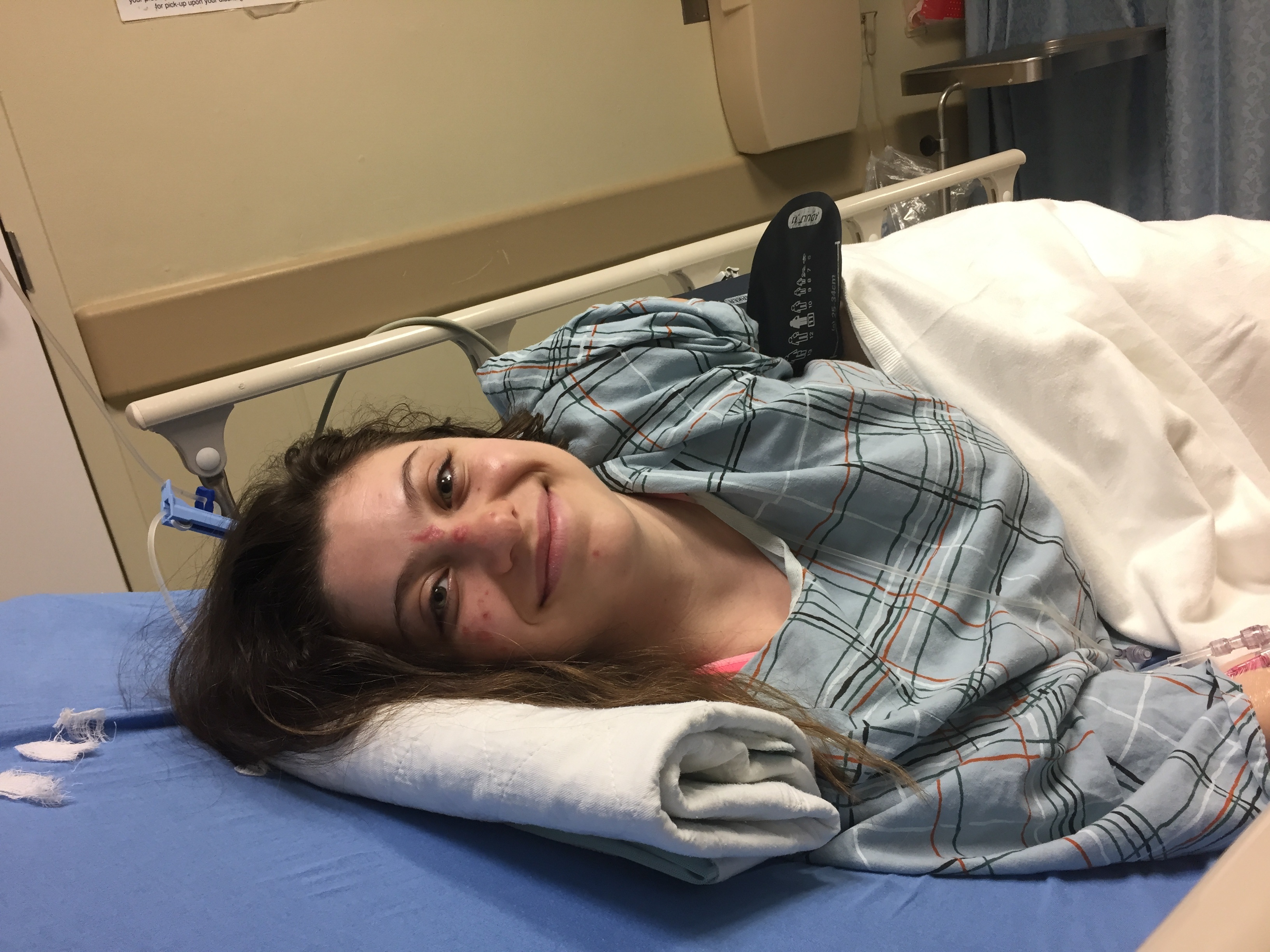 So I cut myself off from the society, in many different ways—from friends, from family, from social outings, and of course, from social media. I was hiding from the world, only a few friends knew that I was suffering and there was no way in hell I would post about it on social media for fear that others would perceive me as attention seeking. Little did I know, there was a community out there, waiting for me, and waiting for anyone who truly needs help.
I FIRST BECAME AWARE OF THIS BEAUTIFUL COMMUNITY WHEN I STARTED MY INTERNSHIP WITH MIGHTY WELL. 
While searching for patient stories for the Living Mighty Well blog, I learned how to share my own story with patients like myself and soon enough, on my own social media like I do now.
If you're unfamiliar with the spoonie community, think of it as Instagram's community for people with chronic illness who constantly love and support each other through their invisible or visible struggles (If you want to learn more about the word "spoonie" I encourage you to look it up). We cheer each other on through hard times, like awful ER visits, and we'll never judge you for crying or word-vomiting in an Instagram story because you just can't take it anymore that day.
MEMBERS OF THE SPOONIE COMMUNITY HAVE AN UNSPOKEN COMMITMENT TO LOVE EACH OTHER UNCONDITIONALLY, REGARDLESS OF OUR APPEARANCES, BODY TYPES, AND MENTAL OR PHYSICAL DISABILITIES. 
From my perspective, there appears to be a strong bond between all of us naturally because we understand a portion of each other's suffering. Although we may be experiencing completely different symptoms, we do understand what it feels like to be denied, ignored, and rejected by doctors, friends, and unfortunately even family members. We know how it feels to be completely alone, hopeless, and in agonizing pain—pain that our friends and family can't see, that we attempt to hide all day until it pushes us to our breaking point.
THE SPOONIE COMMUNITY IS NONJUDGMENTAL.
We are an outlet for you to cry, smile, or laugh about your inner struggles that most people don't see and could never truly understand. We KNOW you're not trying to get attention and even if you were, we'd honestly give it to you because we know how much your suffering and how much you need the love in the first place. We are a small, secret world hiding within a massive media storm.
Although the spoonie community gives me a reason to wake up in the morning, I still realize how important it is to share my journey with my friends and family and not just with a select group of people.
AS MUCH AS I DON'T WANT IT TO BE, MY ILLNESS IS A PART OF MY LIFE.

So if I continued to hide my invisible illness on social media, then I would really be hiding a major part of my life—a journey that I am finally coming to accept and sometimes even feel grateful for.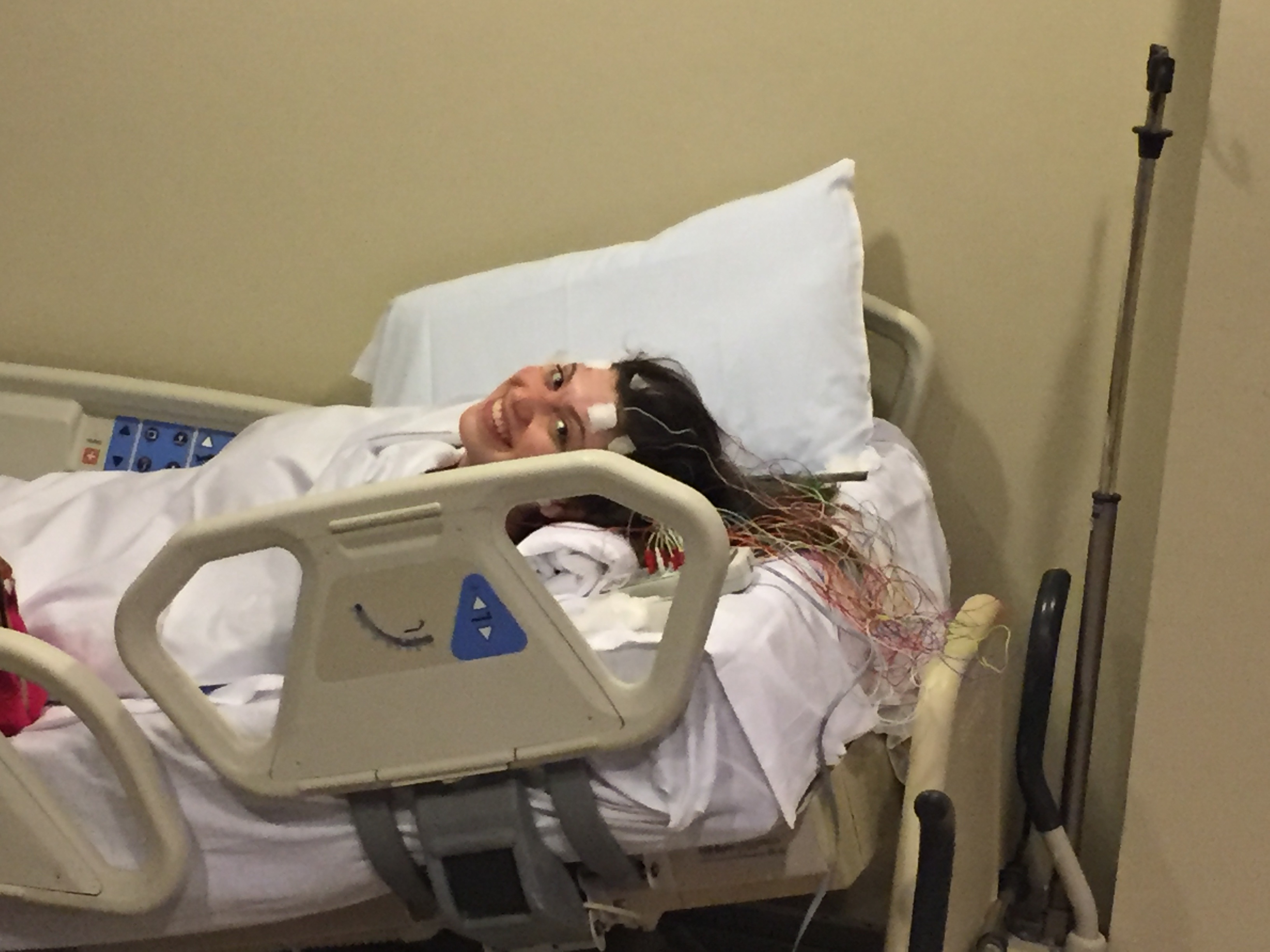 So for me, I don't feel compelled to post the most beautiful pictures of myself on Instagram or any other social media because I am the way I am, and my life is the way it is. It's a fact. There is no reason for me or anyone with chronic mental or physical illness to feel the need to hide their reality. It's our LIFE.
WE DESERVE THE FREEDOM TO SHARE OUR SUCCESSES AND OUR SUFFERING.

And if any of your friends tell you otherwise, just know that it's because they don't have the ability to understand our pain. That doesn't make your friend a "bad person." They are simply uninformed and can't relate on a personal level. But it also doesn't mean you have to hide just because others don't understand what you're going through. The more we share our realities with friends outside of the chronic illness community, the easier it is for them to begin to understand.
HOWEVER, I CAN'T DENY I USED TO BE THE OPPOSITE.

Before I got sick, I used to think that if I didn't document a picture of my friends and I at a party, it was like we were never really there. If I looked crappy in a picture, I wouldn't post it at all. I even got to the point where my body image issues were so severe that I avoided having pictures taken of myself because I couldn't even stand looking at myself in the mirror, let alone in a photo. But after joining the spoonie community, I have learned to be more comfortable with not only my appearance, but also with my life in general.
Of course, there is an aspect of social anxiety and "Fear of Missing Out" within social media in today's generation. We simply can't deny it.  But the love and support I personally receive through the chronic illness community is so strong and meaningful that I know there is a way to make social media a comfortable, more authentic place for all of us. And it starts with self-love, being your real, raw, and beautifully flawed self.
HOW DOES THE SPOONIE COMMUNITY KEEP YOU STRONG?
Got more questions about PICC Line?  Join us in our Friends in the Fight Group to connect with our community.