Recently, I was reminded on facebook that it's been three years since my initial Chronic Lyme disease diagnosis. I had just returned from teaching entrepreneurship in Rwanda with Babson College and my doctor called me to tell me that as suspected, my Lyme and co-infections tests came back positive (after an initial false negative from the traditional CDC test).
   IN THAT MOMENT, I CRIED.
   BUT NOT FOR PAIN, OR FOR SADNESS; THEY WERE TEARS OF JOY.
   I HAD FINALLY FIGURED OUT WHAT THE HELL WAS WRONG WITH ME.
   I WASN'T CRAZY.
   IT WASN'T ALL IN MY HEAD.
AND I WASN'T MAKING IT UP LIKE THE STUPID ER DOCTOR TWO YEARS      EARLIER HAD SAID.
IN THAT MOMENT, I COULD HAVE HAD A PARTY TO CELEBRATE MY JOURNEY TOWARDS WELLNESS.
    It's is also true that I could have focused on the negatives, and asked the universe…why me? Poor me! My life is over.
But having just returned from a Rwanda and gaining a deeper appreciation for my life, I felt that this diagnosis had actually felt free.
   I was lucky to have health care (even if I had to pay thousands out of pocket).
   I was lucky to have parents that would fight for me to doctors who didn't believe me.
   I was lucky to have a roof over my head, food in my stomach, and a pharmacist who could               
   fill my prescriptions.

In that moment, I chose to be thankful for what I do have, and that is why my team and I have decided to inspire and help all people with chronic illness to #LiveMightyWell as well – to take the negatives in their lives and turn them into positives. Attitude is one of the most essential parts of deciding to Live Mighty Well. The first step for this is to make the choice that you have the will and desire to do so, and always maintain the right attitude! To show off your bad ass PICC line, medical device, or countless pills and tell the haters, yup, I'm sick….so what?! I still have a life to live and excuse me, but you are in my way…
And that is why I want all of YOU to #LiveMightyWell.
Tell us how you are living a MightyWell life in the comments below!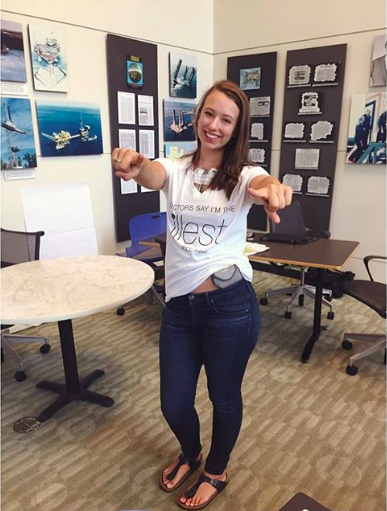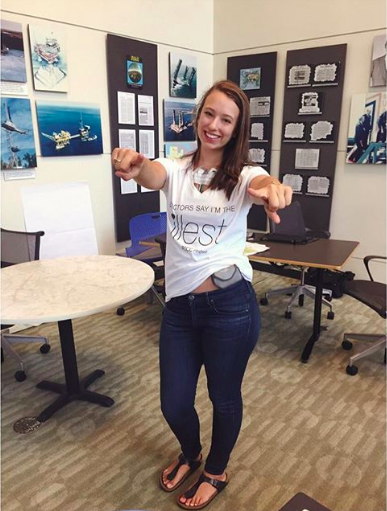 Wearing our "Doctor's Say I'm The Illest' Shirt" 
and Rocking a Holter Heart Monitor 
Got more questions about PICC Line?  Join us in our Friends in the Fight Group to connect with our community.