Whether you live with chronic illness, live a fast-paced life on the go, or are just one of those oldest-sibling-types who's always prepared, a good organizer is a game changer. The Self Care Case was designed by patients to hold the many pills, vials, and devices we need day-to-day. But just like us patients, it holds far more than just one identity. This new and improved version of the Mighty MedPlanner is also for bringing chapstick and snacks on a hike or ski trip. It's for breath mints, a comb, pocket calendar, or cozy socks. As a new mom and chronic patient, I carry meds, eye drops, snacks, and personal fan… but also an extra pacifier and burp cloth.
We checked in with some Friends in the Fight about what they pack in their new Self Care Case:
Maria Del Mar Gomez
Mighty Well Co-Founder
"I take my Self Care Case every day to work and on all travel occasions – whether I'm traveling for the day or for a multi-day trip, when I'm traveling home to the Dominican Republic to visit family or for work trips.
Having this med case with me gives me peace of mind that every time I leave my house, I know that I have all of my health essentials in one place. Whether it's myself, a friend, or a team member who's unwell – I love being able to get them what they need! The team knows they can count on me to have painkillers handy for those awful headaches that often come unexpectedly, or antihistamines for seasonal allergies. 
In the last couple of weeks, I've been traveling to multiple cities. I first went home to DR to visit family. Of course, we stopped at the beach for a weekend, and my brother started to get nauseous in the boat – which I was able to quickly remedy with the nausea medication in my Self Care Case.
A week later, I went to Miami for one of my best friend's wedding. We all know that wedding days can be incredibly hectic, and accidents often happen. I had packed apparel tape and a box of band-aids in my Self Care Case in case my shoes would hurt me (after hours of dancing). As I got ready with the rest of the bridesmaids, the dad of the bride-to-be rushed in looking for band-aids for one of the other ladies in the bridal party. I quickly offered what I had brought in my Self Care Case. Around five hours later, during the party, the dress strap of one of the bridal party members broke mid-dancing! Again, my Self Care Case came to the rescue with the apparel tape I had packed in it. All in all – a very successful trip.
When it comes to packing my Case, I am very intentional – I always make sure to include these items:
1) Basic meds: I pack medications to address common ailments, including headaches, stomach aches, allergies, muscle pain, etc.
2) Anxiety treatments: My doctor prescribed a daily medication that I take every night to manage my anxiety levels, along with self care items I use when I feel an anxiety attack approaching which help me to prevent it.
3) Useful emergency items: These depend on where I'm traveling to – usually, they include my phone charger, hand sanitizer, and a face mask. "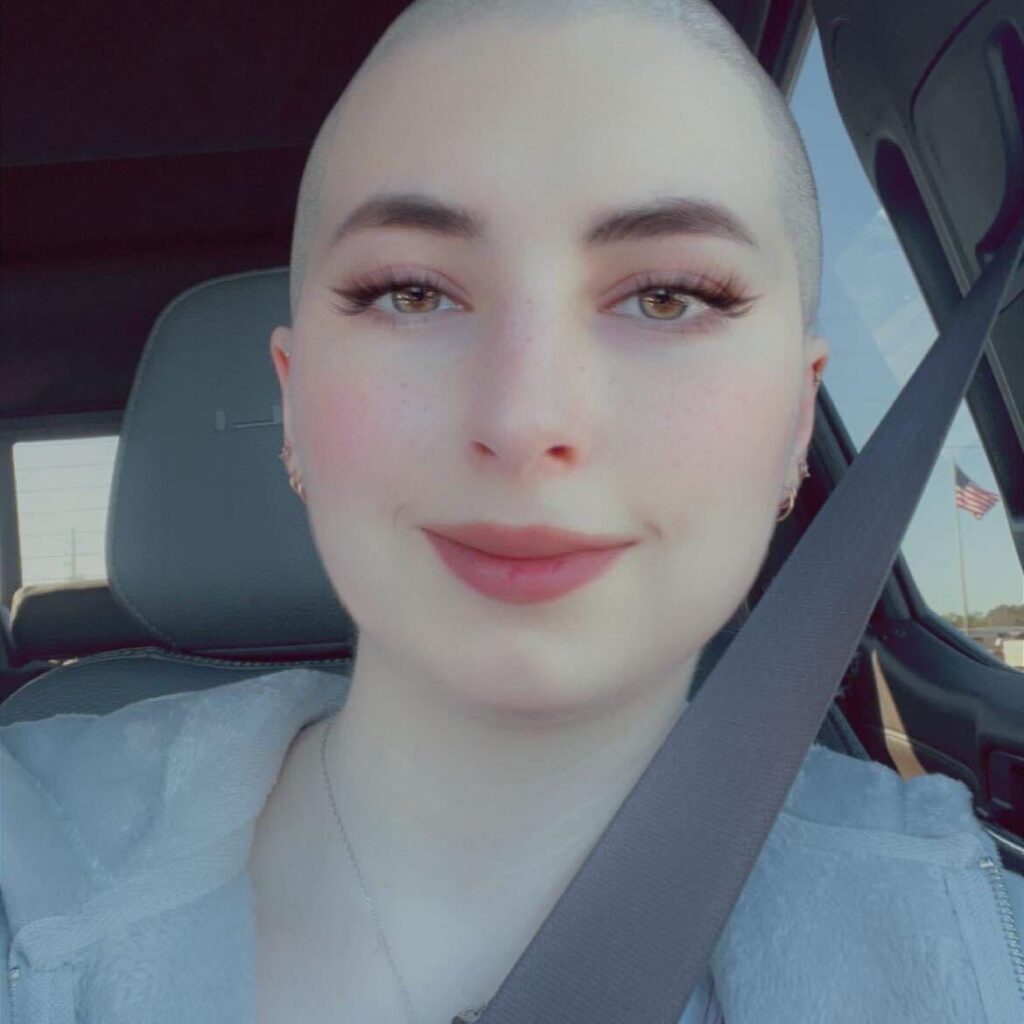 Amanda Phillips
Brand Ambassador, @chronicallymandy02
Mandy is an advocate for chronic illness. She shares her journey to help others feel like they aren't alone and that there are others going through the same thing. We asked what she carries in her Self Care Case.
"I carry:
my daily medication
my emergency meds (inhaler, EpiPen)
my mask
a card with my emergency contact info
a list of my medications
an ice pack for my meds
I also carry the Take Self Care pad so I can prioritize tasks through my day!"
Madison Irby
Brand Ambassador, @missmaddieo
"Let me list everything it holds…
1) Glucogon/syringe/needles.💉
2) Rubbing alcohol pads. 🧼
3) Emergency meds. 💊
4)Epi pen. 🐝
5) peppermint essential oils.
6) @eukawell – their essential oils blend.
7) lancets/lancing device (this is your reminder to change your #lancets )
8) Blood glucose monitor/ #dexcom receiver. 🖥️
9)Test strips to calibrate or during signal loss.
10) And lastly glucose tabs/ #hypotreats"
Meghan Bayer
Brand Ambassador, @megsmiracles
"In my Self Care Case, I carry my glucometer, lancets, test strips, a vial of insulin that I can keep cold with the ice pack on our sunny, hot
southern days, an extra Mighty Well Mask, a packs of sugar for a portable, quick low treatment, and my cell phone. I keep a pen in the kit as well, so I can mark my blood glucose readings on my glucose tracker!"
See Meg's unboxing video of the Self Care Case here.