The air feels crisp and leaves rustle in the wind. Store windows and neighborhood displays remind us that spooky season is here! Seasonal changes and holidays give us the opportunity to slow down, take stock, and come to terms with what is to come. Halloween is a chance to have fun in whimsical ways as the whole community opens their doors and ventures outside together.
As we prepare for this night of communal fun, here are some tips for keeping it safe and accessible for everyone in your community: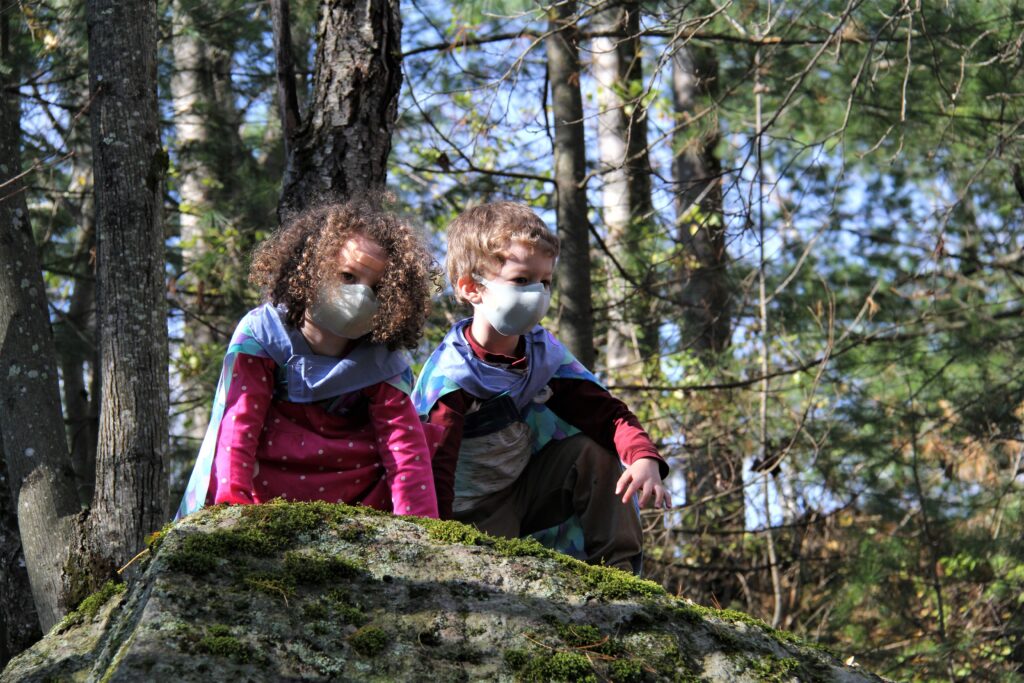 1. mask up
Many communities saw spikes in COVID after Halloween last year.  Getting out and having fun is so important for our wellbeing, especially as we prepare for winter.  But with the Delta variant active in many places, taking safety precautions now will help prevent another spike in the future. The good news is, we know how to stay safe!  Get outdoors for trick-or-treating and parties.  Stay socially distanced and masked if indoors.  If you're offering candy to neighborhood kids, make hand sanitizer available and come up with a fun delivery system that keeps its distance, such as hanging candy pouches from a spider's web or a decorating a six foot chute.
Find the right mask to fit your costume here!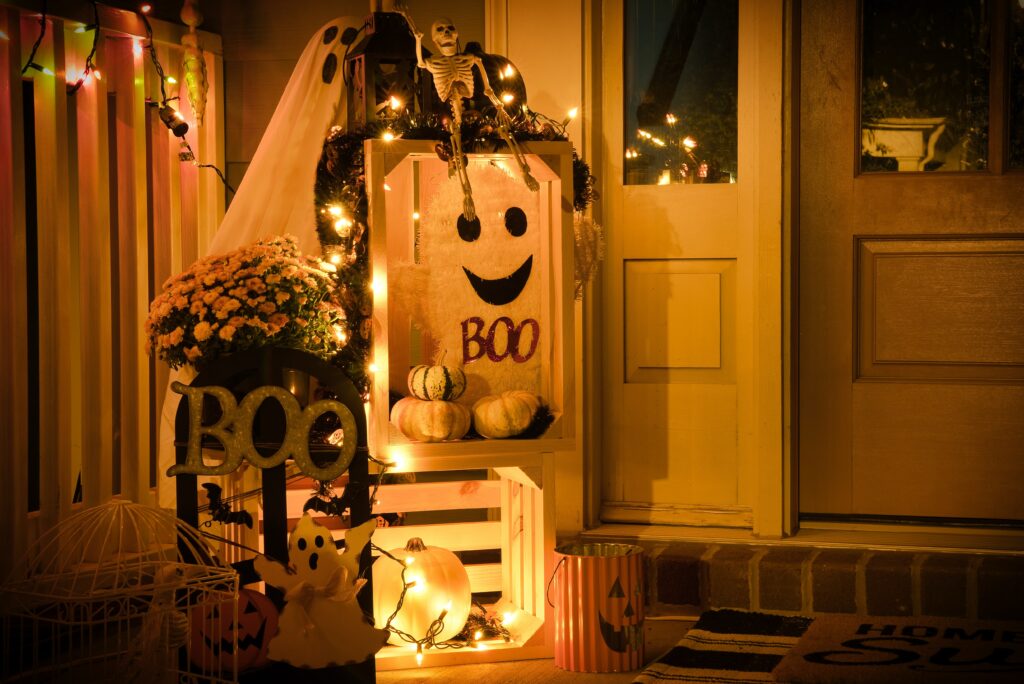 2. sensory friendly
When decorating your house for trick-or-treaters, you want it to feel fun, festive, and spooky. But that doesn't mean it can't be inclusive! Limit flashing lights so people prone to seizures can be safe. To include people with Autism or other sensory issues, avoid loud noises and fog machines. And whether you're decorating a house or enjoying a seasonal latte, please remember that many folks — with sensory issues, allergies, migraines, etc. — are badly affected by strong spice smells. If you enjoy them, great! But make sure to allow space for others to move through the world without interacting with your scents.
Check out more sensory friendly Halloween tips here.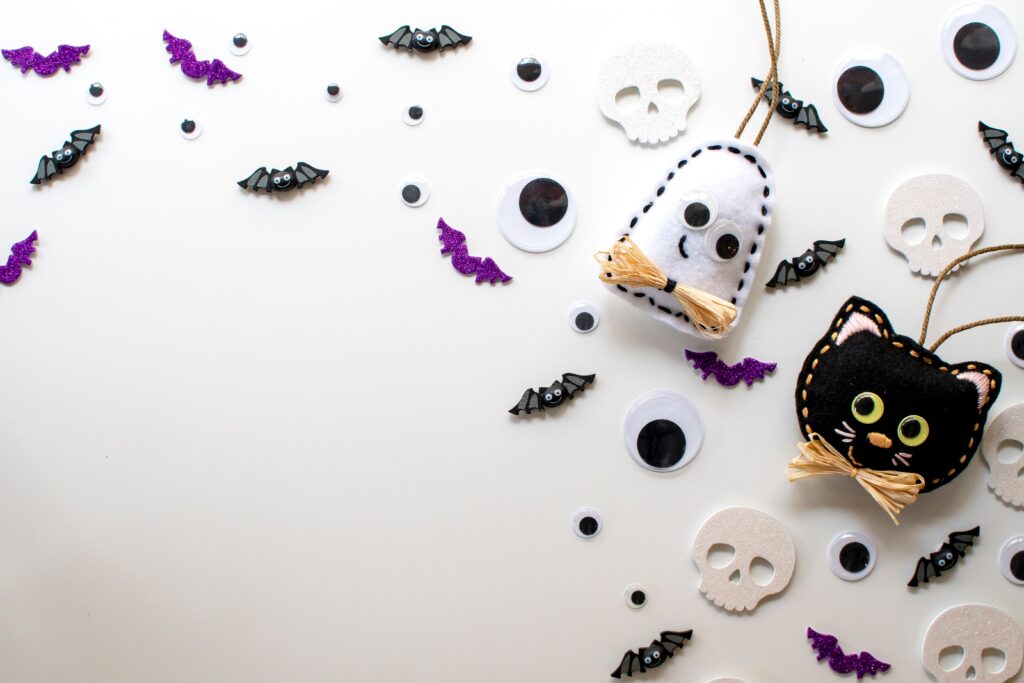 3. thoughtful treats
While candy may be easy and the expected treat, it can also leave out people with allergies or other dietary restrictions. Consider having a stock of treats free from common allergens like nuts and dairy. You can also provide non-edible treats like glow sticks and other decorations. Not only are these enjoyable for people with allergies or feeding tubes, but they add variety and help the festivities last longer!
If you do make your set-up an allergy-friendly stoop, leaving out a blue pumpkin decoration will let folks know!
4. adaptive costumes
Each year, more costume retailers are coming up with adaptive options!  We love to see these innovations, with access for feeding tubes and strategic openings for easy dressing.  Wheelchair costumes are especially exciting, as they remind us how wonderful mobility devices can be!  You can find adaptive costumes at Target, Pottery Barn, HalloweenCostumes.com, or get inspiration for a DIY costume at magicwheelchair.org.
And while we're on the topic of accessibility, consider setting up your treat station at the bottom of any steps or narrow paths to be inclusive of wheelchair users others with mobility issues.
Whatever the festivities look like for you and your family, we wish you a safe and spooky Halloween!