After years of dominating the professional tennis world, Venus Williams seemed to fade from the headlines. As she now works hard to retake her seat at the top — in her late 30's no less! — Venus has opened up about what led to this turn of events.
Sjogren's Syndrome is an autoimmune disorder that affects roughly 4 million Americans. I can cause dry eyes and mouth as well as fatigue and muscle aches. Like many autoimmune issues, it can take a long time to diagnose.
Venus Williams started to feel exhausted, like she couldn't get into shape no matter how hard she worked. She went to her doctor but kept leaving without answers. Finally, after it seemed her professional tennis career was over, she found her diagnosis. While there is no cure for Sjogren's, Venus went on medications that began to slowly improve her symptoms. After several months of waiting for treatments to kick in, she was able to start training again!
Now, although older than most professional athletes, Venus is gaining momentum as she prepares for the US Open. This period of her life has been tough, but Venus believes that she has learned from the experience, and is eager to share this new knowledge with others: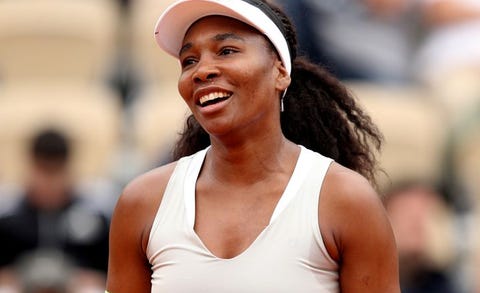 "Life has changed a little bit, but it doesn't mean that you can't achieve the same things. You just have to be smarter… Don't be discouraged, because what [you're] going through is similar to other people. Talk to those people who understand you or have a similar condition, reach out, and build a [support] team. Don't isolate yourself. Don't give up."

Venus Williams, speaking with Prevention