Here at Mighty Well, our Friends in the Fight community is made up of so many strong illness warriors – individuals who have found a way to stay strong against the odds, even when facing scary health setbacks. This community knows how much it courage it takes to turn sickness into strength, and how important it is to find hope and positivity along the way.
Today, we're excited to share two stories from Mighty Well Brand Ambassadors who have found that hope and positivity through Make-A-Wish, an amazing organization that creates life-changing wishes for children with critical illnesses.
Travis Flores
We first connected Travis with about a year ago, when Emily met him at the hospital as part of our Friends in the Fight interview series (check out his interview here). Travis was diagnosed with Cystic Fibrosis at 4 months old. At age 8, during a hospitalization he started to connect with other kids who had his condition and decided to write the book, The Spider Who Never Gave Up, to help other sick kids make sense of their experience and turn it into something positive.
When he had the chance to connect with Make-A-Wish, he asked to get that book published, and has been involved with the organization ever since. "There was something about granting wishes for children who were battling illness like I was that inspired me to want to get involved," Travis said in an interview for DoSomething.org. "From that moment on, I made it a mission to help their organization in whatever capacity I could. Fifteen years later, and I still find myself in awe with their work."
When Travis learned about our commitment to giving back to nonprofit organizations, he connected us with Make-A-Wish in the hopes that the Mighty Well community could give back to this organization that supported him in his time of need.
Amelia Blackwater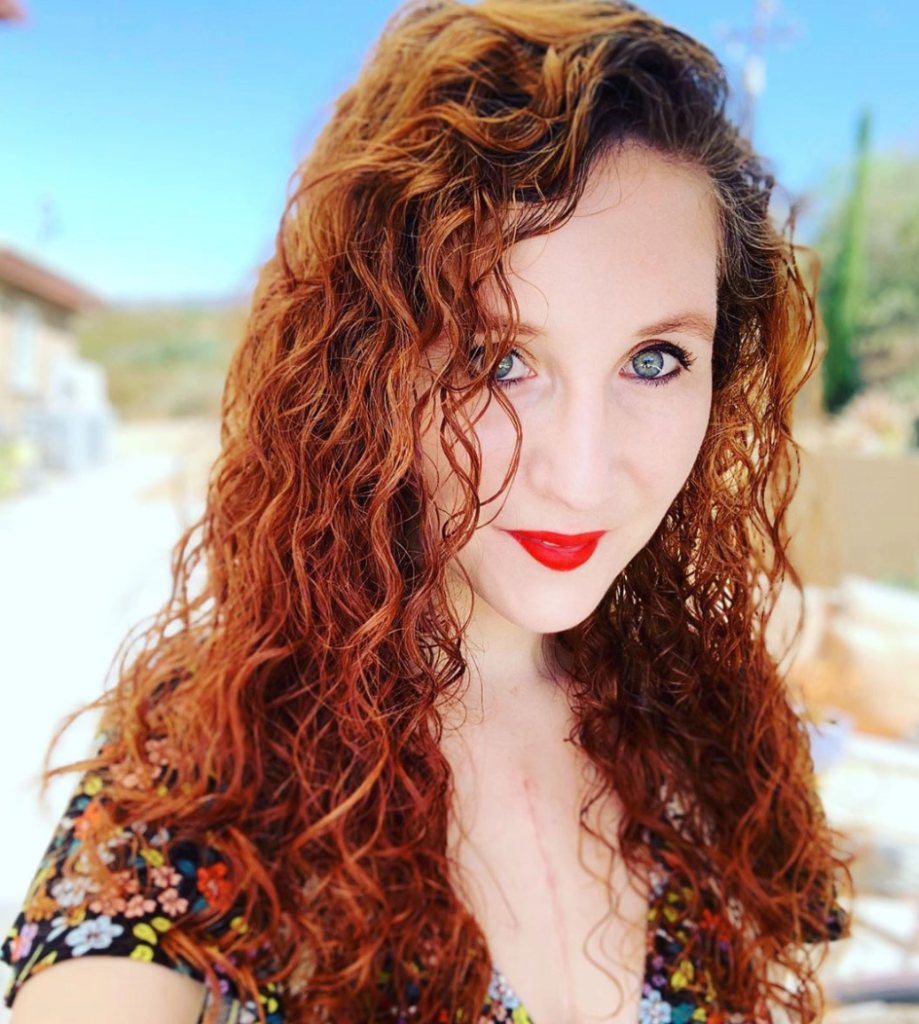 Travis isn't our only Friend in the FIght who has experienced the amazing impact of Make-a-Wish. Brand Ambassador, Amelia Blackwater, also had her wish granted as a young person and the experience helped her find a sense of confidence and strength.
Amelia was born with a life-threatening illness of congenital heart defect (CHD) called transposition of the great arteries. She has had seven heart surgeries in total, one during high school that left her in the ICU for two weeks. During her senior year of High School, her dad reached out to Make-A-Wish.
"My wish was to go to New York City with my family and see all the Art Museums," Amelia told us. "It was remarkable. One of my favorite days was the day I went to the MOMA. I was allowed in an hour before they opened to the public."It's been 13 years and my time in New York City is still so memorable to me. I can't thank Make-A-Wish enough for the time I got to spend with my family, the art I was able to see and experience, and the confidence I got from the community around Make-A-Wish."
Learn more about the Make-A-Wish Foundation
Amelia and Travis are just two of our Friends in the Fight™ who have had their wishes granted. We know of many others in our community who have had their wishes granted this amazing organization. If you want to learn more about the Make-a-Wish Foundation or get involved, click here to check out Mighty Well's local chapter of Make-A-Wish Massachusetts and Rhode Island.