Granola bars are so great for eating on the go. They're also crucial for blood-sugar crash moments when you just need something now, not after prepping a meal. Yet most granola bars at the store have far too many ingredients, including common triggers like nuts, chocolate, chicory root, gluten, preservatives, and too much sugar. These oat blueberry bars, adapted from Leslie Langevine's The Anti-Inflammatory Kitchen Cookbook, might be the answer to your granola bar needs!

Ingredients for Summer Blueberry Bars:
Granola —
½ cup coconut oil, plus more for greasing
½ cup + ⅓ cup rolled oats
1½ cups all-purpose flour
⅓ cup brown sugar or coconut sugar
1 tsp vanilla extract
1 tsp baking powder
¼ cup water

Filling —
3 cups frozen blueberries (or other fruit!)
¼ cup maple syrup
2 Tbsp tapioca starch
1 tsp vanilla extract
Directions: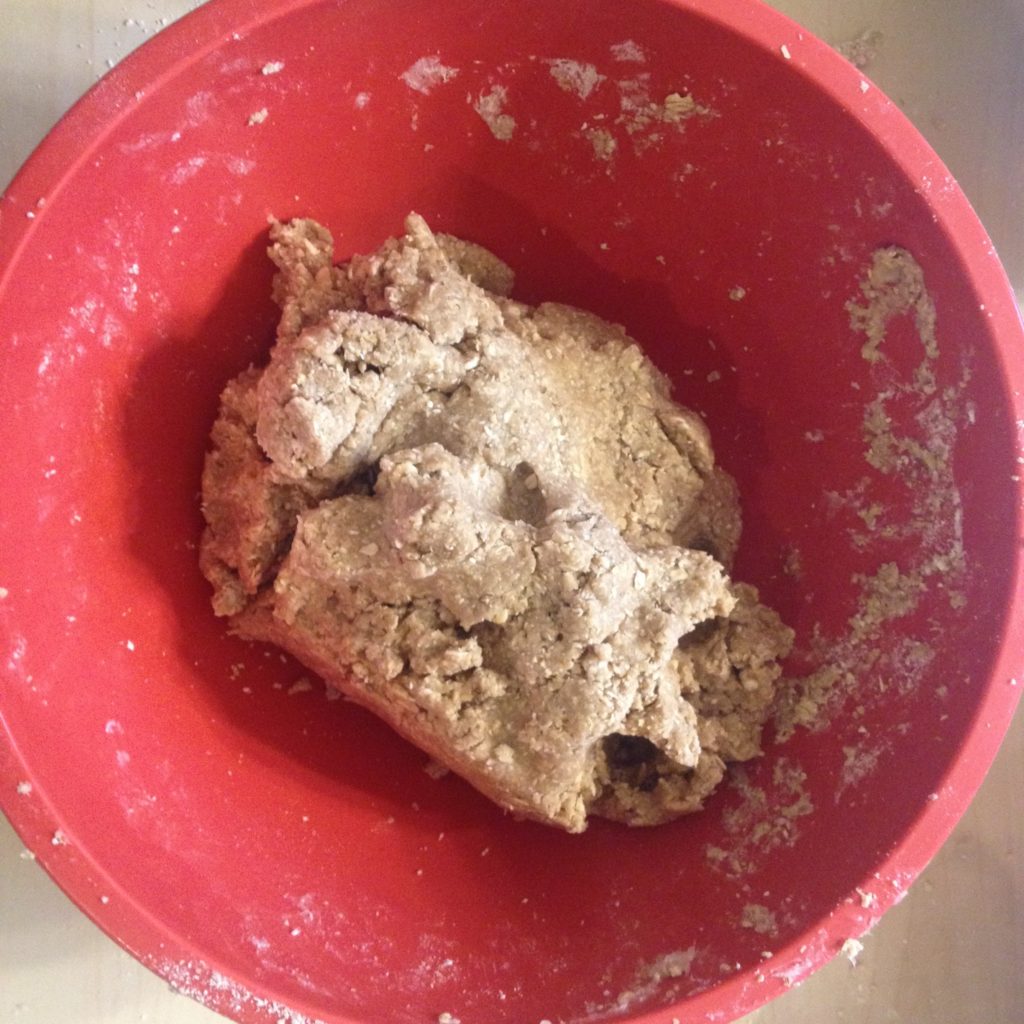 Preheat oven to 375°
In a food processor, pulse 1 ⅓ cups of oats into 1 cup of oat flour
Combine coconut oil, oat flour, flour, sugar, vanilla, baking powder, and water.
Divide the mixture and press half of it into the bottom of an 8×8 inch baking pan
In a medium saucepan over medium heat, cook the filling ingredients for about 10 minutes, stirring every 3-4 mins, until it bubbles and thickens.
Layer the blueberry filling over the oatmeal batter in the pan.
Add the remaining ½ cup oats into the remaining oat mixture and combine with your fingers.
Spread the oat clumps over the blueberry filling.
Bake for about 30 mins, until the oat clumps turn golden.
Health Benefits:
Blueberries are high in vitamin C, antioxidants, and DAO which is a natural antihistamine. Oats are high in fiber and protein.
Modifications: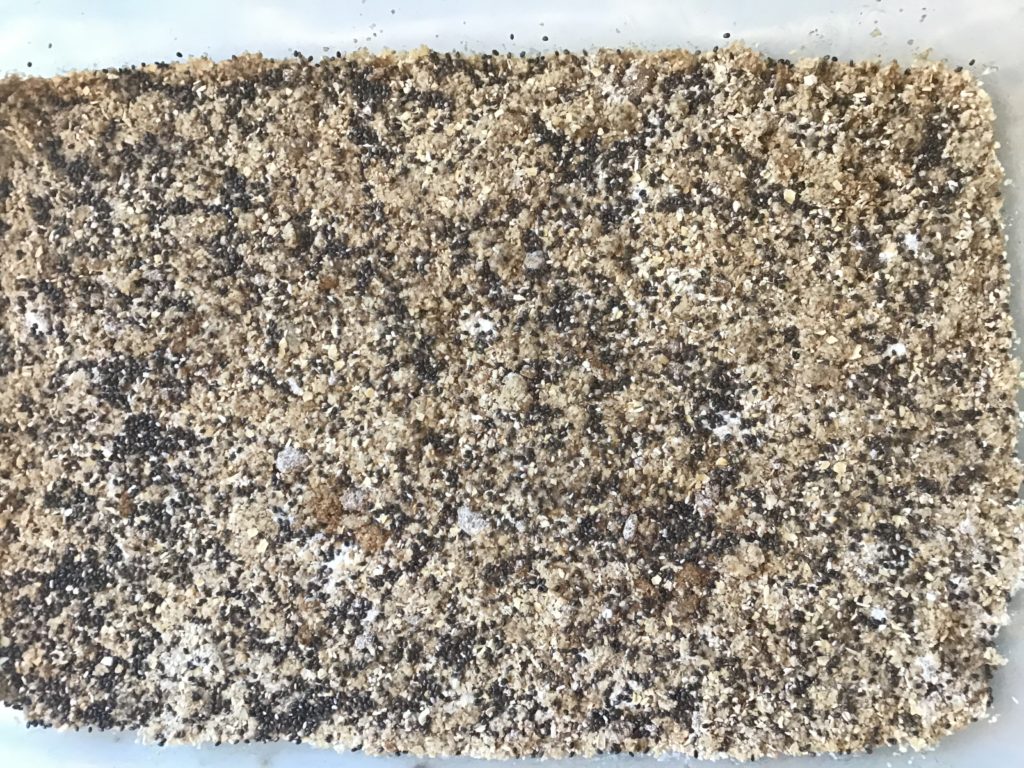 I use a million different versions of this recipe.  For starters, you can substitute many different fruits for the blueberries.  I've used mango (a great source of vitamins A and C, and very low-histamine) and apples.  You can use fresh or frozen fruits, but make sure to cook until thickened. In fact, you can leave out all of the filling ingredients if needed; simply cooked fruit works great!  You can also use flax or chia seeds instead of tapioca starch.
Pesticides can cause inflammation, histamine, and mast cell issues, so opt for organic whenever possible!
Fats — Leslie recommends coconut oil because it's anti-inflammatory (and it adds a great flavor!), but you can always use other oils, butter, or margarine
Sugars — I usually leave out the maple syrup; the fruits are sweet enough as is! You can use less sugar, maple syrup, brown sugar, cane sugar, coconut sugar… whatever fits your glycemic needs.
Gluten intolerant? Easy! Substitute any GF flour and get GF oats
Want more protein?
Add nuts (I use peanuts in apple bars and macadamias in other fruit bars)!  Crunch them up and sprinkle them into the dough.  
Peanut butter drizzled on top can also be tasty!
Add pea protein powder and/or chia seeds into the dough — I like chia seeds because they also help with binding the dough together.
Final tip — As tasty as these are, you probably won't eat through a whole batch of these blueberry bars before they start to go bad or accumulate histamine!  Try cutting them into bar-sized pieces, placing in freezer bags/containers, and then just store in the freezer. You can take one out anytime and either defrost or enjoy it as a frozen treat on a hot day!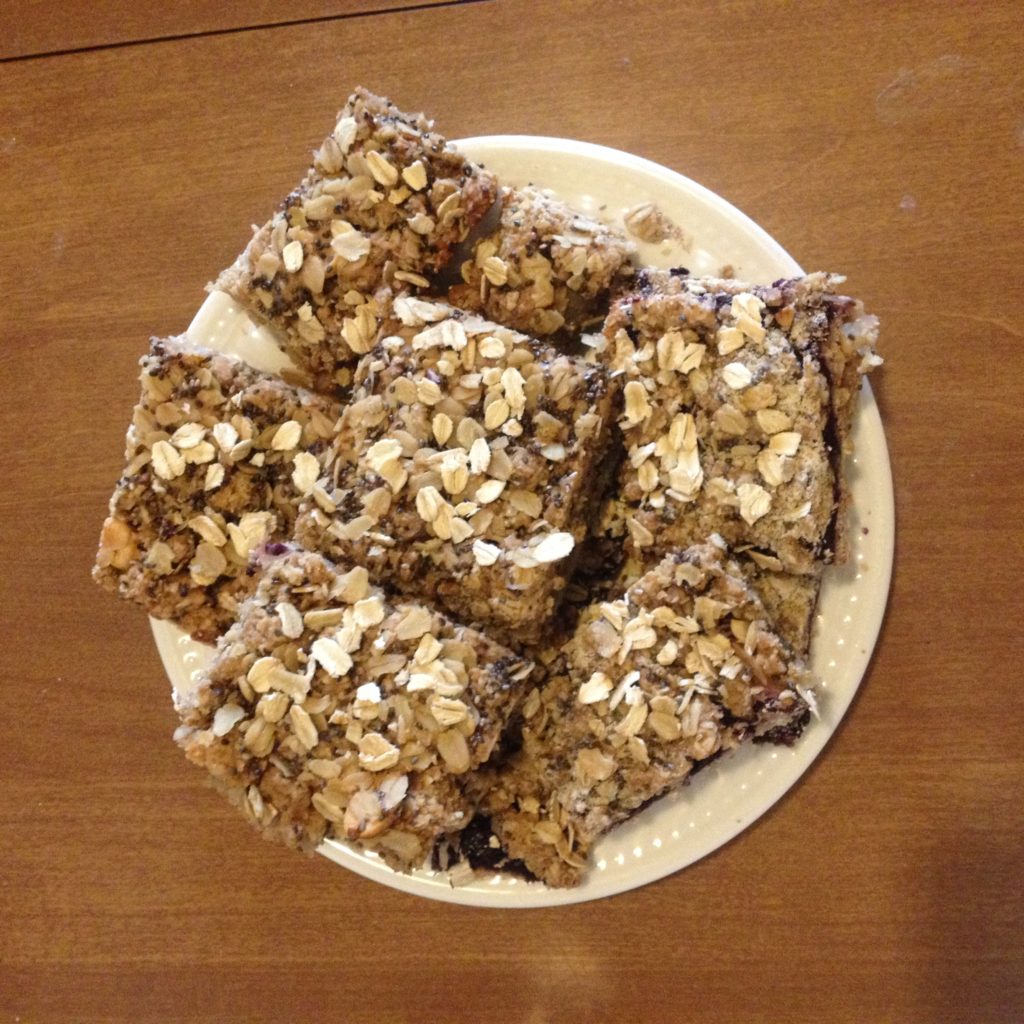 Do you have a dietary restriction that we're not addressing? Let us know! We'd love to include you in our next recipe post!
Living with illness and disability can be isolating. Thankfully, it doesn't have to be. Sign up below to be in the know on our latest product and content releases, exclusive offers, and community events.