At Mighty Well, we're committed to supporting the nonprofits and foundations that share our mission to help patients access the support, relationships, and resources they need to thrive while living with a serious or chronic illness.
That's why every season, we partner with a nonprofit that is working to find cures, improve quality of life, and/or fund research for the conditions that shape the lives of our Friends in the Fight. This summer, we are excited to be partnering with the Crohn's & Colitis Foundation – New England Chapter!
The Crohn's & Colitis Foundation is dedicated dedicated to finding cures for Crohn's disease and ulcerative colitis and improving the quality of life of children and adults affected by these digestive diseases.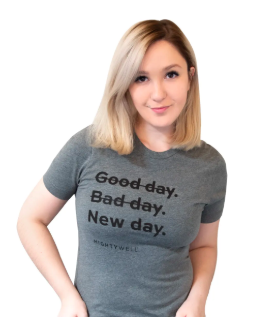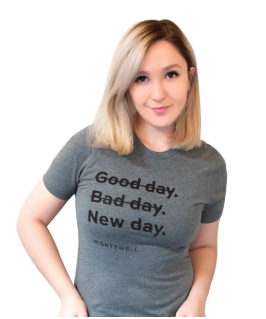 We've worked with them to design a brand new, limited edition t-shirt that embodies the strength and resilience of the digestive disease community!
Now through August 31, 2019, 50% of all sales generated on our New Day T-shirt AND our new Undefeated hats will be donated back to support the Crohn's & Colitis Foundation – New England Chapter! Purchase your shirt today to help make a difference for those living with digestive diseases.