May is the month of awareness, and one of the disease communities fighting for increased awareness this month is the Cystic Fibrosis community. We've heard from some of our Friends in the Fight who have been facing this disease for all or most of their lives. One message that came through was the dire need for more awareness and better treatment. As one person put it, "if at the end of the day one more person knows about CF, I've done a good job."
No matter how many spoonies I've heard from, I continue to be struck by the strength, power, and beauty of these stories.
How do these stories resonate with you?
@travisflores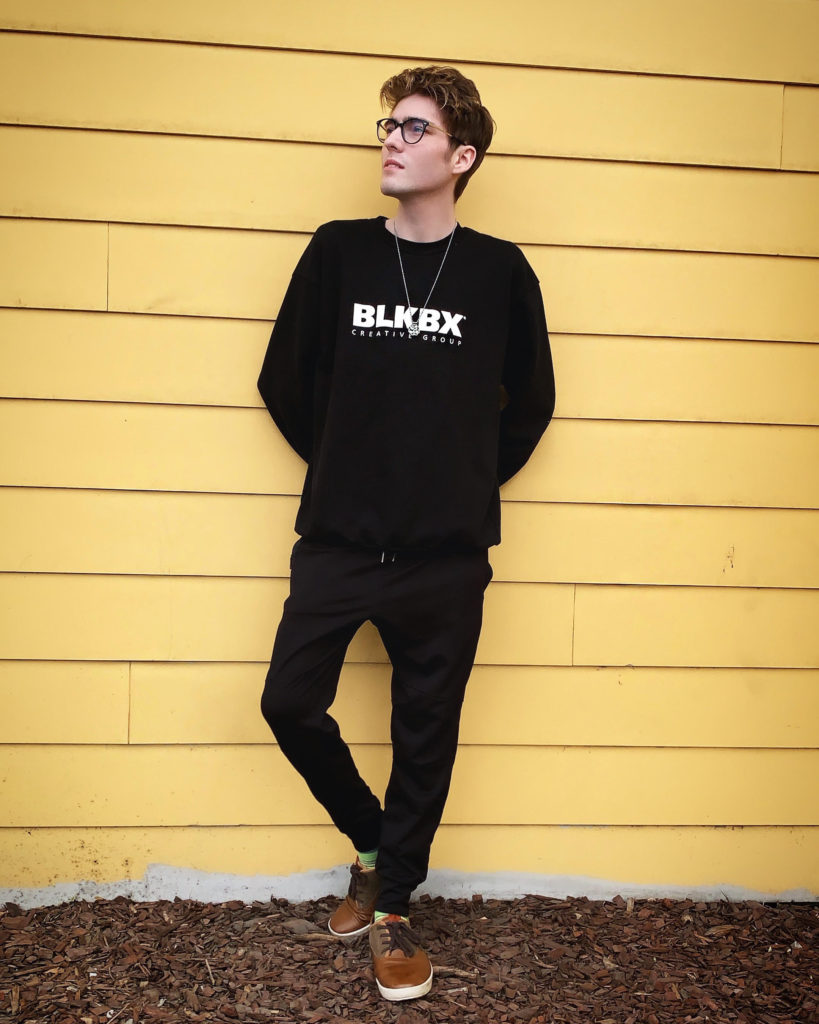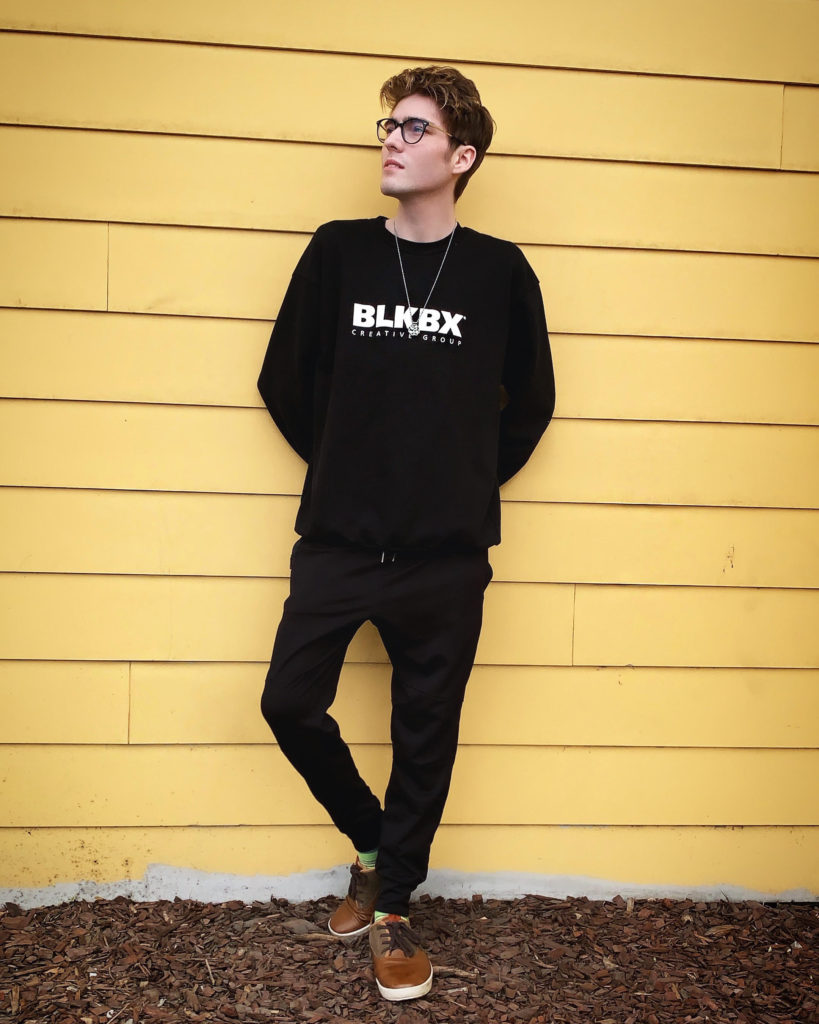 When were you diagnosed with Cystic Fibrosis?
I was four months old when I was diagnosed.
How does CF affect your life toady?
My life with CF isn't dictated by my condition, rather it is enhanced by it. I see things more clearly, and I'm grateful for every breath that I breathe.
What's one thing you want people to know about CF?
Those moments when it rains unexpectedly, smile because you are a witness to nature's surprises.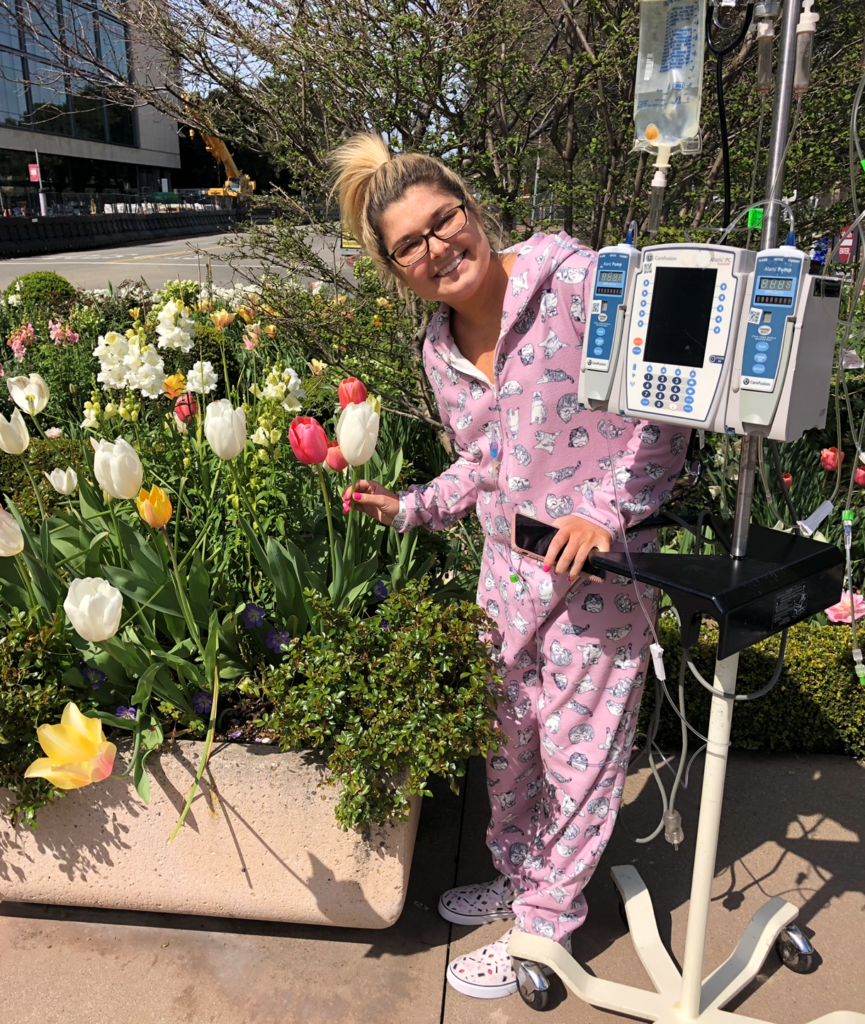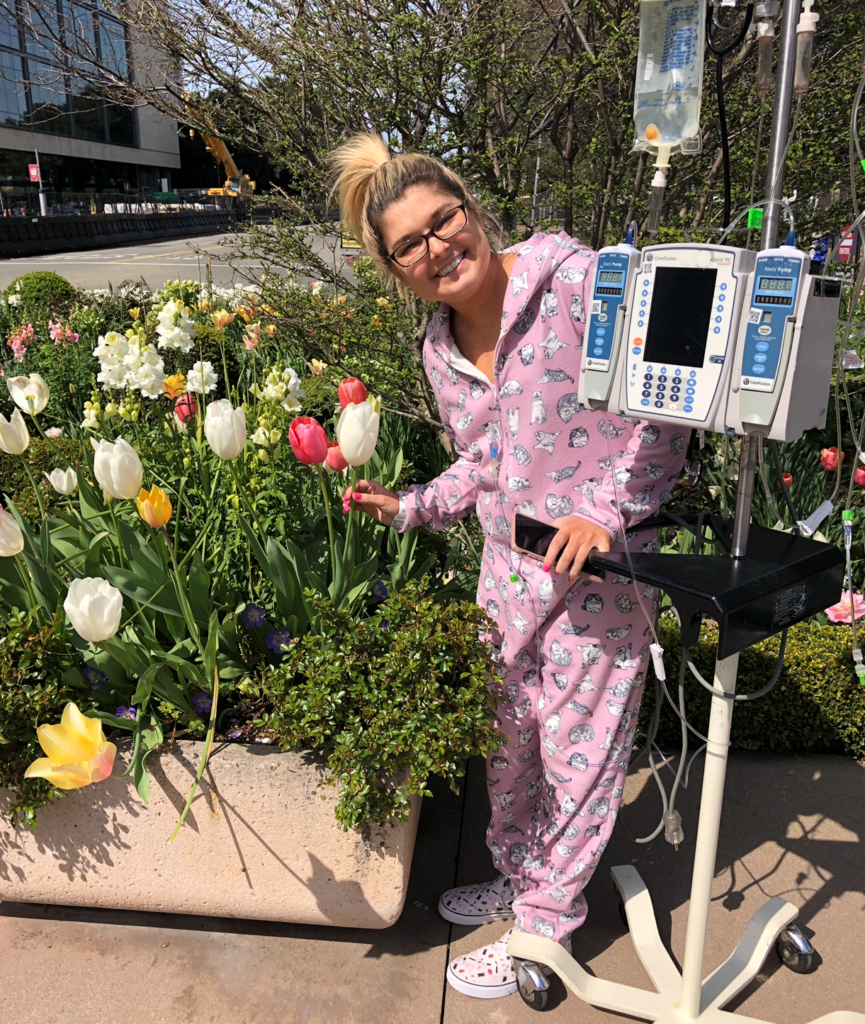 When were you diagnosed with CF?
When I was born, I had a blockage in my intestines of meconium and needed a meconium ileus surgery. When they saw that, they knew I had CF. I did the sweat test and it came back positive.
How does CF affect your life?
I have never let CF get in the way of my dreams and goals. I've always been a very active and motivated person. If I wanted to play a sport, I played it. If I wanted to graduate college with a lung function of 22% on 24/7 oxygen and active on the double lung transplant list, I did it. I always just keep moving forward and never look back.
What is one thing you want people to know about CF?
Life with CF is hard, but it's something that I actually am grateful for. I always think about what life would be like had I not been diagnosed with CF. My answer was always, I wouldn't be ME! (#TaylorSwift). I wouldn't have the same attitude and I would take things for granted. I describe CF as a blessing in disguise because without it I wouldn't live the life that I do. I wouldn't have a boyfriend who loves me unconditionally, my friends that support me in any which way and my family that would go to the ends of the earth for me. I wouldn't have my CF friendships that I cherish so much and can relate to on a whole different level. Honestly, I may have gone through and still go through a bunch of crazy, difficult and life altering situations with my health, but I'm grateful everyday. Another thing is if I can inspire, help, support, educate on CF, and/or motivate someone, I did my job 💜
Check out more @saltycysters and Breathe In podcast!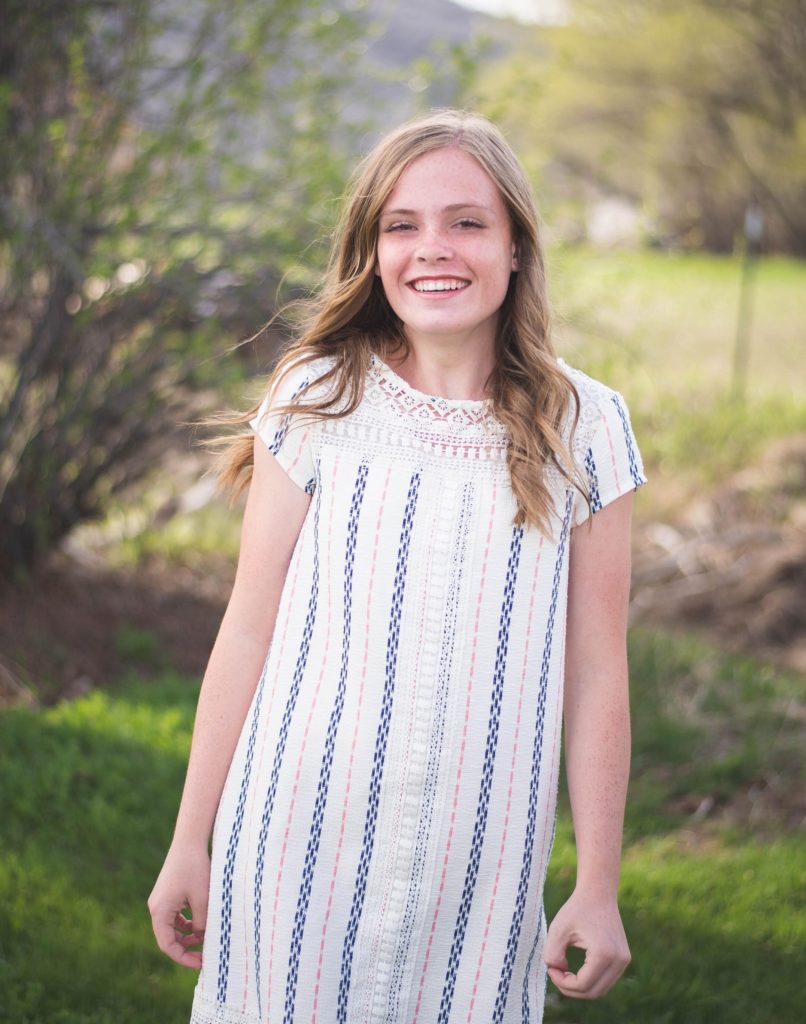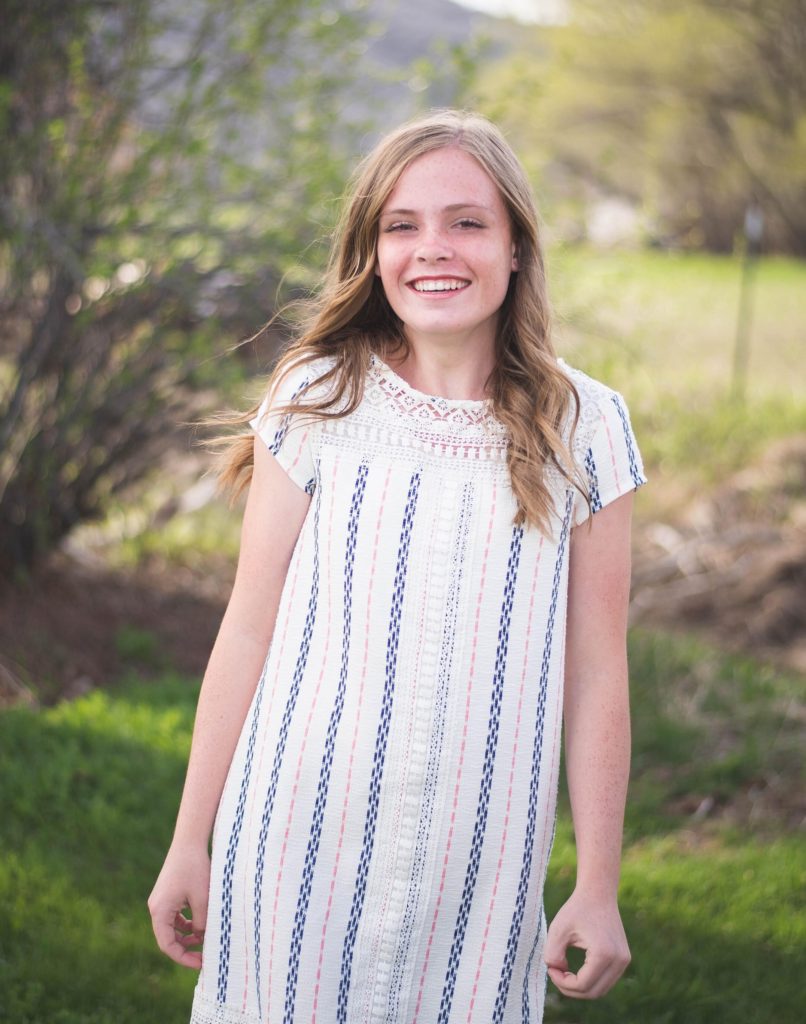 When were you diagnosed with CF?
I was diagnosed at birth!
How does CF affect your life today?
CF affects my life today in many different ways! CF could take my life, so I have to work hard ever day to keep that from happening! That includes lots of treatments, appointments, and hospital visits. I try my hardest to not let it effect any of my hobbies or things I love!
What's one thing you want people to know about CF?
I want people to understand that even though we don't look sick we have lots of battles that we are fighting as well! Sometimes when I tell people I have a chronic illness they don't get it since I don't look sick! I just want people to be more understanding and maybe learn more about it before judging!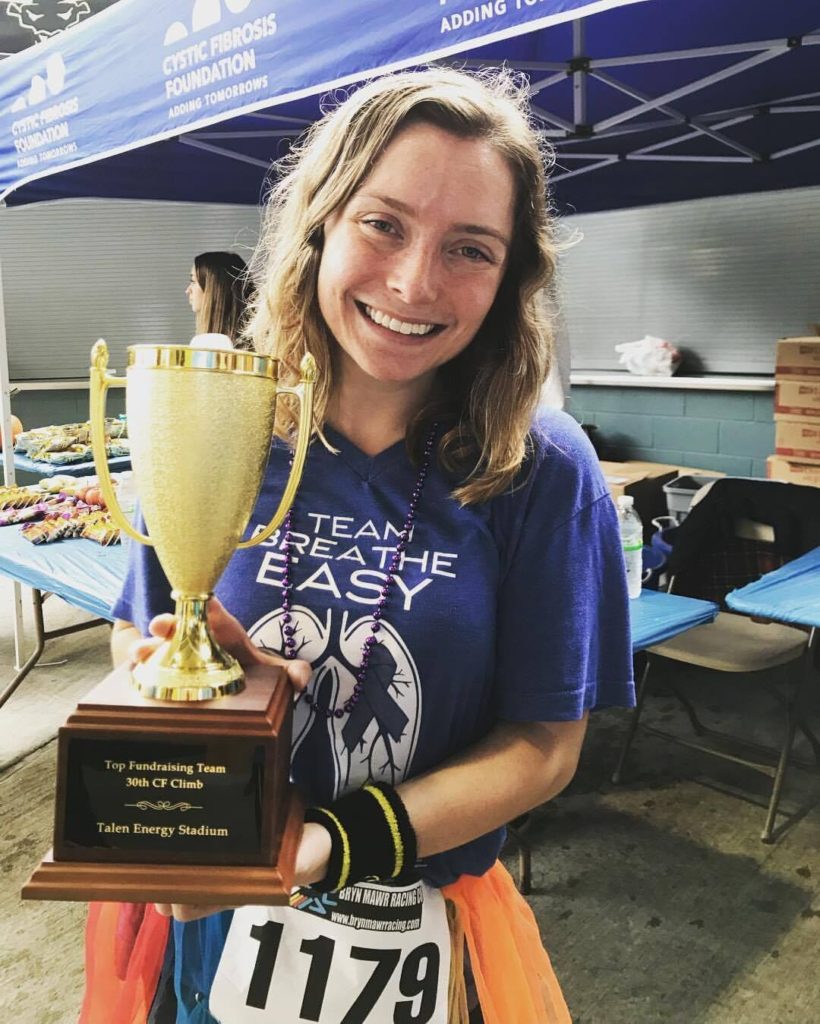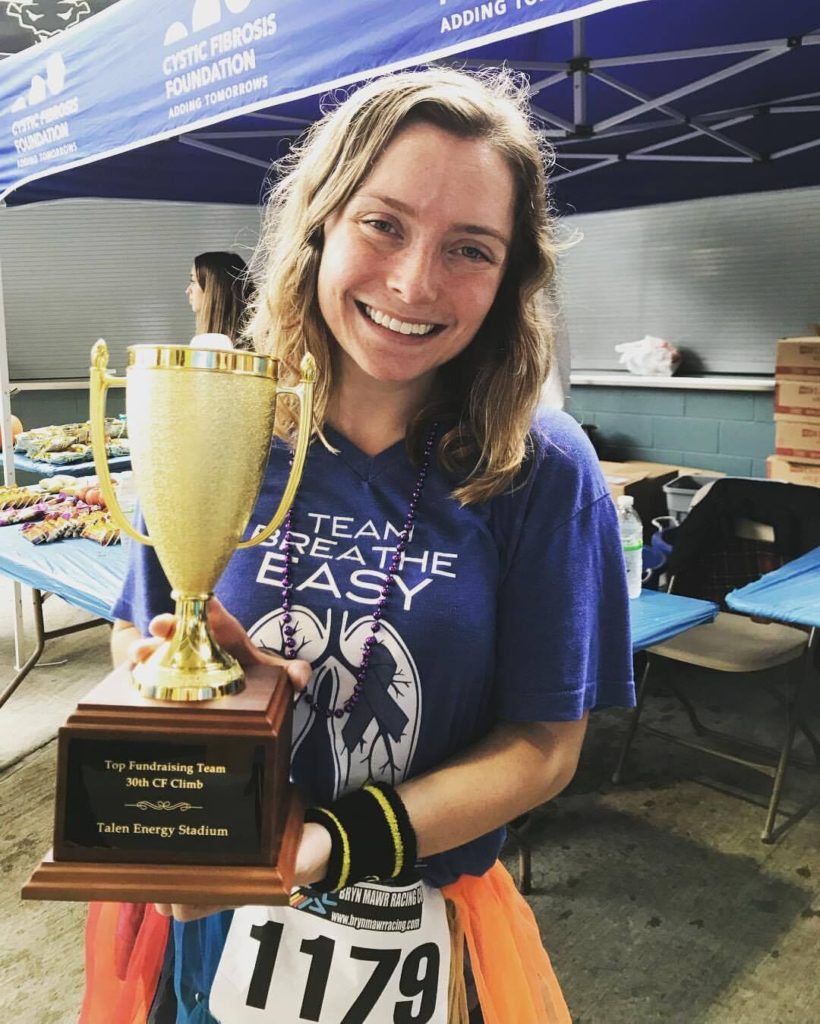 When were you diagnosed with CF?
I was diagnosed when I was 9 years old. I weighed 47 lbs at this age and had a nasty cough. When I would get upset about something and cry, I would lose my breath, choking on mucous and cough until I'd throw up. My parents took me to an allergist who noticed "clubbing" on my finger nails and suggested I meet with a pulmonologist for a chest x-ray and "sweat test," all of which showed signs of CF. (At 15 I was diagnosed with CF-related Diabetes, as a complication of CF.)
How does CF affect your life today?
Today it affects my life financially due to payments for medication and copays for doctors appointments, as well as $5,000.00 minimum before insurance will pay anything if I am hospitalized. I used to be hospitalized 1x per year. It has been a year and a half since my last one.
It also affects my life regarding my schedule. I wake up 3 hours before I need to leave the house in order to complete my treatment in the morning: set up, actually do treatment, and then clean up, as well as having to manage my blood sugars, insulin and sensor, and eat a high fat, high calorie meal before I leave. This is before addressing any of the normal daily tasks like showering, cleaning up my apartment, making me bed, etc. You know normal things 🙂
In the past it affected me emotionally; hospitalizations are symbolic of failure which is equated with sickness and death. This certainly takes its toll. I had to learn to live with the limitations put in front of me as they saw them at the time. A lot has changed for me in the last year and a half since starting a new medication.
Obviously the physical part: I struggle to gain and maintain weight even still, weighing barely 100 lbs. I have to fill my gut with antibiotics routinely as a preventative measure, along with other medications. I have to keep my lungs free from getting infected or junky to decrease chances of lung deterioration. Each CFer is only one serious lung infection away from needing a lung transplant.
What's one thing you want people to know about CF?
I wish others knew that living with CF teaches us a valuable life lesson that is imbedded in the person from diagnosis. That lesson is "do not waste a moment being unhappy and to live to the fullest, knocking down every limitation and expectation you had about what you wouldn't be able to do." I wish others did not feel bad for people with CF but looked to them to learn about their journey, to become a part of the CF advocacy community, and to boost up their CF loved ones. While things change every year in our community and the 40 year "life expectancy" may increase, it's just that- a median age for those with CF. Some still suffer as they did before and die young. We have to keep going "until it's done," as they say.
Featured in a video from last year's CF climb!
Want to join the fight? Click here!