Mighty Well products are created by patients, for patients. We know what it's like to have days when you feel you can do it all, and days where things are a lot harder. We want to celebrate your large and small victories along every step of that journey.
One of the ways we celebrate the strength of the Mighty Well community is by featuring real patients, with real stories, in all of our photos. Each month, we'll be featuring one of those Mighty Models and celebrating their journey.
Today, we bring you Mighty Model – Hannah Olson: Neurological Lyme Warrior founder of Chronically Capable, a new company that connects the 133+ million Americans who suffer from chronic illness with employers who offer remote work, great benefits, and flexible schedules.
Here are a few highlights from our interview with Hannah…
Please tell us a bit about yourself (not related to your illness).
I'm a 22-year-old living in Washington, DC. I graduated from Boston University in 2017 and moved to DC to pursue a career in marketing. My greatest hope is to inspire others to be confident in using their unique abilities to reach their life's potential.
Outside of work, you'll likely find me in one of my two modes: either making a ton of noise with my friends in the evenings or completely silent on my paddleboard in the early mornings.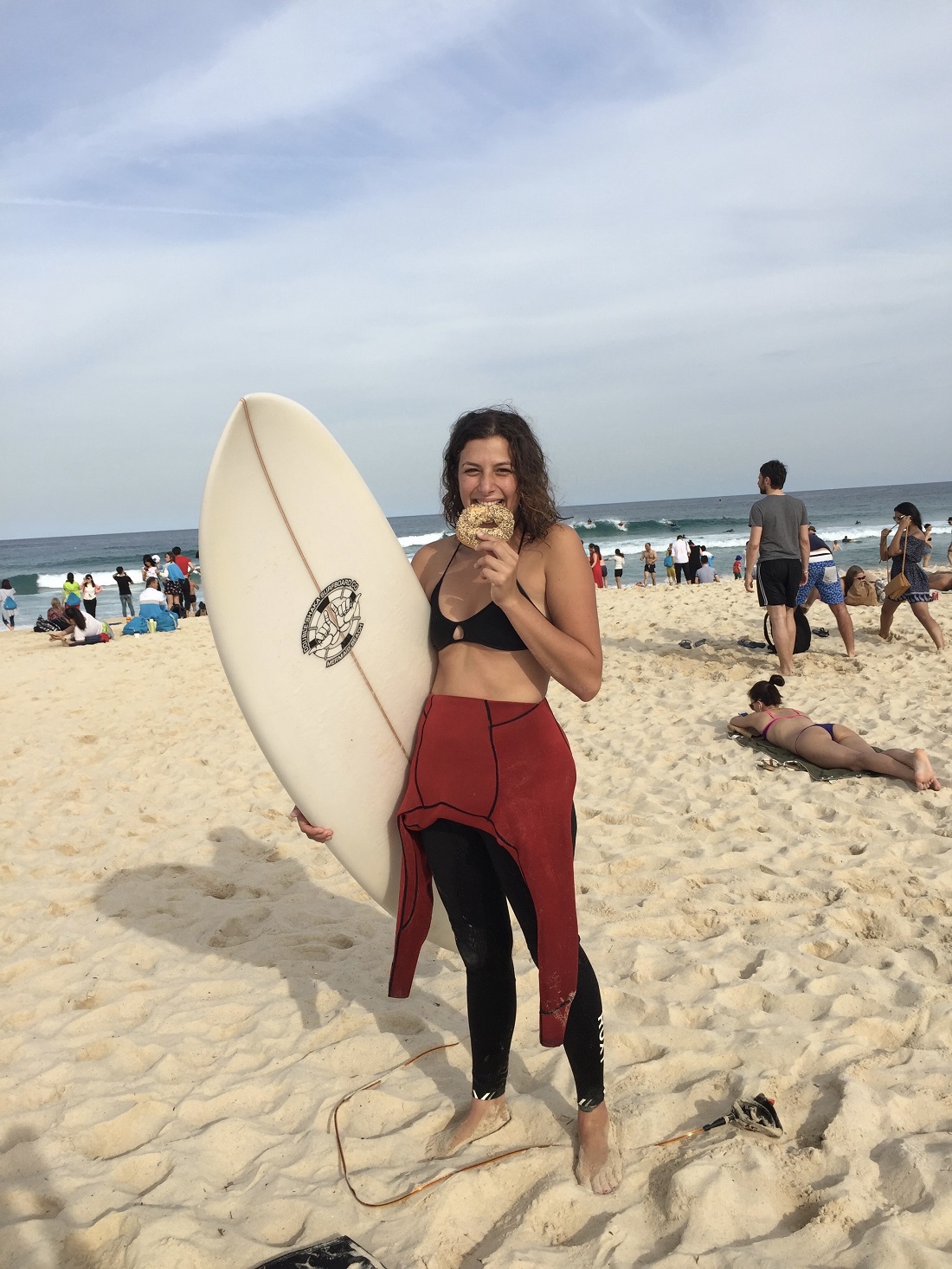 What is your illness? When did you find out?
In 2015, after finally being advised to get a Lyme test, I was diagnosed with Late Stage Chronic Neurological Lyme Disease as well as three co-infections, Bartonella, Babesia, and Ehrlichiosis. I also have Postural Orthostatic Tachycardia Syndrome (better known as POTS).
What was the first thing you did after you were diagnosed?
I don't remember this moment exactly because it took so long to figure out what was wrong with me, but I do remember what I did when I found out I was getting a PICC line (June 2017). I knew my life was about to change drastically and a "healthy" diet was in my cards, so I went to my favorite pizza spot at BU and ate a large mozzarella stick pizza and drank a Coca Cola. I then went to Cape Cod, and spent the entire weekend swimming with my best friend. It was the perfect "send-off".
What were your biggest fears? What challenges did you experience?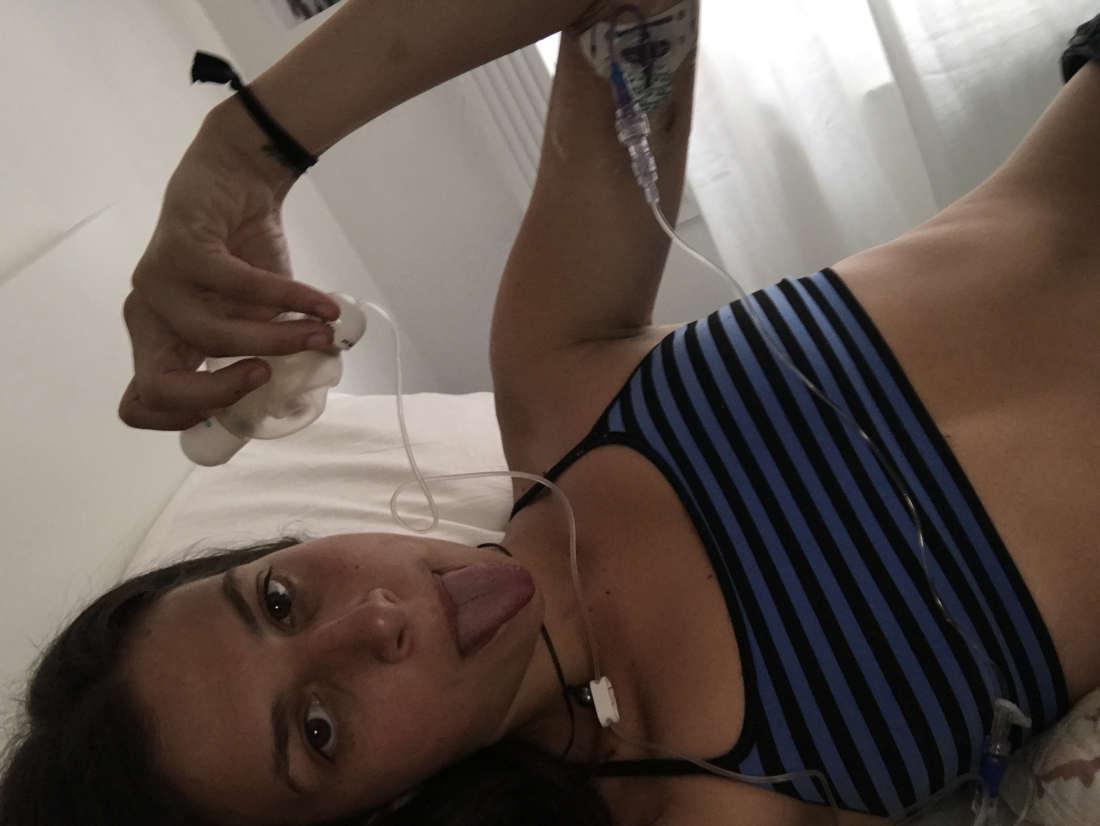 My biggest fear was that I was going to be judged for my illness and not put on the same plane as my peers. I so desperately desired to have the same chance for greatness as everyone else who graduated with me. I wanted to be regarded as capable in my first job while gaining respect from my colleagues, and I worried my illness would prevent me from achieving this.
The challenges I experienced ranged from physical to emotional. Simple everyday tasks became feats for me: washing the dishes, brushing my hair, even getting out of bed. Transitioning from school into a full-time job was the biggest physical test for me because having a PICC line is a full-time job on its own and finding the right balance between work and treatment is incredibly hard to do.
Emotionally, the illness strained some of my most valuable personal relationships. I now had to rely on my friends and family to assume the role of caretakers, something I struggled with as a fiercely independent person. I was hesitant to ask for help, worried others might perceive me as weak. Instead, I chose not to ask, and ended up resenting people for not "getting it".
How did you overcome these challenges?
You have to find your happy medium.
Time and patience. I have always been someone who seeks instant gratification, but a diagnosis of this sort takes time to normalize itself. You have to find your happy medium. There is so much to manage when you're working, healing, and trying to be a normal 22-year-old. I've had to recognize and accept that having a chronic illness isn't perceived as "normal" by society's standards. With time, I've learned to make the necessary adjustments required for me to normalize my illness and lead a happy, fulfilling life.
How did your friends and family help you?
I think it's important to keep an open dialogue with your loved ones; it develops a sense of mutual understanding.
A lot…. Wow. Let me tell you, having a chronic illness shows you who the 'real ones' are. It hasn't been an easy few years, but I have formed an incredible support system that understands my illness and pushes me to always put myself first. I think it's important to keep an open dialogue with your loved ones; it develops a sense of mutual understanding. If I'm coughing up blood, you better believe my best friend is receiving a Snapchat of it. I don't hide my experience from the people I love anymore because it's all a part of me…the good AND the bad.
What's your best advice for fellow Friend in the Fight?
Ultimately, you're the one whose voice matters most.
Listen to your needs. I have a tattoo on my left wrist that reads "Know thyself". I got this tattoo when I was struggling to get a diagnosis and it serves as a constant reminder for me to check in with myself— to know my body, to listen to my needs, and to remain grounded. Unfortunately, more often than not, you have to be your own advocate when it comes to managing a chronic illness, so remember to always check in with YOU. Everyone has their opinions, both medically and personally, and you have to remember that your voice matters. Ultimately, you're the one whose voice matters most.
Can you share a bit more about your inspiration to start Chronically Capable?
When I got out of college, I was so excited to work. After all, I'd spent the last years devoted to my education, waiting for my chance to land the "perfect job". Like many of my peers, I spent hours researching, writing cover letters, and applying to jobs. Yet, unlike most of them, the thought of how I would reconcile a new job with a chronic illness loomed. It added a new layer to the job search and at times, my illness felt like a disqualifying factor.
With hindsight, I now know that wasn't the case. Despite living with a chronic illness, I know that I, like the millions of Americans with chronic illnesses, have the capabilities to become an instrumental part of the workforce. We just need to find creative solutions to include these individuals.
What was/is a struggle you face in getting Chronically Capable of the ground?
Prior to our launch, I had kept quiet about my personal experience with Lyme. It's been something that I've dealt with for a long time and I never felt the need to share my story because it felt like I was ripping off the Band-Aid whenever I did. I didn't go to support groups or involve myself in much at all, besides the Mighty Well video, of course 🙂  When you launch a business in a space like this, it's important to be connected to the right people. It took a few weeks of phone calls, meetings, and trips to Boston for me to start getting personal contacts in the chronic illness community and I'm still working on forming these relationships.
Another struggle has been getting the word out to the right people. We launched Chronically Capable completely organically, so a lot of the initial sign-ups came from my personal connections, friends of friends, etc… We now want to make sure that the 133+ million people with chronic illnesses across the country know that this product exists so that they can start finding work opportunities!
Do you think your experience with illness has given you strength? How?
Undoubtedly. The strength I've gained through my battle with this awful disease remains unparalleled. When you have an invisible illness, one that is unrecognized by a large majority of the medical community, it can be hard to even believe yourself. My experience has strengthened me in such a profound way, something I've found difficult to describe.
This disease isn't one that's easily fought. I've had doctors tell me I'm crazy, days where I can't get off the bathroom floor, and moments in which giving up has sounded better than continuing to fight. Through these experiences, I've learned a new sense of patience, with myself and with my body. I now understand that time isn't a factor with chronic illness. It's evident that my fight with Lyme is ongoing, and through this realization, I've become increasingly understanding of the process. I am so damn (can I say that?) strong and I try to remind myself that every day.
Is there anything you want the Mighty Well community to know about your work?
Chronically Capable is a platform that connects the chronically ill with employers who offer remote work, flexible schedules, and great health benefits. I hope in the future, people struggling to find their place in the workforce due to chronic illness, can use this platform to find an employment opportunity that fits their unique needs, just as I have.
My coworker, Laila, wrote me a letter that concludes with "My greatest hope for you and Chronically Capable, is that no one with a chronic illness ever feels like they have to apologize for their condition, or believe it defines them, and that dialogue about chronic illness in the workplace can become normalized." I hope that CC can be a place where your illness does not define you but instead, inspires you, in whatever way that may be.
About Chronically Capable
Chronically Capable is a platform that connects the 133+ million Americans who suffer from chronic illness with employers who offer remote work, great benefits, and flexible schedules. The platform is currently in development by a team based in Washington, D.C. Those interested may sign up on www.wearecapable.org
.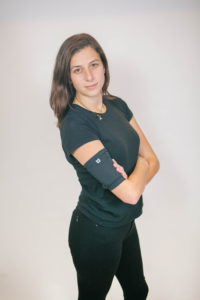 Chronically Capable Social:
Website: www.wearecapable.org
Instagram: (@chronicallycapable) https://www.instagram.com/chronicallycapable/
Facebook: https://www.facebook.com/chronicallycapable/
Twitter: https://twitter.com/ChronicCapable
Hannah Olson Social:
Instagram: Instagram: (@hanrosols) https://www.instagram.com/hanrosols/
Facebook: https://www.facebook.com/hannahroseolson
LinkedIn: https://www.linkedin.com/in/hanrosols/
Want to connect with amazing warriors like Hannah? Join us in our Friends in the Fight group.