This week is Thanksgiving week and December is just around the corner.  If you haven't wrapped up this year's batch of presents, we have a slew of products that might do just the trick. These items fit right into the holiday gift-giving groove, and can make the perfect gift for your loved ones.
Jump to A Section
These lipsticks are high-quality makeup products which are meant to last the entire day. Whether you're braving important client meetings, taking a sip of your favorite coffee or grabbing lunch, these liquid lips will stay on, giving you the confidence and elegance that you deserve.
The liquid lips were designed by Honey and Vinegar's founder Elise Kennedy, who saw an opportunity in the market for products that were clean and non-toxic while still performing at a high-level of quality.
Having Lyme Disease, Dystonia, POTS and EDS, she knows exactly what a woman needs while undergoing extensive treatments. Honey and Vinegar is working towards EWG certification and offers the finest 100% natural products, all of which are made ethically and cruelty-free, without BHT, phthalates and parabens.
If you're looking for something that gives a sharp and chic look for a strong and courageous woman, these lipsticks are the perfect holiday gift.
We've partnered with Honey and Vinegar for the holidays! If you enter the code "MightyWell15" at the checkout you'll also get 15% off on the retail price.
Click here to visit the Honey and Vinegar Store.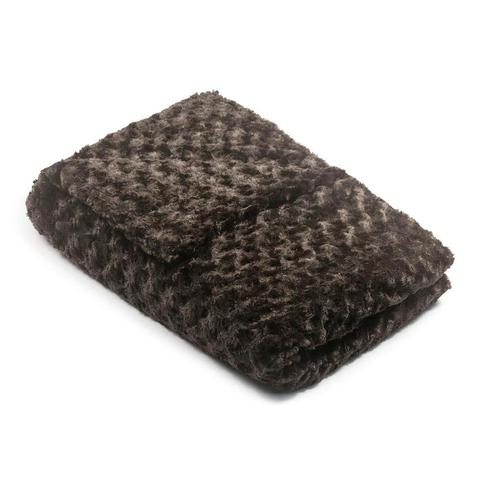 We live each day filled with stress, anxiety and tension, but it doesn't have to be that way. There's something about being hugged that makes everyone feel great. Hugging releases natural chemicals in your brain such as serotonin and dopamine, which promote recovery. And you can get that hugging sensation anytime, with the Magic Weighted Blanket.
The Magic Blanket is the blanket that hugs you back, designed and weighted with poly pellets, inducing a proprioceptive input in our bodies.
This releases the neurotransmitters into our system, resulting in a calming effect that is great for people who are suffering through a variety of maladies, or living with treatments that make life harder that it needs to be.
The blankets come in chenille, minky, cotton, flannel or fleece, giving the softest of hugs as the blanket molds and conforms to your body. The weighted pellets inside provide just the right amount of pressure to envelope you and keep you feeling safe and secure, and it also comes in a lite version for those that need a lighter touch. It's all made in the USA since 1998.
We've partnered with Magic Blanket for the holidays!  If you mention code "holidays20" you can get 20% when buying 2 or more blankets. 
Click here to visit the Magic Blanket store.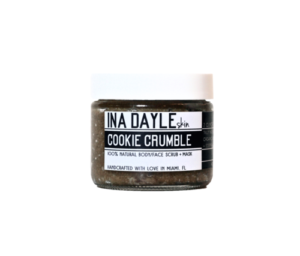 INA DAYLE's completely natural line of skin and hair care products are lovingly hand-crafted in Miami, Florida with an emphasis on sustainability and perseverance. If you have ever felt the world was piling on all the challenges that you just want to shrivel up and hide, Ina Dayle wants to send out the message to stay strong and keep up the good fight, all while celebrating your real natural beauty so you can feel beautiful in the skin you're in, organically.
Ina's Cookie Crumble exfoliating face and body mask is very gentle on the skin, but will leave your skin feeling bright and fresh, even on your hard days! And her Coffee Time Body Scrub is a great way to wake up in the morning on low energy days. Ina Dayle uses natural oils and ingredients like organic (gluten free) oatmeal, organic almond flour, honey, avocado oil, almond oil, certified pure therapeutic grade essential oils and more to complete that deep-cleansing and hydrating effect on your skin. Give your loved ones (or yourself!) a gift that will pamper them every day with INA DAYLE! Plus, $1 from every product sold goes to support Lyme Disease patients in need.
We've partnered with INA DAYLE for the holidays! If you enter the code "MIGHTYID20" at the checkout you'll get 20% off on the retail price.
Click here to visit the Ina Dayle store.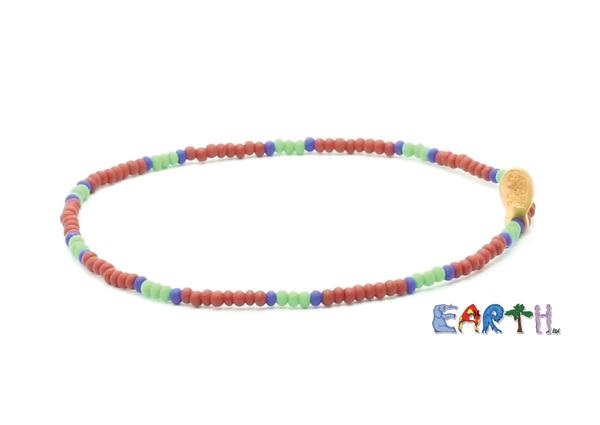 Every person has a story, and every charity has its tale of hope, heroism and triumph. Bead Relief creates bracelets which are designed by partner charities, each one there to raise awareness for the cause. Every bracelet purchases gives back 25% to the charity partner, helping them champion the fight and help others in their story.
You can find a complete list of partners at their website, including: 
 Life Rolls On

Long Beach Ronald McDonald House 

Autism Society
This gift helps support all their stories, and serves as a powerful brand ambassador for each charity partner.
Click here to visit the Bead Relief store.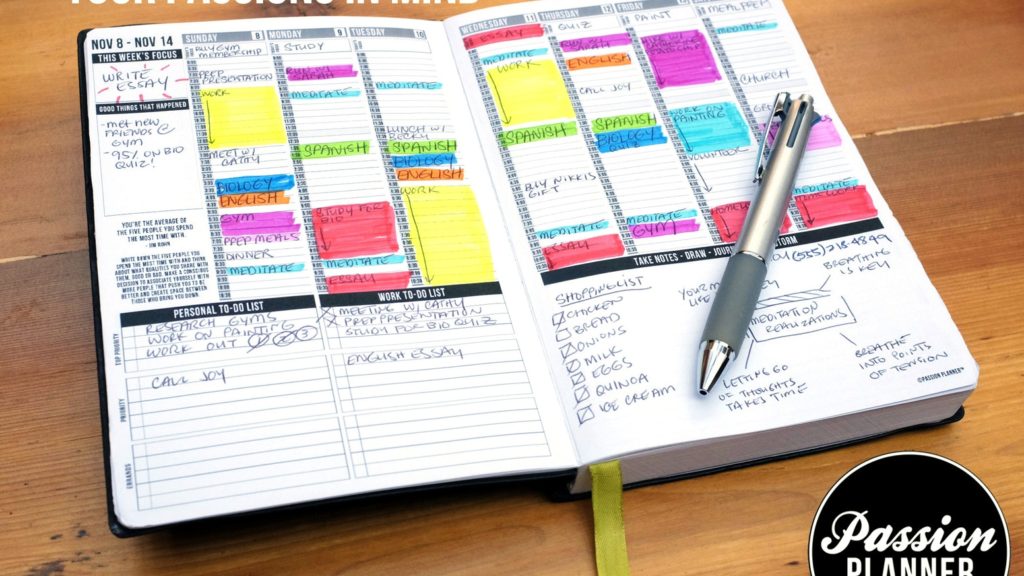 Everyone faces anxiety and fears, but it's easier to cope when you have a way to simplify your life and organize everything, so you can focus on what really matters. Passion Planner does just that. The planner was designed by a student who wanted a way for dreamers, planners and achievers to reach their goals, while helping others reach theirs. The Passion Planner is a Get One, Give One movement, where each planner purchased allows the company to give another planner to someone in need.
How the Passion Planner is Organized
The planner starts with goal mapping through the Passion Roadmap, making sure you start with the end in mind.
After that, it provides ample space for breaking down your goals and your day, helping you break down tasks to each individual step you need to accomplish your objective.
The monthly layout helps keep an eye on the bigger picture, with weekly layouts to plan out your week.
The Passion Planner is more than just a planner, it's a way to feel gratitude and make a difference in other people's lives. It's the perfect gift for someone who wants to give back to the community.
Click here to visit the Passion Planner store.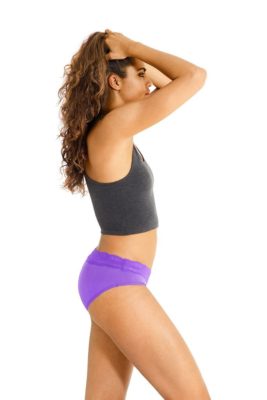 Intimately's goal is to bring the millions of women with a disability confidence through a better lingerie shopping experience; an experience that defines a woman's femininity, personal identity and self assurance. Intimately is an affiliate marketplace that aggregates lingerie for women with different disabilities in order to make the garments more accessible and put them on one cohesive, attractive, and well designed website.
They've partnered with five brands in this space (Dear Kate, American Sports Bra Company, Wings Intimates, House of Anesi, and Anaono) to work with them to put their garments on a fashionable website that normalizes the undergarment shopping experience for women with disabilities.
Click here to visit their website and see the collection.
Do you know someone looking comfort, fashion and function, someone who needs the perfect fusion of function and form? The Mighty Wrap is a cozy light coat that looks great on anybody, with a one-size-fits all design that has that classic look and style which works with any body type. It's the kind of item that you can wear anywhere, and has deep reinforced pockets that can easily and discreetly store personal belongings and medical supplies.
It doesn't just look great: the draped lapels and wide sleeves offer ease of movement while providing access to IVs, PICC lines, and other peripherals and treatments without needing to remove the wrap, and it provides three-season protection, keeping you warm anywhere. There's nothing more comforting for a checkup or routine procedure.
Plus, to celebrate the Holiday Season we've marked down the Mighty Wrap by $45! Click here to celebrate in style and comfort.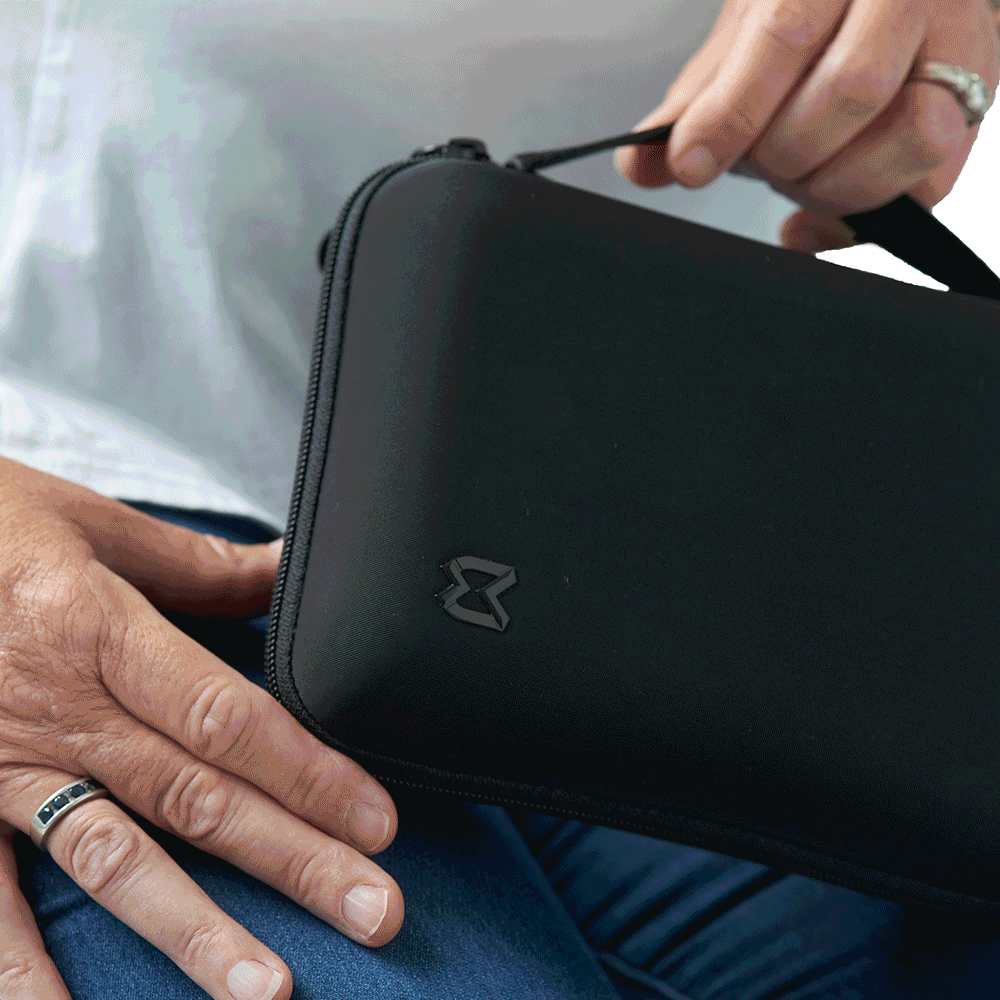 Keeping things organized is important, and especially so when keeping medications and treatments in order. The Mighty MedPlanner keeps all medical supplies neatly arranged in a discreet way, making sure you always have all your essential medical supplies on hand. It all folds up into a compact nylon shell that looks no different from a cosmetics or gadget organizer, disappearing into the background without drawing attention.
There's a wealth of functionality here: there are enough elastic grids to hold supplies like EpiPens, inhalers, and syringes, with a pocket with an elastic hem for additional supplies like an ice pack. A binder ring system holds writeable sleeves which you can label with a dry-erase marker, making organization a breeze, and it is perfect keeping the schedule of pills and medications effortless. The loops are easy to open and designed for people who may have hand mobility issues.
The MedPlanner is a perfect gift for anyone who needs the convenience and functionality to organize their daily activities.
Want to get one for yourself or a friend? Click here to shop!
What's your wish list this holiday season? Share with us and join us in our Friends in the Fight group.