The stereotype of the tortured artist is quite well-known, but did you know that there is actual research showing that people with chronic illness have the natural inclination to gravitate to the creative arts? A study from Frances Reynolds published in the Creative Research Journal found that negative events can have life-enhancing effects. Rehabilitation professionals tend to recommend a focus on the arts for those living with illness. There is such beauty in turning our chronic pain into art!
The results vary with each individual, but famous people in history are well-known for achieving genius under the effects of illness. Vincent Van Gogh, famously known for his impressionist paintings like Starry Night, completed the work while admitted to a mental asylum and suffering from glaucoma.
Today's artists are no different; here are five artists who managed to bring out a wellspring of creativity by turning their chronic pain into art.
Selena Gomez
Famous pop star Selena Gomez was diagnosed with lupus in 2013. She's been very open about her battle with the debilitating disease. But outside of the celebrity interviews, there's been a lot of convincing talk about how many of her songs are about her life with the illness. "Me and the Rhythm" sounds a lot like a person finding solace in music from a never-ending battle with chronic illness, with lyrics like:
"When I move my body, I don't have to talk about none. Let the chemicals do its stuff 'til the energy is too much."
Other songs that some people find are eerily close to the struggle against illness include "Tell Me Something I Don't Know" and "Falling Down." Her 2017 single, "Wolves," was also widely theorized to be about her fight against lupus, which translates to wolf in Latin.
Elizabeth Jameson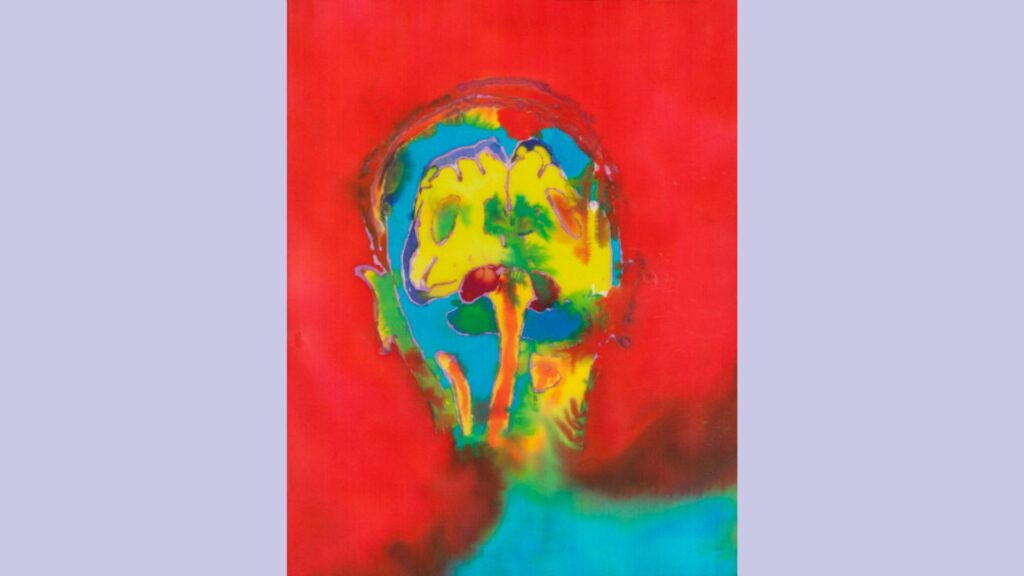 When Elizabeth graduated from the University of California to practice as a Doctor of Law, her health suddenly took a hit as she developed symptoms of multiple sclerosis. Doctors took MRIs of her brain, which revealed frightening yet fascinating images of her mind. This created a deep fascination for the architecture of her brain, and she used the MRI scans as a basis for the stunningly colorful art for which she became known.  
Today, Elizabeth is a quadriplegic, but she says that turning chronic pain into art has become her voice, creating silk paintings and copper etching prints based on the scans of her brain.
"Inspired by the brain's ability to change and adapt, my work exists in the spaces between science and art, between society and disease. I aim to expand the conventional definition of portraiture by challenging viewers to question what it means to be flawed ― to be human," she says.
Annie Brewster
A graduate of Harvard Medical School, Annie found herself diagnosed with multiple sclerosis in 2001. After braving the difficulties of living with her illness, she founded the Health Story Collaborative, a storytelling movement whose aim is to give a voice to the patient through the power of stories.
As both a patient and a doctor, Annie believes that the disconnect between patients and their doctors is a key problem in the healthcare system today. She uses stories of people's lives to promote health, backed by solid research on the therapeutic effects of storytelling on both the teller and the listener.
Rita Ohara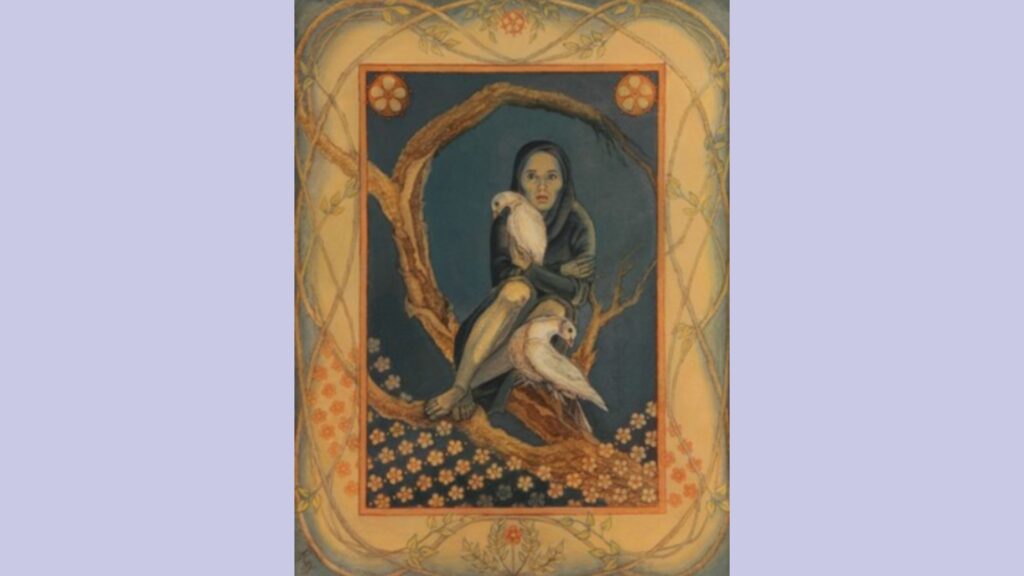 Rita was diagnosed with rheumatoid arthritis when she was 34, and every day was painful for her joints. The autoimmune disease eventually cost her the use of her left shoulder joint, even after constant medication, changes in her diet, and several joint surgeries. Doctors told her that staying active can help with joint pain, so she turned to art as a meditative and life-giving alternative.
Through painting, she gained a fair deal of flexibility in her right wrist and hand, which has helped tremendously in alleviating her symptoms. She paints figures in landscape environments often with skeletons, reminding us that life and death go hand in hand. Rita says that being involved with rheumatoid arthritis means you are living with loss and despair, but turning her chronic pain into art is a great way to balance that.
While living with chronic illness is never easy, it doesn't mean that you can't do something great with your life. We can all take inspiration from these artists and use our experiences to bring to the world something remarkable. Anyone can do it, all it takes is a little passion and a real desire to bring value to our lives and the world.
Emma Jones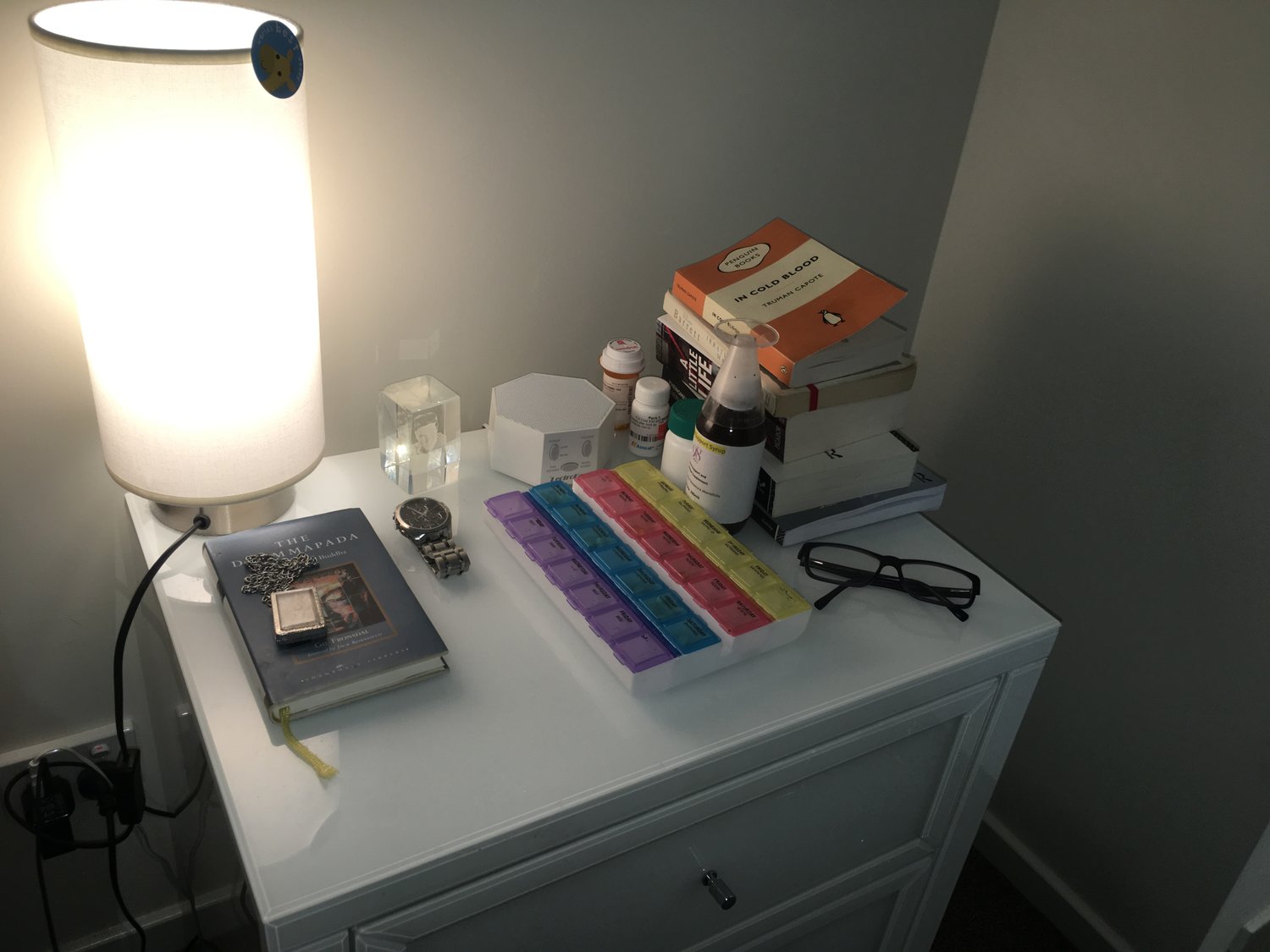 One of the special things about people who live with chronic illnesses is that their nightstands are all unique. When you need to take medicine or use all sorts of medical equipment in your daily life, the nightstand by your bedside tends to look quite different from the norm.
That is what Emma Jones, the founder of the Nightstand Collective, wants to portray. Emma believes that showing people the nightstands of people with chronic illness can help demystify and break down misconceptions about them and provide an intimate snapshot of what makes these people human.
Want to share your own artwork with our community? Join us in our Friends in the Fight group.
Living with illness and disability can be isolating. Thankfully, it doesn't have to be. Sign up below to be in the know on our latest product and content releases, exclusive offers, and community events.