From new PICC patients, chronic illness warriors on the go, and all the Friends in the Fight in between, we've got the perfect gifts for everyone this holiday season. Whether you are looking for a comforting present for a sick friend, someone who's homebound, or a care package for a sick mom – pick one or more of our functional AND thoughtful gift ideas for chronic illness warriors.
For the new PICC Patient:
Protection at its finest – gift everything they need to protect their PICC Line.
P.S.: PICCs can be hard to cover and protect, and they can not get wet! This pack will help with both and give your friend one less thing to worry about.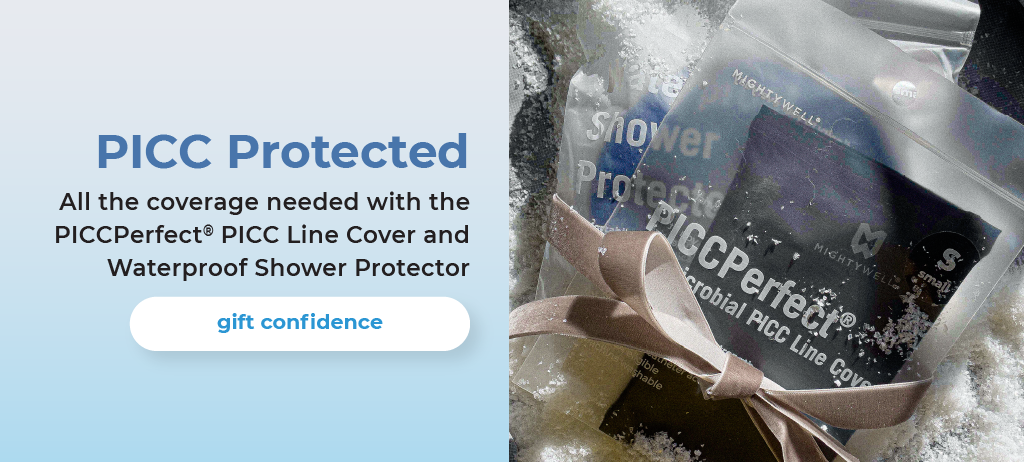 For the always on-the-go:
They don't let anything stop them. Gift the tubie or chronic illness warrior in your life the gift of confidence, and ditch the IV pole.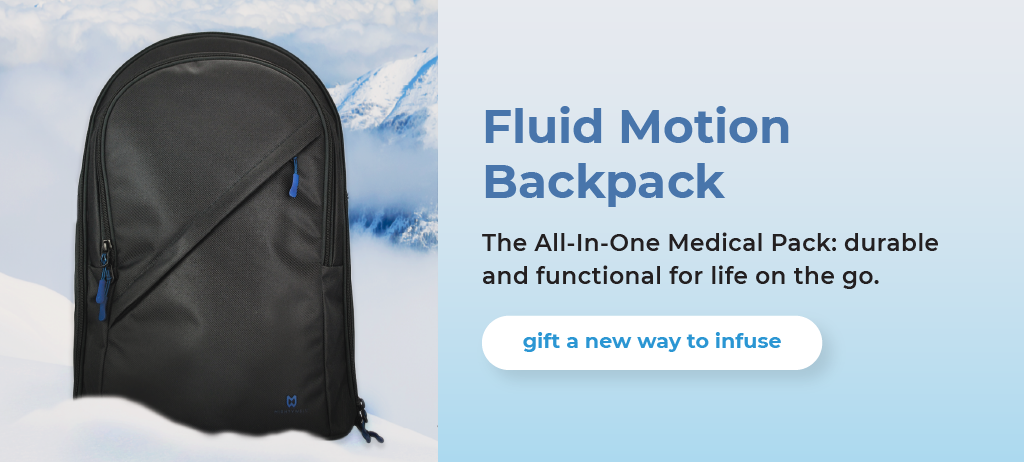 For the organizational guru:
Color-coordinated medical supplies? Check. Give the gift of organization.
Peace of mind has never looked so chic. The Self Care Case is the perfect way to simplify your life and keep your wellness routine on track. It's easy to customize, so you can add whatever essentials you need, and it's compact enough to take with you wherever you go.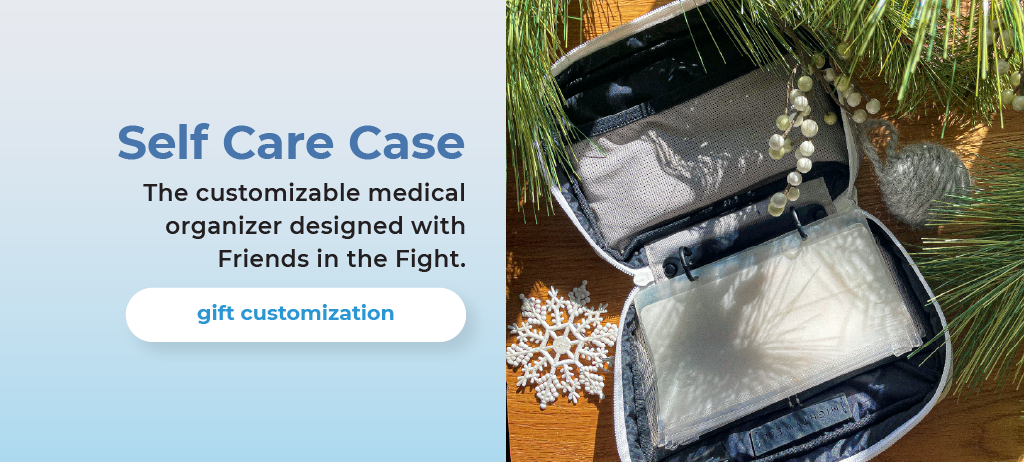 For the Friends that still need space:
Still looking for protection from all kinds of viruses? No problem, we've got them (and you!) covered.
Stay safe this Holiday season with this stylish accessory. The Mighty Well Mask contours to your face for a perfect, comfortable fit, complete with an adjustable nose clip. Pick your favorite color today!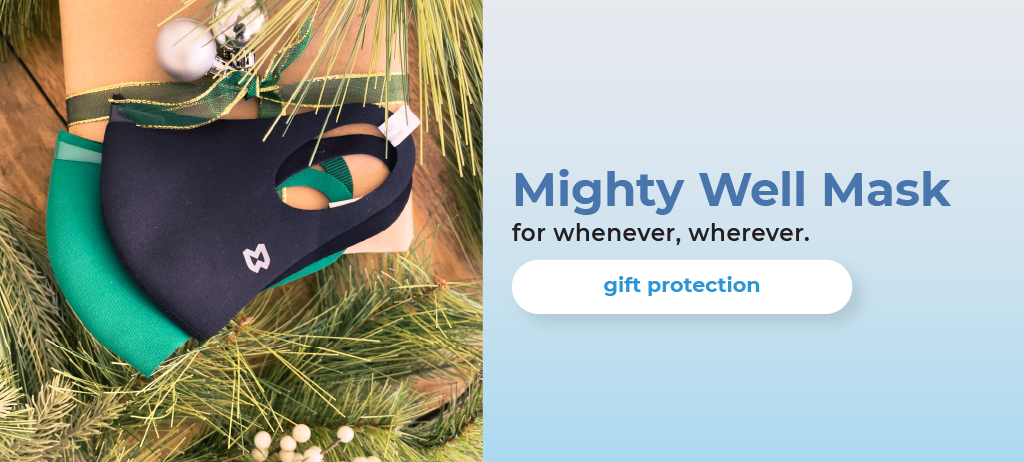 Finally, something better than flowers or a fruit basket – these are gift ideas for chronic illness warriors – chosen by spoonies, for spoonies.