Founder of Chronically Fit Backpacks, Diana Donnarumma, began creating customized medical backpacks in 2016, inspired by her own personal battle with chronic illness. A recent college graduate, extremely driven to help others, became ill with Dysmotility of the stomach, including the small and large intestines. She considers herself a "girly-girl," and the standardized medical grade backpacks for nutritional feeds only made her feel worse. She wanted to feel confident, fashion-forward, and trendy with her tubes and backpack, but after some online investigation, was left unsatisfied with what the market had to offer, so she decided to create her own backpack for parenteral nutrition (TPN) or enteral nutrition (tube feeds). Thus, Chronically Fit Backpacks was born, which chronic illness warriors now consider to be a perfect fit.
---
AS A YOUNG CHILD, I WOULDN'T HAVE THOUGHT ANYTHING ABOUT PLAYING IN THE WOODS.
Back in elementary school, I had the classic dart-shaped rash— the telltale sign of a tick bite and Lyme Disease infection. My mother brought me to the pediatrician, who quickly dismissed us, but as I grew up, my immune system gradually worsened. I was receiving diagnoses back-to-back with extremely rare illnesses, such as Dysautonomia and POTS. The problem was that doctors kept treating the symptoms. I knew if I wanted to get better, I would have to do my own research.
BEFORE I BECAME ILL, I WAS A DIVISION I ATHLETE, ROWING AT THE UNIVERSITY OF MIAMI.
Before that, I was a competitive swimmer for sixteen years. Growing up, I attended Saint Gregory the Great and Nardin Academy. I loved volunteering and helping athletes with mental disabilities achieve their goals. Despite my suffering, I am forever grateful for the opportunities I've had in life and for my supportive family.
THREE YEARS AGO, I STARTED HAVING NEUROLOGICAL PROBLEMS AND TWO YEARS AGO, I LOST ALL ABILITY TO EAT.
At first, I thought it was just a flu or food poisoning; however, a year later, I was still throwing up fifteen to thirty times a day. I progressively got worse, so the local Buffalo hospital sent me to the Cleveland Clinic via ambulance as an emergency. The Cleveland Clinic doctor told me that my small intestine and colon no longer worked, and I would have to be placed on artificial nutrition through a central line to keep me alive, so I wouldn't die of starvation.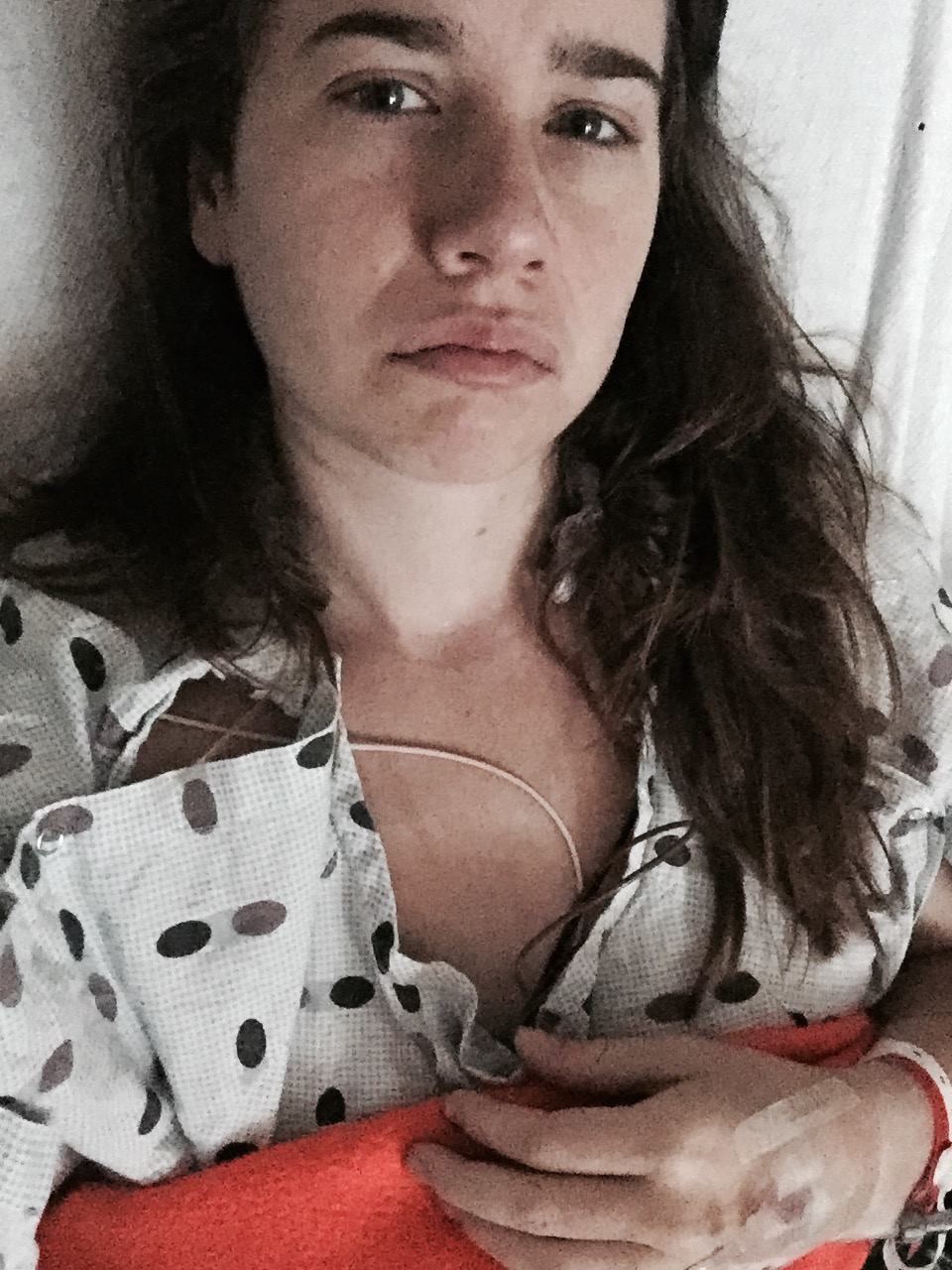 When I went home with the IV nutrition, it gave me the strength to walk around the block when I previously didn't have the strength to get up and go over to the restroom. When the home nursing company delivered the nutrition, it came with a hideous black backpack. I told myself I would never use that, so I went to a discount store and found an inexpensive designer backpack that I customized.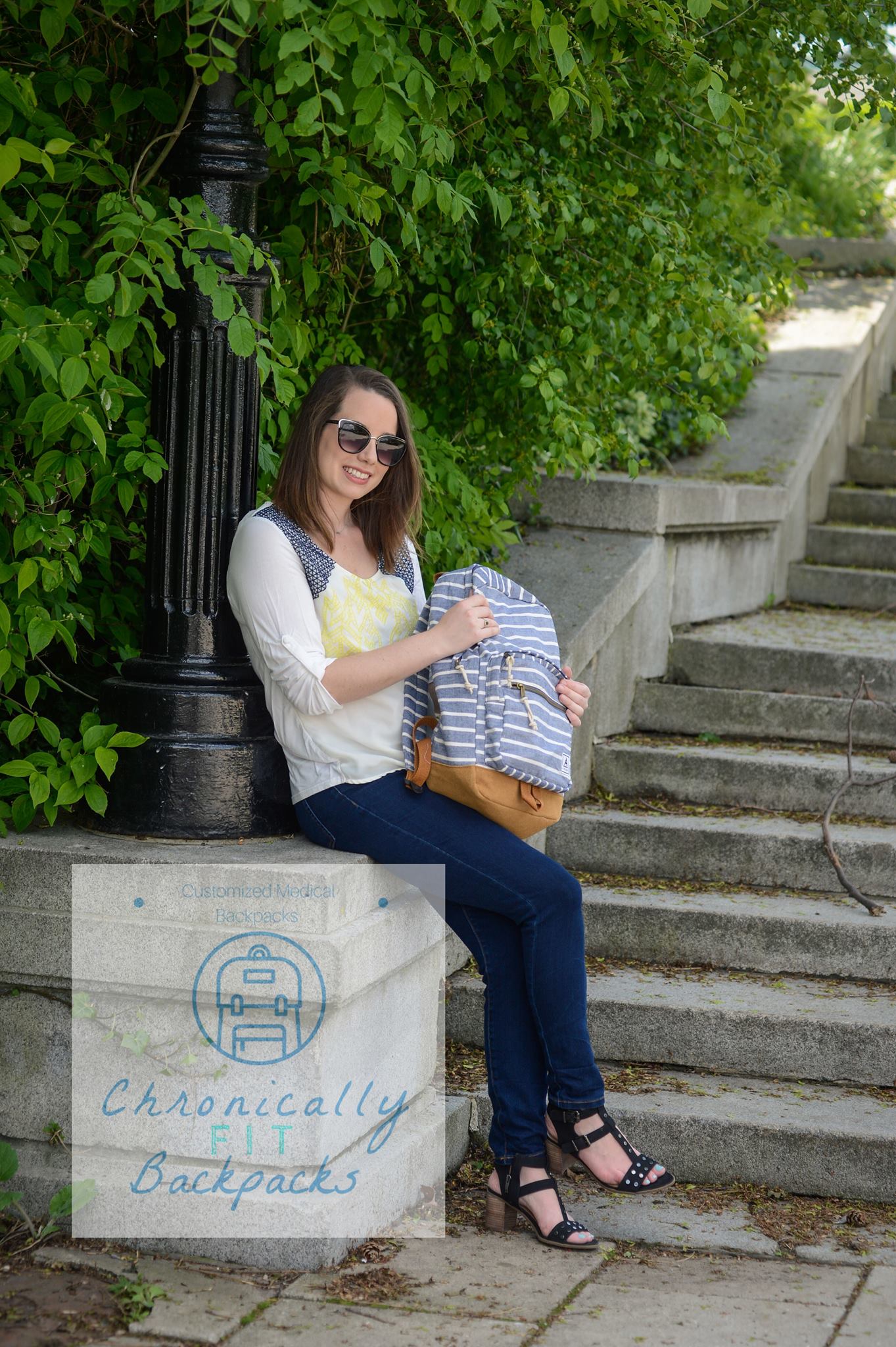 After I posted the backpack on my page, many people reached out to me and asked me to make them one as well. Chronically Fit Backpacks, home-based TPN and Enteral feed backpacks, received praise, and I got quite a bit of referral through word of mouth.
MAKING THESE BACKPACK HELPED GIVE ME PURPOSE AND DISTRACT ME FROM MY OWN PAIN.
Now, the business is international, and I have sent some to the UK and Australia. My goal is to make my customers happy. There is nothing better than hearing a client's positive reaction after they see their backpack. It gives me a sense of purpose, motivation, and keeps me busy, allowing me to live in the moment and temporarily forget my illness and pain. If I'm remembered for one thing, I want to show patients that, "sick doesn't mean unfashionable."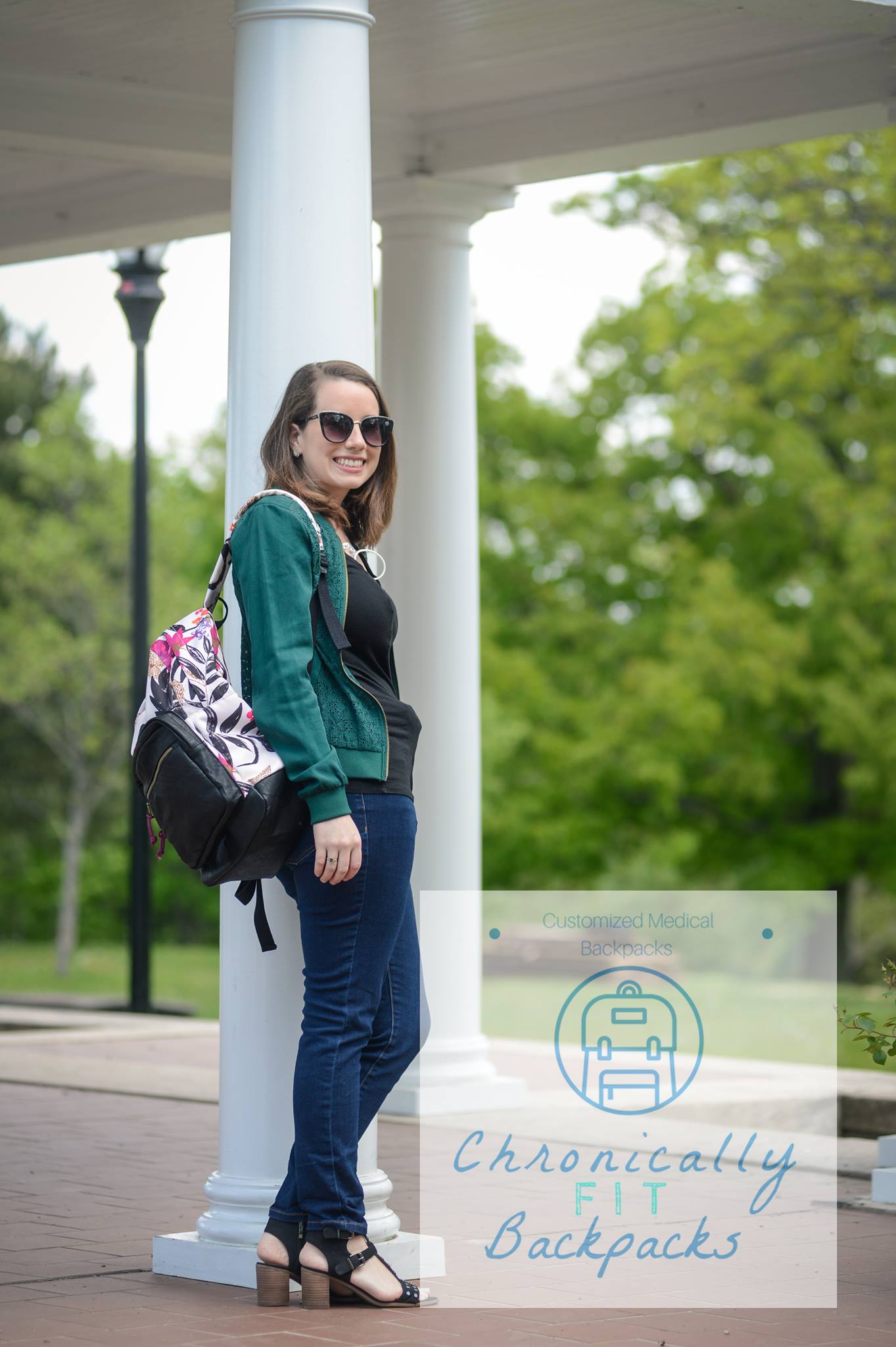 Join us in our Friends in the Fight Group to connect with our community.